Any TV or movie lover is always looking for a new and exciting way to watch content. Sometimes, it's a way to enhance their viewing experience in their living room. Other times, it's to extend that viewing experience to other rooms of the home. And sometimes, it's to gain access to new content that they might want to add to their watch list.
If you're looking for the perfect gift to buy the TV or movie lover on your list, here are some ideas, ranging from more expensive items to affordable ones, all of which will be welcome under the tree this holiday season.
Note that while the prices quoted reflect regular pricing, you can get many of these items for less during the holiday season through various promotions.
Pioneer Elite SC-LX704 AV Receiver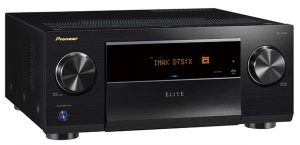 Get the movie or TV lover on your list a new receiver they can use to manage all of their connected devices and ensure great sound to accompany their viewing experience. This one supports the latest surround formats like Dolby Atmos, DTS:X, and IMAX Enhanced, with compatible speakers. It has seven HDMI in/three out for connecting everything from a TV to a Blu-ray player and a gaming console, and offers enhanced dialog, sound, and more. It also offers wireless connectivity through built-in Chromecast, Apple AirPlay 2, Bluetooth, DTS Play-Fi,Wi-Fi, and FlareConnect. When you want to listen to music instead, you can access several Internet radio stations and online music services, including Amazon Music, Spotify mand Tidal. $2,000
Apple TV+ Subscription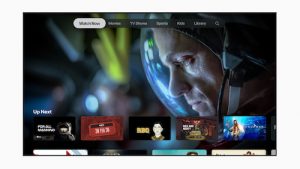 Get the TV lover on your list a subscription to this new streaming service from Apple so they can catch up on a ton of hot new original series, like For All Mankind, The Morning Show, Servant, See, Dickinson, and Truth Be Told. For young kids, there are upcoming shows like Helpsters (from the makers of Sesame Street) and for older kids, Ghostwriter. You can access the subscription from a variety of devices, including select Samsung smart TVs as well as Roku TVs; as well as streaming sticks, Apple TV, and more. Watch on the big screen or using the app on a tablet or smartphone. $6/mo. or sign them up for a full year for $72.
Google Nest Hub Smart Display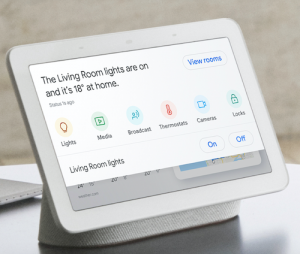 A busy mom or dad who's always spending time in the kitchen or garage might love to watch TV and movies but never have time to do it. And while they might not want to set up a TV in their kitchen or outside in the garage, one of these smart displays can double as a miniature one. Use it to watch movies and TV series, or even live sporting events, from sites like YouTube. It can also come in handy for other tasks, like watching a cooking show as you experiment with new recipes, talking to friends and family via video calling, and getting visual results to queries like steps for stuffing, seasoning, and cooking a turkey or how to build a bird's nest. You can also use it to play music if you feel like listening to background tunes instead of watching TV. $169
Hisense 55" Roku TV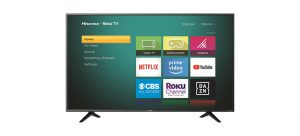 This 4K TV is perfect for the TV lover who wants to catch his favourite series on streaming services like Netflix, Prime Video, Crave, Apple TV+, Disney+, and more, as well as content from a variety of other services. You can also, of course, connect a set-top box to it as well to watch content from a traditional linear or cable/satellite TV provider. Get a gorgeous 4K picture with HDR10 and Dolby Vision that will provide amazing detail and lifelike colours. Control it all using the Roku app on your smartphone or the included remote. Enter our contest for your chance to win one, a $450 value.
Amazon Fire TV Cube Media Streaming Player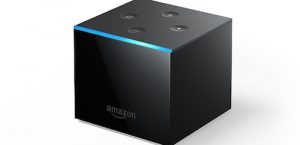 Any TV lover on your list will appreciate this streaming player that provides access to thousands of movies and TV series from favourite streaming sites as well as voice control via Alexa. It's a great gift for the person looking for something to use with an older TV that doesn't have a smart platform built-in. You can stream in 4K with HDR, HDR10+, and Dolby Vision (with a compatible source and TV), and even surf the Web using browsers like Silk and Firefox. You can use your voice to start playback of a specific movie or TV series, including picking up where you left off. $150