Canada's Digital Charter is a broad strategy from the federal government to address important developments affecting our digital life, work and play; from ad tracking to phone charges, from massive data breaches to pernicious cyber-bullying, from electoral integrity to marketplace honesty.
The Charter forms a framework to guide a number of proposed laws, rules and regulations for our digital world. Its ongoing development and adoption may well steer changes in Canada's privacy laws including the Privacy Act and PIPEDA, the Personal Information Protection and Electronic Documents Act.
The Charter will also impact anticipated changes to laws covering the country's business landscape, including the Competition Act, the Telecommunications Act, the Broadcasting Act and Radiocommunication Act as well as Canada's anti-spam legislation (CASL).
Whether the Charter is specific enough – or tough enough – to establish a justifiable, verifiable sense of trust in the digital ecosystem has yet to be determined. It's a tough assignment.
Knowing that Statistics Canada says more than half of us (Canadians online) were hit by a cyber-security incident in 2018, architects of the Charter say our digital future must be built on a strong foundation of trust and transparency among citizens, businesses and governments in order to succeed.

"Trust is indeed the lynchpin of the digital and data-driven economy. Yet, clearly, individuals' trust is at risk," said Navdeep Bains, the Minister of Innovation, Science and Economic Development (ISED), when describing the Charter's underlying principles that seek to achieve that trust in the digital economy.
To be clear, the Digital Charter is not a legal document. By itself, it has no legal status or force, but it does signal intention and direction. As well, there is currently no specific timeline for when any legislation it may bring forth will be implemented.
While that may be an understandable by-product of the election and the resulting minority government it brought, the lack of specificity for implementation is frustrating and potentially very risky.
"For good and bad, data-driven technologies are a disruptive force," said privacy commissioner Daniel Therrien in his annual Privacy Law Reform report (a key partner in the Charter). "They open the door for innovation and economic growth, but they have been shown to be harmful to rights, including privacy, equality and democracy."
Therrien is urging parliamentarians to adopt rights-based privacy laws to better protect Canadians in the face of data-driven technologies and the risks they pose.
As he has called for in the past, Therrien wants those laws to have real teeth: strong enforcement mechanisms with effective remedies for people whose privacy rights have been violated; an inspection regime that gauges whether organizations are demonstrably accountable for their privacy practices; and empowerment for his office so it can hit companies with big penalties for non-compliance with privacy and data protection laws.
Minister Bains, it seems, has received a strong mandate from the Prime Minister to give Canadians an expanded set of rights over their personal data.
And he has the mandate to create and appoint a new Data Commissioner and a Minister of Digital Government (specific details are not yet available on how those powers intersect with those of the Privacy Commissioner) to oversee that expansion.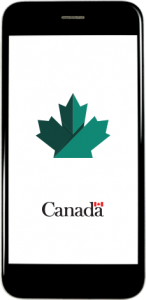 These new 'digital czars' will be asked to develop criteria for important legislation that covers data portability, or the right to transfer our personal data from one online platform to another; the right to erase data or be forgotten from a digital platform; the right to withdraw consent for the sale of our personal data; the right to challenge the amount of data a corporation or government agency holds on us; and the right to know when our data have been breached and to receive appropriate compensation as a result.
Another priority set out in the mandate is to "create new regulations for large digital companies to better protect people's personal data … in the digital marketplace".
Big tech companies wielding modern digital technologies and sophisticated analytical algorithms, Charter contributors describe, have extraordinary abilities to influence our beliefs and behaviours, whether we're shopping, voting or sharing world views.
So the Digital Charter outlines 10 principles or guidelines for the government's approach to managing our digital culture and the data-driven economy:
Universal Access: All Canadians will have equal opportunity to participate in the digital world, and the necessary tools to do so, including access, connectivity, literacy, and skills.

Safety and Security: Canadians will be able to rely on the integrity, authenticity and security of the services they use and should feel safe online.

Control and Consent: Canadians will have control over what data they are sharing, who is using their personal data and for what purposes and know that their privacy is protected.

Transparency, Portability and Interoperability: Canadians will have clear and manageable access to their personal data and should be free to share or transfer it without undue burden.

Open and Modern Digital Government: Canadians will be able to access modern digital services from the Government of Canada, which are secure and simple to use.

A Level Playing Field: The Government of Canada will ensure fair competition in the online marketplace to facilitate the growth of Canadian businesses and affirm Canada's leadership on digital and data innovation, while protecting Canadian consumers from market abuses.

Data and Digital for Good: The Government of Canada will ensure the ethical use of data to create value, promote openness, and improve the lives of people—at home and around the world.

Strong Democracy: The Government of Canada will defend freedom of expression and protect against online threats and disinformation designed to undermine the integrity of elections and democratic institutions.

Free from Hate and Violent Extremism: Canadians can expect that digital platforms will not foster or disseminate hate, violent extremism or criminal content.

Strong Enforcement and Real Accountability: There will be clear, meaningful penalties for violations of the laws and regulations that support these principles.
These principles were developed using input gathered during a series of National Digital and Data Consultations; similar provincial consultations have been taking place as well.
Yet the opportunity to influence and shape the country's digital direction still exists through personal, professional, business and government platforms. People with changes, concerns or kudos for these ideas can help determine if Canada's Digital Charter will help increase control over our data and trust in our digital world.
-30-