After Canada's frontline healthcare workers were encouraged to create their wills and end-of-life plans as the pandemic was confirmed, Canadian tech company  Willful stepped up to offer 1,000 free online wills and Power of Attorney documents.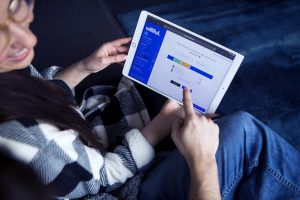 Within a week, Willful gifted 1,120 free wills. The number of free wills donated has now reached 2,000, and Willful plans to continue to offer their service for free to all frontline healthcare workers until the end of this month.
While end-of-life and estate planning is an uncomfortable subject, particularly during a pandemic, it is one that is top of mind for Canadians right now. In April, Willful saw a 620% uptick in demand for wills during COVID-19.
How does the Willful service work?
"Think of Willful like the TurboTax for estate planning," began Erin Bury, Willful CEO. "TurboTax guides you through a series of simple questions about your taxes and does the heavy lifting to fill out your complicated tax forms – Willful does the same but for your will and Power of Attorney documents."
Bury explained that Willful clients, "are guided through a series of plain-language questions about the key roles in their will – selecting their executor, guardians for any minor children or pets, and beneficiaries – and we pull their answers into customized PDF documents they can print and sign, which is required by law in Canada." Bury added, "The will and Power of Attorney content was drafted by our legal advisors, who are practicing estate lawyers in each of our active provinces, so the documents are up-to-date with provincial legislation."
"While this process is fully online, unfortunately Canadian law doesn't support digital signing or storing of wills so there's still a bit of an offline process to get these documents executed," remarked Bury.
What is required in terms of making a will legally binding?
"In Canada, the limitations that exist in wills and estates are not due to technology, they're due to limitations in the law," remarked Bury. "Right now it's not legal anywhere in Canada to sign, witness, or store a will or Power of Attorney documents online. That means that each Willful customer has to print their documents, sign them in the presence of two witnesses who do not benefit from their will, and store them offline."
Bury also explained, "COVID-19 has prompted legal change though, knowing that it's difficult or impossible to fulfill these requirements while social distancing or quarantining. In April 2020 Ontario issued an emergency order allowing for virtual witnessing of wills,  and while this is a step forward, allowing people to have a Zoom call with their witnesses instead of being in the same room, those witnesses are still required to sign a paper copy of the will and mail it back to the testator (the person making the will). Also, this is only in effect until Ontario's state of emergency is lifted."
To compare, American law is different. Bury stated, "The U.S. is actually quite a bit ahead of Canada when it comes to adopting technology to make the process of creating and storing a will easier. This New York Times article outlines the efforts of the Uniform Law Commission, an organization that drafted an Electronic Wills Act that has been adopted by states including Nevada. Hopefully, COVID has highlighted the need for Canada to follow in their footsteps and allow for digital signing and storing of wills and POA documents."
If you would like to know more about what Canadians need to put together to complete their will from home, while practicing physical distancing, see Willful.
# # #
Related:  Estate Planning and the Digital Age
WhatsYourTech.ca has more COVID-19 related technology articles you can read; please visit our new dedicated articles listing page.