When the coronavirus pandemic hit and companies were scrambling to figure out how employees could keep working, suddenly those work-from-home policies they were against became the biggest regret. Today, many people are doing their jobs from the comfort of their homes. And many had to scramble to set things up so they could do just that, investing in furniture, a computer, and other gear that would make the transition seamless.
It was obvious that items like a desk, ergonomic chair, computer or laptop, and a phone would be needed. But there are other tech items that many people wish they had invested in now that they find themselves working exclusively from home.
If you haven't already gotten these items, here's a list of ones to consider adding to your next online tech shopping list. Because if you haven't needed them yet, rest assured you will at some point.
Noise-canceling headphones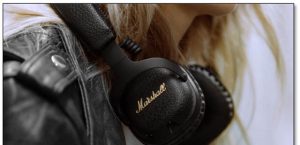 These perform double duty, allowing you to focus in on your work when there's so much else going on around you (especially for those with young kids) as well as help you relax when you need some "me time" in a house full of people. They can help you tune out ambient noise, like the neighbour mowing his lawn outside, while you are listening to an online webinar or in a Zoom meeting with colleagues. While these are often used for travel, you'll find that they can come in really handy for working from home, too.
A power bar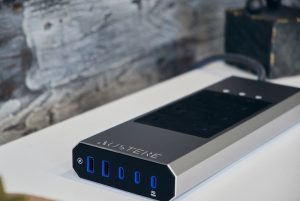 Before, you might have had to plug your smartphone in to charge, a smartwatch, maybe a tablet and your laptop if you happened to be using it at home. Now, not only do you have multiple tech devices that need to be charged 24/7, but so does everyone else in the family, whether it's a spouse who is also working from home or kids doing distance learning. That wall outlet with two slots, or the expandable one you bought for plugging in four devices, just won't cut it anymore. You need a good power bar that can accommodate multiple devices; bonus if it has USB inputs as well as traditional AC.
Video game console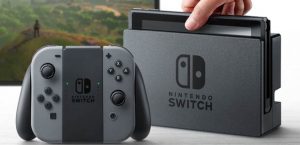 Maybe you didn't want your kids having too much screen time or wanted to avoid being one of those "gaming" households. But now, all of that has gone out the window. And many parents are looking to invest in gaming systems their kids can enjoy playing remotely with friends during downtime since they can't see them in person. Adults, too, are realizing the benefits of playing an hour of video games to help reduce stress or touch with friends while playing online wearing headsets.
Blu-ray player and discs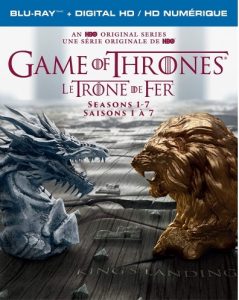 Why would you need a Blu-ray player when you can stream everything? While some Internet providers are topping up bandwidth or waiving overage fees for customers, even that might still not be enough. And if you don't have an unlimited plan, you might use up your monthly allotment halfway through the month by streaming TV, work-from-home online access, online gaming, and more. With a Blu-ray player, you can pop in discs of new movies or dust off old ones and watch to your heart's content without using data. Note that if you have a video game console like a Sony PlayStation 4 or Microsoft Xbox One, you can play Blu-ray and DVD discs in those, too.
Fitness tracker
Now that you are home 24/7, chances are you're eating and drinking more and exercising less. Some are still making an effort to go for walks or morning runs, go exercise inside or in their backyards. But it's tough to keep up when there are so many temptations around. A fitness tracker can nudge you to get up and walk about if you have been sitting too long and provide insight as to how much activity you're getting per day (as well as how much sleep.) Join with friends or others of your same age and weight via an online community and challenge one another to take more steps or get more active minutes each day. Enter for your chance to WIN a Fitbit® Inspire™ Activity Tracker – Black
Second screen
For some, working from home will require tons of multi-tasking. And in some cases, that might involve multiple computer screens to stay on top of different projects and work on different things simultaneously. This might mean that alongside setting up your laptop at home, you'll also need a secondary monitor.
Bluetooth headset or wireless earphones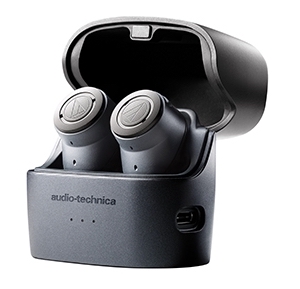 Bluetooth headsets are passe these days, but you might want to invest in a pair of wireless earphones you can use at home, especially if your job involves making and receiving a lot of phone calls. If your company didn't provide a Bluetooth (or wired) headset, this is an alternative. And you can use them for personal purposes as well once the work day is done, like during your evening run or while relaxing with favorite tunes or a podcast.
Cell signal booster
If you had a shoddy cell connection in your basement and it wasn't a big deal before, it will be now that you've set up your home office down there! So, you might have to invest in a cellular signal booster that can help improve the signal to prevent things like dropped calls or clients being sent straight to voicemail when trying to call.
# # #
WhatsYourTech.ca has more COVID-19 related technology articles you can read; please visit our dedicated articles listing page.