This Father's Day, even if dad is still considered essential and working outside of the house, he will be spending a lot more time than usual at home. With social distancing rules still in place throughout Canada, and likely to continue to Father's Day, dad will be looking for ways to keep himself entertained at home.
So what can you get him? Here are some ideas.
Microsoft Surface Go 2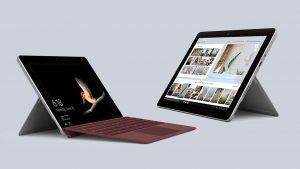 This laptop is both affordable and compact with a 10.5″ PixelSense display, long battery life, and up to 64% faster performance than its predecessor, which dad will love when trying to get work done or enjoying some personal computing time at home, in his man cave, office, or even out in the backyard. Studio Mics will make Zoom and virtual HouseParty calls a breeze, helping to enhance the clarity of dad's voice and reduce background noises. The 5MP front-facing camera delivers favourable video, even in low light. With the rear-facing camera, dad can scan documents and whiteboards. It starts at just $529.
HP Tango Smart Printer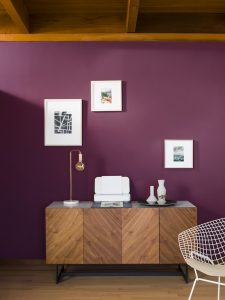 For work-from-home dads who need to print the occasional document but don't want to invest in a full-sized printer that uses expensive ink, consider this cute, small, stylish, and smart printer. It works wirelessly, allowing you to print from anywhere, so dad could display it on a shelf in the living room (it really is a beautiful device) but print from his office or bedroom as needed. Send prints using the iOS or Android app, and over either Wi-Fi or cellular data. You can even use your voice to activate printing; it's compatible with Google Assistant, Amazon Alexa, and Microsoft Cortana. $180 or spend a bit more to get him one with the stylish cover for $180. Want to win one of these adorable little smart printers? Enter our contest.
Fitbit Charge 4 Fitness Tracker
Help dad stay in shape with this fitness tracker that he can use to keep track of workouts and daily steps, calories burned, floors climbed, heart rate, sleep, and more. What dad will really love, however, is the built-in GPS and Spotify Music for accompanying him during his morning or evening runs or cycle trips while he leaves his smartphone at home. Active Zone Minutes is a new feature that will tell dad whenever he reaches certain heart rate zones so he knows to slow down or ramp up without having to constantly look over at his wrist. Dad can also see notifications from his phone on the screen and use Fitbit Pay to buy items in stores without having to touch the contactless terminal or pull out his credit or debit card. Grab it in black, rosewood, or storm blue/black for $200, or spend an extra $20 for the special edition version that comes with a granite reflective/black woven band or a classic black band.
Kobo Clara HD eReader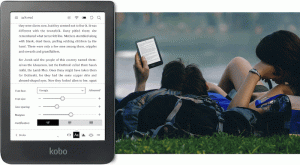 Dad has a lot of extra time on his hands now and he might be indulging in a few books for some quiet, relaxing time. But nowadays, he can't exactly head to the library or bookstore. And with everyone focusing on getting rid of clutter, he probably doesn't want to expand his paperback book collection with more titles. Instead, consider getting him this eReader which will let him store and read thousands of books on the 6″ 300 ppi hD Carta E Ink touchscreen. It combines the best of both worlds: a screen that looks similar to a paperback book but is also touch sensitive. And if dad has been having issues with his eyes, he can adjust the font to the size that's most comfortable for him. $139.99 or try your luck at our latest contest for the chance to win one.
Casio G-Shock Limited Edition DW6900 Watch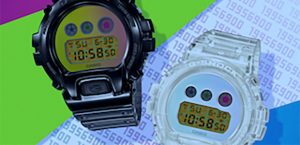 For dads who might feel a twinge of nostalgia with the brand Casio, consider this limited-edition watch which is a throwback to the original 1983 DW6900 G-SHOCK silhouettes. Seven "shock" elements keep the watch resistant against electric shock, gravity, low temperature, and water. The custom LCD, which comes monogrammed with "25" in celebration of the 25th anniversary of the DW6900, changes colour and comes in neon packaging noting "1995-2020." It comes in black or silver with features dad can use like a multi-function alarm, flash alert, EL Backlight, stopwatch, countdown timer, and 12/24 formats. $159 ea.
Roku Premiere Streaming Media Player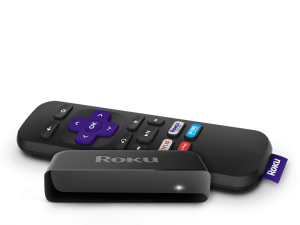 Help dad get full HD 4K HDR streaming from any TV in the home or up at the cottage with this streaming media player. It's easy to set up, comes with a premium high-speed HDMI cable, and operates using the included remote. Once up and running, dad can stream his favorite services, TV, live news, sports, music, movies, and more from any old television. And with new 4K-enabled TVs and the appropriate subscription, he can enjoy content in all of its visual glory. Enter our contest for a chance to win a Roku prize pack including Roku Premiere along with a Roku Express – one for dad and one for you!
Ekster Parliament Wallet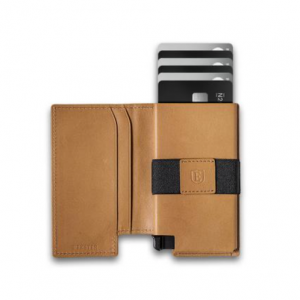 Usually, a new wallet falls into the category of socks and a tie as the traditional yet boring Father's Day gift. But this wallet has a unique spin. It includes an aluminum cardholder that lets you click a button to fan out up to 12 cards (nine recommended). Add a solar-powered tracker to it, powered by Chipolo, and scatterbrained dad can track its location if he misplaces his wallet (again!) in that other jacket pocket, at the local coffee shop, or in the laundry hamper. Simply "ring" the wallet from your phone. Made of premium leather, it also includes RFID protection, voice control compatibility (Google Assistant, Alexa, and Siri), and can be used to trigger remote selfies. US$89 for the wallet, US$30 for the tracker card.
Viewsonic M1 Mini Plus Projector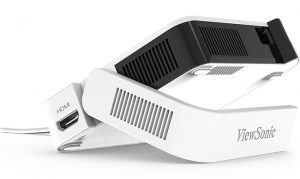 Ideal for setting up video virtually anywhere using any flat wall, sheet, or screen, this mini projector is a cool way for dad to enhance his virtual business meetings or social chats with friends and family, to watch movies in the backyard, or play games on a massive makeshift screen using a white wall in the basement. It comes with a stand for positioning it at just the right angle. Play anything by plugging in a device via USB and using the external dongle; it's powered by a built-in battery. $299, enter for your chance to win one.