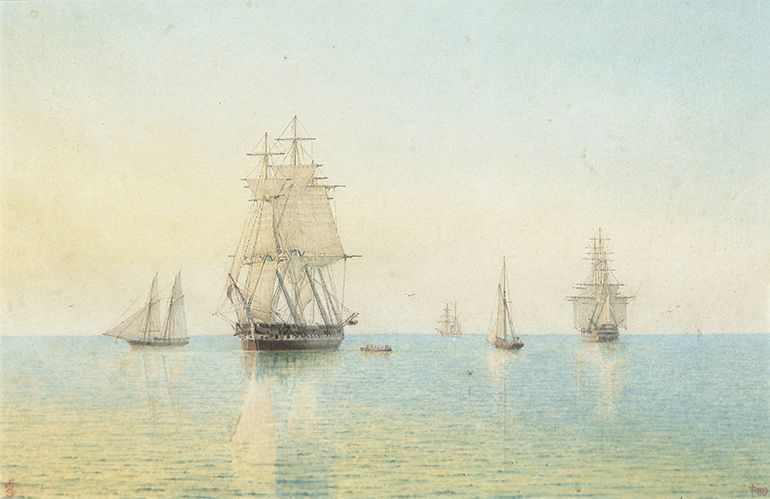 Historic watercolour paintings have been getting a new lease on life, courtesy of a British charity that is using Fujitsu ScanSnap scanners to digitize them for a worldwide audience online.
Watercolour paintings were once the world's only real way to document history, scenery and personal images. They stood as eyewitness accounts to real-life events until photography and filmmaking took over as the primary method in recording images. Except photos and video have really only been standard since the latter half of the 19th century.
The current digital age sees billions of images taken on a daily basis, and scanning older images has been common practice for many years. The Watercolour World project started in January 2019 and has processed over 100,000 pre-1900 watercolour paintings, posting them to its website for full public viewing.
While discovery is one of the primary focuses behind the project, it's also meant to preserve the paintings, considering how old and fragile some are. Sunlight can be lethal to a watercolour painting, not just in fading its colours, but also degrading the paper or canvas it was painted on.
Fred Hohler, Watercolour World's founder, says it's not clear how many watercolours currently exist in public and private collections, though he believes it numbers in the millions. The charity's goal is to bring in as many paintings as possible.
"In the U.K., watercolours were the official way of making a visual record, starting with the British armed forces from about 1750 onwards," says Hohler. "The website will aggregate watercolours by geography, and so you will be able to see a lot of images of different periods, different dates, about the same place or whatever you're searching for."
Canada has more watercolours than Canadians may realize, he adds. The untold number of paintings are likely stored in national and provincial galleries and archives, along with private collections. British military garrisons and French settlers were among the first to record the landscapes they lived in or encountered across the country's vast landscapes throughout the 18th and 19th centuries.
"Probably the earliest watercolour we've done is from a German woman who travelled in the 1680s to what is now Suriname in South America," he says. "It was pictures of insects and flowers, and I think you'll find a lot of that kind of work in Canada, too."
Digitizing paintings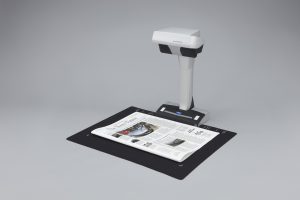 Anyone who owns a watercolour painting can share it with Watercolour World, but the charity is also still sourcing images itself. Once it has them, it uses Fujitsu ScanSnap SV600 scanners as the essential equipment.
Using flatbed scanners and taking photos with digital cameras proved to be too slow and cumbersome for dealing with the artwork. Given their delicate nature, Hohler and his staff preferred to use the ScanSnap SV600 scanners since they could scan quickly and safely without having to touch the painting itself.
He believes the SV600 is not only the best way to digitize an image safely, but also preserve it for posterity, should the original be damaged or lost. The process reduces the amount of handling involved, particularly for those like the Suriname paintings, which must be put back in storage for several months if exposed to light and air for three days, he says.
"Heat and ultraviolet (UV) light can cause irreparable damage, whereas the ScanSnap SV600 gives off no UV that can easily damage delicate papers and paints," he says. "The scanner has a rotating head that handles the delicate paper well, scanning it in high-res at 600dpi to create a higher quality digital image faster than a traditional flatbed scanner."
That "higher quality" also refers to how they appear onscreen, where the lighting breathes life into the highlights and colours. With the light coming from above, Hohler figures there is "about 20-30 percent more detail" making them look "a bit magical" even when they're quite old.
Scanning history
As a project, Watercolour World is essentially trying to pull together as much of the recorded visual history of the Industrial Revolution between 1759-1900, when Europe, in particular, shifted from an agrarian economy. Except it's not clear how many images are truly available, and in what condition they happen to be in.
"We lose images around the world every day because people are throwing them away, thinking they are 'boring' and of no value," he says. "Perversely, it's the 'boring' paintings that are the most interesting scientifically, providing an often dated record of a place or landscape or shore line of serious scientific value today."
The Watercolour World has partnered with Fujitsu in Canada to make it easier for galleries, museums and private collectors to participate in the project.