A safe, secure video conferencing platform is in high demand these days. Canada may be home to the first one.
As companies, schools, individuals, and more need support for their remote work, communication, and learning activities during the coronavirus pandemic, collaboration and conferencing platforms are becoming more and more widely used.
And while some previously unknown companies seemed to have jumped to the head of the queue, their rapid growth trajectory, product offerings, and even sources of origin have left some users cold, to the point that some have banned (or are simply not supporting) such tools. Some video conferencing solution providers have had massive security breaches and some have sold or shared sensitive user information with third parties.
That leaves an opening for a software encryption start-up based in Kitchener-Waterloo and its made-in-Canada business offering.
Founded in 2015, Tauria has launched its new videoconferencing tool as part of its comprehensive business suite.
Tauria says it is targeting its platform to institutions and companies with proprietary or personal information to protect, such as hospitals, school boards, municipalities, and more.
"We are setting a new standard for both the private and public sector to secure private information while facilitating digital connectivity," said Tauria CEO Jesse Thé. "This communication tool has the power to transform service delivery for a multitude of industries."
Tauria says it uses "military-grade" encryption to protect users against hackers, as well as to prevent advertisers and software providers from accessing sensitive information. The system uses 256-bit AES for data both at rest and in transit; the system is said to be fully compliant with privacy standards such as PIPEDA, HIPAA, CCPA, and more.
Tauria claims it is the first company to offer full end-to-end, no-knowledge encryption business communication software. No-knowledge encryption ensures that Tauria's staff cannot access the information that is shared on the platform or through the video conferencing feature. This safeguarding, against even its own employees, is what the company claims makes it different from competitors like Zoom, Microsoft, Google, and Slack.
"It is incredibly important for us to create a product that is fully end-to-end, no-knowledge encrypted to protect businesses," Thé added. "Encryption is the foundation of everything we do."
Tauria's platform can support up to 50 people on video calls, while also allowing users to send messages, organize schedules, and share files; all are encrypted.
Privacy-first, zero-knowledge encryption – especially of live video where every frame must be encoded in real-time – requires sophisticated development, debugging, and processing. Even then, Tauria's system makes use of encryption keys to unlock communications and other important files, but the keys are only available to the sender and the recipient.
Following his studies at the Lazaridis School of Business and Economics in Waterloo, Thé became CEO of a company called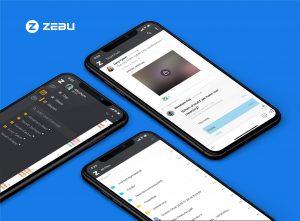 Zebu Infrastructure Online, working on a complete, secure, cloud-based business platform.
"With small and mid-sized businesses increasingly vulnerable to cyber-attacks, we want to ensure they have access to software that allows them to work successfully without worrying about threats," Thé said at the time.
That assurance seemed to work: Zebu would soon raise some $5 million in seed funding to fuel its further development activities.
Zebu became Tauria, and the new software was launched barely a year ago, just months in fact before the use of video conferencing tools would skyrocket amid the coronavirus pandemic and fears over COVID-19.
The popular videoconferencing tool Zoom, for example, would soon claim more than 300 million daily users, despite criticisms that pointed out it is "not possible to enable end-to-end encryption for Zoom video meetings."
(Zoom, by the way, says it has upped its game since then, and in a series of blog posts, the company cites enhancements to its security protocols.)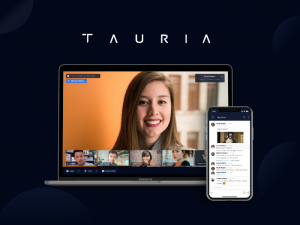 But Thé and Tauria are not holding back: Thé is active on his Twitter feed as he touts his own product and points out flaws in other products. Meanwhile, Tauria's offering its new platform for free for the first month, and there's a limited-time 50 per cent discount once the trial is over.
"It's half the price of Zoom," Thé said of his product and the special offer. "It can replace a Slack, Zoom, Dropbox, and Google Calendar all in a single solution for $10, on top of all the privacy and security."
-30-
More tips on Video Conferencing tech