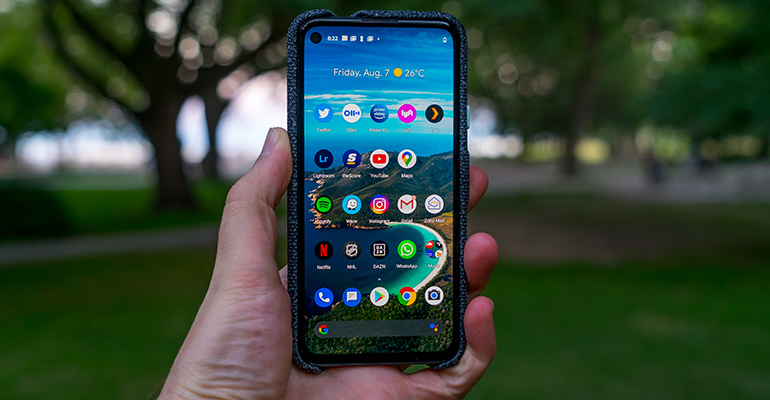 The Google Pixel 4a proves that you don't have to spend a fortune to get a really capable smartphone.
Starting at $479 outright, this isn't a premium flagship filled with a laundry list of the latest features. But it does some of the core things so well that it becomes one of the best phones available in 2020. It's also a phone that should've been available sooner, if not for delays that may or may not have had something to do with the COVID-19 pandemic.
There's also no 'XL' version of the phone, like there was last year. You get one size, and that's it. And that size may be just right for most people. If you're on the lookout for something new — and on a budget — Google makes a strong case to get your money.
Light, but not too lite
I'll start by noting the particulars of what's missing here, which is wireless charging and water-resistance. Both are really convenient features to have, but you will have to sacrifice them for the rest of the package available here.
The 5.8-inch OLED screen is nice and vibrant, and Google cut away so much more of the bezel around it (compared to the Pixel 3a), it makes the phone feel smaller than it really is. The front-facing camera is a hole-punch on the top corner, mostly out of the way. You get very similar haptic feedback from the Pixel 4, which is among the best I've used on a phone,
Then there's the back, with the excellent fingerprint sensor, and a single-lens camera array that I'll get to later. There's even a headphone jack on board here. The phone's overall build is so understated, that you would think Google just made a generic product and put its logo on it. You're not getting this for its looks. If you want something fashionable, you would need to put a fancy case on this.
What I really like that Google did was not skimp too much on what's under the hood. It's great to see 6GB of RAM and 128GB of internal storage. You don't get a memory card slot, so you would need to rely on the cloud beyond that, but it's a great start. I would've preferred Google had gone with the Snapdragon 765 processor for its excellently balanced efficiency and performance, but the 730 isn't bad, either.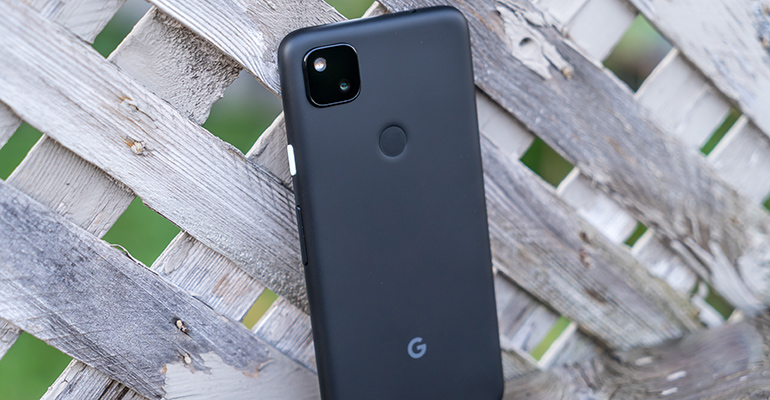 Software and features
Stock Android is one reason why Pixel phones have always stood out to me. It's vanilla Android — no overlays, no extra software design treatments, no forced customizations. From that perspective, the Pixel 4a bears a really strong functional resemblance to the Pixel 4.
Mind you, it won't match it completely, but it more than holds its own. Android 11 runs perfectly fine on the Pixel 4a, and I never really encountered a problem along the way. It's unfortunate Google didn't put a faster screen response time, like 90Hz or 120Hz, as that would have really made this phone feel buttery smooth. You have to settle for 60Hz, which has been standard for a long time. And you might not notice or care, but if you've ever used faster response times, you will notice the difference.
But, in fairness, it's not like Google was frugal in its approach. You can use augmented reality (AR) in Google Maps, or screen an incoming call with Call Screen (one of the best features on any phone to weed out spammers). Night Light will turn on the blue light filter, and you can access almost all the same settings from the Pixel 4.
If you use your phone modestly, I can't see you running into too many issues. I streamed media, edited photos, browsed the web, handled email and used various apps with nary a concern.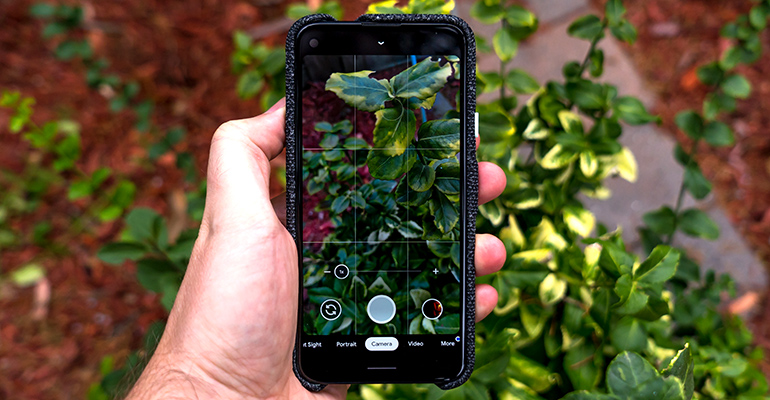 Camera output
This is one of the main reasons you would consider the Pixel 4a — and hold onto it for longer. As of this review, it's the best camera you can find in its price range. It's better than the iPhone SE (2020), as well as the Samsung Galaxy A71 and LG Velvet. At night and in low-light, it shoots so much better than those do.
And it does it with only one lens. Google's computational software is world-class, proven yet again on this phone. The 12.2-megapixel image sensor is the same as the one in the Pixel 4. While you don't get that phone's second telephoto lens, you do get much of the software power of the flagship model. For instance, the exposure and shadow sliders are available, as are the same modes, like Night Sight, Google Lens and Time Lapse.
Portrait mode is superb on both the rear and front lenses. Super Res Zoom manages to make 2x zoom shots look good. You can even save photos in RAW for more advanced editing. Google's excellent HDR+ software also figures into things, applying itself when it's on.
Video isn't bad, either. You can shoot at up to 4K at 30fps, though there is a tendency to overexpose the scene a little. Thankfully, the sliders help adjust that on the fly.
Battery life
Battery life hasn't always been a strong suit for Pixel phones, but at least the Pixel 4a doesn't struggle with it. It's a pretty small battery for a phone this size, so it's nice to see the device last for a full day. Even better, it outpaces the Pixel 4 by a noticeable margin.
In lieu of wireless charging, you do at least get some faster wired charging. Plug in for 15 minutes, and you can get up to 60 per cent power.
Value all the way
It's hard not to like the sum of all the Pixel 4a's parts. This is a mid-range phone that is considerably cheaper than flagships are, and yet, you get a lot of great features for it. The camera alone is part of that value, given that it shoots better than any other mid-range handset out there.
Whether you're on a budget, or just like the idea of getting more for less, the Pixel 4a checks off both those boxes.