Entrepreneurs are seeking digital solutions that help them to thrive as largely virtual businesses these days, and to eliminate barriers for international work. One such business is Prioris.ai, an Ottawa-based consulting firm and international AI-lab, which builds predictive models for the life science industry.
Prioris.ai was founded in 2019 by two Canadian expats, Stanley Lazic and Brynn Kvinlaug, who returned to Canada after studying at Cambridge and then working in the British and Swiss pharmaceutical industries for many years.
Shared Lazic, "Prioris.ai focuses on building machine learning (ML) models for clients in the pharmaceutical, biotech, agrochemical, and healthcare industries. It differs from other AI companies in this space by relying on Bayesian methods to quantify all sources of uncertainty and propagate these into the predictions.
Lazic added, " Most ML models ignore uncertainty and only report a single value, making it difficult for users to know when the model is uncertain. When making expensive investment decisions or when putting people at risk, understanding a model's confidence in its predictions is crucial – you want a model to be able to say "I don't know." Bayesian methods also enable researchers to incorporate background knowledge and causal relationships, which  improve predictions, and also provide sensible constraints on predicted values "
As well as predictive modelling, Prioris.ai provides a range of statistics services, experiment  design and clinical regulatory writing. As an innovative, global services provider, Prioris.ai leaned into digital solutions this year to continue to grow its international business.
"Given our international network," began Lazic, "…. start-ups with international clients need to consider receiving payments in multiple currencies. Unfortunately, Canadian banks charge high fees and take too long to process transactions. We found a TransferWise business account crucial to keep costs down and minimise paperwork (once registered, multiple accounts in different currencies can be opened within minutes, and with no additional charges). As new business owners, we're grateful for the time and money TransferWise saves us."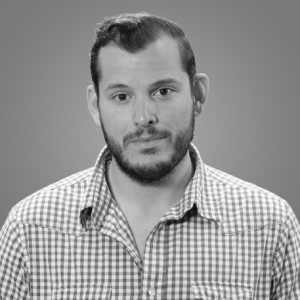 Head of Americas Growth, Nicholas Lembo, TransferWise, explained, "Because of the pandemic and current state of the economy, it's more important than ever before for businesses to pay attention to how they're spending their money and TransferWise has been growing in popularity for small businesses that have a need to move money around the world."
Globally, TransferWise serves over 9 million customers in sending money between multiple currencies without incurring sizable international transaction fees or bank-inflated exchange rates, thereby saving its customers over $1 billion each year.
Lembo added, "Some of our business customers have used TransferWise to expand their networks to include international clientele and use our multi-currency accounts to invoice their clients and run their business."
"We also have a number of entrepreneurs who have been able to scale their business globally because our integrated international payment solutions have given them an affordable option to provide their products and services in new markets, " added Lembo.
In terms of other remote working tools, Prioris.ai commented that for online meetings it uses its clients' preferred software, which is usually Zoom or Microsoft Teams, but Lazic also shared that, "Whereby is another option that has better privacy features than Zoom, and is less targeted by malware due to its lower popularity."
As well, Lazic revealed that "access to high performance computing environments is often needed to train large models, and we use the Google Cloud Platform. Trained models are then hosted as web apps on Heroku. "
Added Lazic, " The use of machine learning and artificial intelligence continues to expand and Bayesian methods are becoming more widespread and easier to use and deploy. With remote working becoming the norm, we're well-positioned to meet the challenges of 2021 and beyond."
A Call Out to Canadian Businesses: Let us know of other digital solutions that are helping you to grow your businesses.