While it's tempting to jump on the highest-end, most premium, newest smartphones as soon as they come out, not everyone has the budget, nor the need, for devices that rival the cost of a monthly mortgage payment. But on the complete opposite end of the spectrum are budget-conscious, entry-level devices designed for kids, the elderly, and those who use their mobiles infrequently. This puts mid-range phones in a unique position to appeal to a large subset of the market.
We covered a number of midrange phones last year, Many, if not all, of which are still available. But as the devices become more feature-rich, what constitutes a "midrange" phone is getting more and more expensive: midrange, by our definition, constitutes any phone offered for under $1,000 outright.
It's worth noting that you can get a premium phone for a not-so-premium price if you're willing to step down to an older model and sign on to a contract. For example, the iPhone X, which was only introduced two years ago and is still a fantastic phone (it's the one I use!), can be had for $0 from carriers like Rogers when you sign up for a contract. But here are some newer devices worth considering.
Samsung Galaxy S20 Fan Edition (FE) 5G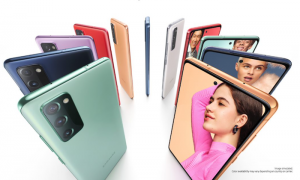 Arguably on the higher end models within the "midrange" phone spectrum, the Samsung Galaxy S20 Fan Edition (FE) 5G is technically a premium device. But in comparison to the other models in the new Galaxy line-up, including the S20, S20+, and S20 Ultra 5G, it's considered midrange. Available for $830 outright, the S20 FE is named as such because it was designed with the help of fan feedback. With a 6.5″ Infinity-O Super AMOLED screen and water- and dust-resistant housing, it includes premium features like an AI camera, advanced chipset, fast connectivity, and all-day battery and comes in six finish options. It's not the cheapest model of the bunch, but if you're adamant about getting a Galaxy model, can't afford or justify over $1,000 for the others, this is a good option that will save you a few bucks.
Google Pixel 4a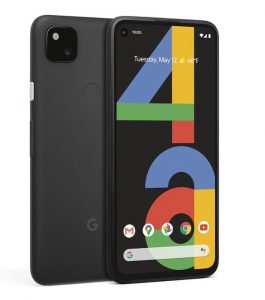 Another device that boasts premium features, the Google Pixel 4a makes the list because the price is totally reasonable: it starts at $479, which won't break the bank, especially if you opt to buy it with a contract. You won't get 5G connectivity (that version starts at $679) but if you can live without it, the savings are significant enough to consider. You'll get wonderful specs like a 5.8″ OLED display, a variety of advanced camera features, and the neat Recorder feature for connecting with Google Docs to save and share transcriptions and recordings. Powered by a Qualcomm Snapdragon 730G Mobile Platform, this phone is no slouch and offers great value for price.
iPhone SE (2nd-Gen)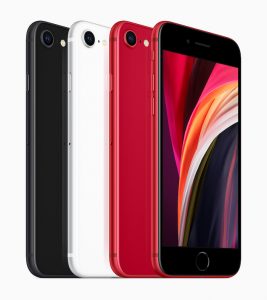 Apple finally revealed a "step-down" option for the iPhone when it introduced the SE model in 2016. And this year, the company revealed the second-generation iPhone SE, which sells for under $600 at $599 in Canada. With a 4.7″ Retina HD display, Touch ID, A13 Bionic chip, and improved battery life, it remains the most affordable iPhone in the line-up. Depending on your usage habits, you might be better off with a more feature-rich, older-model iPhone like an iPhone X, which is likely available for around the same price nowadays. Remember, many of the software upgrades for iPhones will work on some older-model devices as well. That said, if you want something newer, this one is the perfect option. And it even integrates Qi wireless charging, dual SIMs, Haptic Touch for Quick Actions, and a pretty good camera.
Moto G Stylus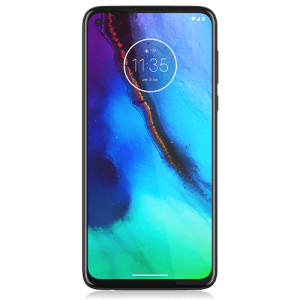 Introduced in April, the Moto G Stylus sells for around $360 outright, making it one of the more affordable models on this list. Equipped with a 6.4″ Max Vision display, some of its most compelling features – impressive given the price – include a 48MP triple camera system, built-in stylus for jotting down notes, sketching, and more, Dolby audio, octa-core processor, and up to two days of battery life per charge. Operating on the Android 10 OS, it comes with 128GB storage built in but you can expand this to up to 512GB via an optional microSD memory card.
LG Velvet 5G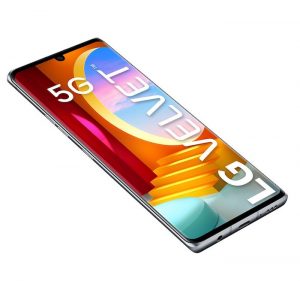 On the higher end of the scale at $750 outright, the LG Velvet 5G would still be considered midrange. It has a sizeable 6.8″ Cinematic FullVision display, 3D sound engine, 48MP rear camera and ultra-wide 8MP rear camera, and, as the name implies, 5G connectivity. Available in four colourful finish options, it even works with the LG Dual Screen (sold separately) so you can create a "foldable" phone design should you decide to upgrade in the future.
Huawei P30 Lite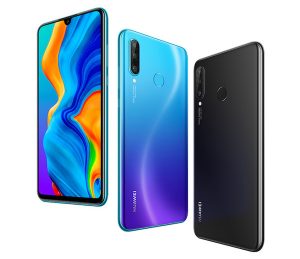 Huawei has been making an aggressive push into Canada with a full line-up of devices, one of which is the P30 Lite, which can be had outright for $470. As a step-down model in the line, you still get features like a 6.15″ FHD display, powerful AI cameras, including an ultra-wide lens, slim 3D curved glass design, 3,340 mAh battery with Quick Charge, great graphics processing for gaming on the go, and more.
TCL 10L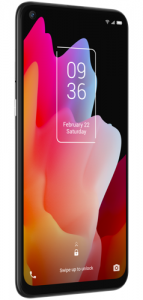 When TCL announced that it would be launching smartphones to be available in North America under its own brand at CES in Las Vegas last year, the company also confirmed that it vowed to offer 5G devices for under $500 (that's in U.S. dollars, of course). But they still delivered in Canada with the TCL 10L, which is available for an outright price of about $350. Powered by a Qualcomm Snapdragon 665 processor and AI platform, it has a 6.53″ FHD+Dotch display and four rear cameras that can capture all kinds of photos and videos, including stop motion videos. With a holographic finish and iridescent shine on the back, it feels more premium than it really is. The phone comes in either nature-inspired arctic white or mariana blue, depending on the carrier.
OnePlus 7T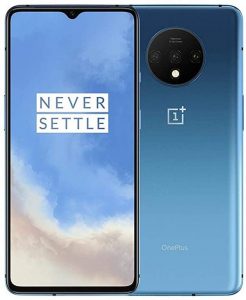 If you're intrigued by OnePlus, the most affordable phone in their line-up that you can get right now in Canada is the OnePlus 7T, which is on sale at the time of this writing for $669 outright (regular price $799). At the heart of this device is a 90Hz Fluid 6.55″ display, Qualcomm Snapdragon 855 Plus processor, 48 MP ultra-wide triple camera, haptic feedback, Fnatic mode for gaming, and a feature called Warp Charge that will recharge the device up to 70% in just half an hour. Operating on Android 10, it isn't the highest end model in OnePlus' line, but from a midrange perspective, it's a solid option.