TikTok content offers an entertaining lift, especially during lockdown. This week, the TikTok spotlight is shining bright on gamers.
TikTok is partnering with Enthusiast Gaming to launch TikTok Gamers Got Talent  to search for the best and most entertaining gamer on TikTok.
Gamers, who are residents of Canada and the U.S., can submit videos on TikTok using #TikTokGGT and upload it to GamersGotTalent.com until May 2, 2021.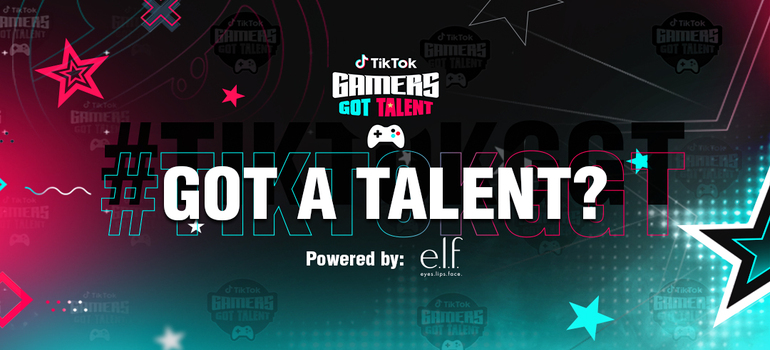 "TikTok continues to be a platform where culture starts and through TikTok's Gamers Got Talent, a North American first, our gaming community will have an opportunity to reach new audiences, be discovered and entertained," said Nadia Niccoli, Director of Marketing, TikTok Canada. "We're excited to have two industry giants in their respective areas, e.l.f. cosmetics and Enthusiast Gaming, on board to support and show gamers the power of TikTok."
e.l.f. Cosmetics has also joined on as a premiere sponsor, as part of their larger "Gameup" initiative, to support women gamers.
The exclusive series will follow gaming community hopefuls as they show off their talents and compete in front of millions of fans for a chance at a grand prize of $25,000! The call for submissions opened on April 27, 2021.
Premiering Sunday, May 9, 2021 at 7PM EST, the top 20 contestants chosen will compete in a seven-part series live streamed on Twitch and GamersGotTalent.com, judged by a different celebrity panel each week made up of veteran gamers and influential TikTok creators including Chica, loserfruit, thesommerset, and toripareno from the Luminosity gaming team.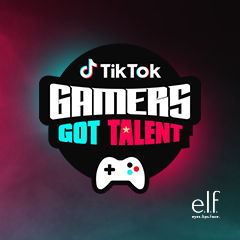 To find out more about Gamers Got Talent, and see the full list of judges, click here.