We are all online shoppers, but would you buy your next car completely online?
I spoke with Dan Park, CEO of Clutch.ca and former Head of Uber Eats Canada, about the growth of online car retailing in Canada, the consumer benefits of purchasing a used car completely online, and how Clutch.ca honed its online experience to satisfy customers in Ontario, BC and Nova Scotia, where Clutch.ca currently operates.
"Until recently," explained Park, "the only two options Canadians had in buying a pre-owned vehicle were to endure a time-consuming and painful experience at a traditional dealership or to meet up with a stranger from Kijiji in a random parking lot. Purchasing a car online from a reputable retailer, like Clutch, comes with levels of convenience, affordability and reliability that are unmatched."
Added Park, "… by removing the overhead costs that come with the traditional dealership model such as the showrooms and salespeople, we are able to offer our cars at extremely competitive rates."
"Online car retailers are just getting started in Canada," remarked Park.
"If the pandemic has taught us anything, it's that people want convenience, transparency and affordability, and online retailers can offer that. I imagine that in the future online car sales will continue to rise."
"From 2020 to 2021, Clutch tripled its sales and is on track to continue at high-growth levels. The demand is definitely there and given that this is a relatively new category in Canada, I expect that it will mimic the US in the way that it continues to grow."
How it works.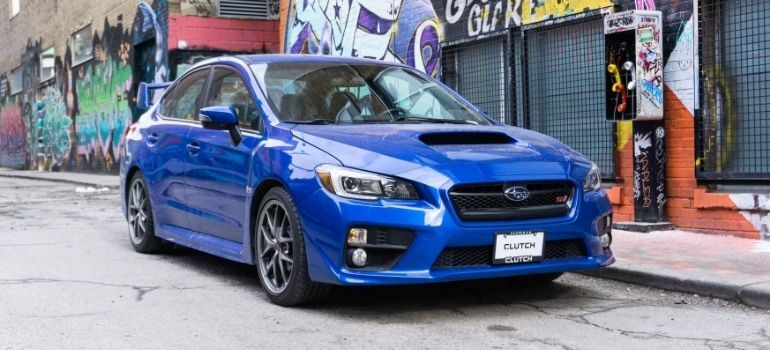 "[Customers] browse a large selection of high-quality vehicles at low prices and access an end-to-end online purchase experience which includes financing, insurance, and seamless home delivery. [And,] Clutch ensures complete peace-of-mind with each car being backed with a standard 10-day money back guarantee."
"Once you find a car you like, just click "Get Started" and that will reserve it for 72 hours. A Clutch Customer Advisor will help you to finalize the paperwork online and arrange delivery to your home. After delivery, you have a 10-day 'Test Own' Full Money Back Guarantee period. If you change your mind during those 10-days, we'll pick the car up for free."
Upfront, trust-worthy information is key.
"We provide our customers with as much vehicle information as possible," said Park.
"We've implemented a rigorous 210-point inspection for every car we acquire into our inventory to ensure reliability. On our website we share the results from the 210-point report and also link directly to the Carfax reports for each vehicle, which include a detailed history on the car along with a valuation."
What about the test drive?
"We understand that the test-drive is important for many car buyers," shared Park, "so we offer the 10-day "Test Own" period which includes a money back guarantee if, for any reason, the customer doesn't think they found their perfect fit."
"Once a customer has purchased a car, our Advisor team works with them to coordinate the delivery," said Park who also explained how its Concierge team then takes over to schedule delivery and coordinate paperwork.
"As for customer response, it's been great," said Park. "We built this platform by putting the customer first and it's reflected in the response that we've seen in our reviews and in our conversations with customers."
Added Park, "We really wanted to give people … convenience, competitive prices and quality while still being able to offer exceptional customer service through our dedicated team of customer advisors, and that's exactly what we do," Park stated.
Clutch is a disrupter in the used car market in Canada, and was founded by Steve Seibel in 2016.