Finished your back-to-school shopping? Or maybe you only think you have. Inevitably, as with every year, there are always those last-minute items you forget to grab in time, or don't even realize you need until school has started. Or maybe you're purposely waiting for those last-minute deals. In any case, there are some tech items that might not even be on your radar but are worth getting for students, from grade schoolers to those entering post-secondary education.
An eReader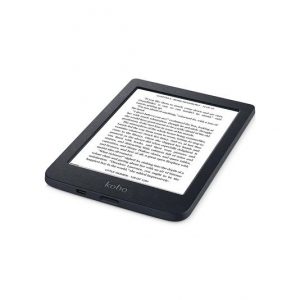 For many kids who grew up in the modern world, they aren't as keen to pick up a textbook or novel as their parents are. And reading an eBook on a smartphone, tablet, or laptop can put a lot of strain on their eyes. An eReader is a perfect solution. They can purchase and download the novels they need to read for school (some of them might even be available for free) then enjoy immersing themselves in the text via an E-ink screen instead of a bright mobile device screen. The Kobo Nia is a great and affordable option. On sale at the time of this writing for just $110, it has a glare-free 6-inch E-ink touchscreen, comfort light with adjustable brightness, and 8GB storage, which is more than sufficient for storing all of the books a student would need (and can get in digital form, often for much less than the physical book) through their entire educational journey. Charge it up once and the battery will last for weeks. Need another book for research for that report? Download it right from the eBookstore, accessible from the eReader itself. Kids can also download books to add to their own personal collection (perhaps those upcoming Harry Potter titles?) which will help reduce clutter in their room, focusing only on purchasing hardcover copies of their top picks. We're giving away a Kobo Nia along with the Sleepcover. Enter for your chance to win.
Printer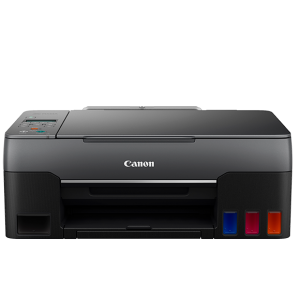 This is one of the most overlooked tech gadgets among students…until they realize they can't print something and find themselves rushing to the local library, Staples, or Kinkos to get a report printed in time. Digital is great but there's something about having a tangible piece of paper in hand, adding red pen markings as you edit your work or scanning notes to share with your study group. I tend to gravitate towards recommending printers that use refillable ink because they eliminate the need to buy replacement cartridges all the time. Instead, you get a supply in the box that will likely last a year or two and can get refills as needed, which is much less frequently. They cost a bit more upfront (ok, a lot more), but it works out to your advantage in the long run. The Canon Pixma G3260 MegaTank all-in-one printer is one of the more affordable options in this department, and you can grab one from retailers like Best Buy for about $330. As an all-in-one, it can be used for scans and copies, too, and with wireless connectivity, you can print right from your smartphone – a feature any student will appreciate.
Portable Hard Drive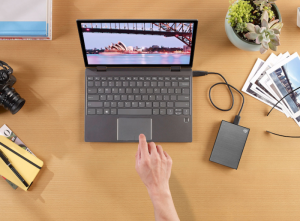 Students focus on having a laptop with sufficient storage, subscribing to cloud-based services, and using memory card media for keeping their work and research and transferring files. But it's a good idea to have a remote back-up and that's where a portable external hard drive comes in. Students can copy all the contents of their computer to it every month or even week for safekeeping and store the drive in a safe spot, away from their computer. These can also come in handy for storing personal files the student might want to access from time to time, whether it's downloaded movies and TV shows, music, personal photos and videos, and more. Seagate is a top brand in this space, and models like the One Touch 1TV USB 3.0 portable external hard drive can be found at retailers like Best Buy for just $60 when on sale. The 1TB capacity is enough to store all the files a student could possibly need.
Headphones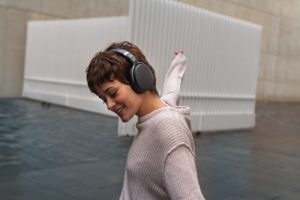 Every student could use a good pair of wireless headphones for both downtime and private, quiet study time. While Sennheiser's HD 450SE Bluetooth are a bit more expensive than other models you can get on a dime, they have some features students will appreciate, including noise-cancelling technology to block out distracting ambient sounds (like the bustle of the student centre or buzz of study hall), compatibility with Alexa, Siri, and Google Assistant, and a battery that will last up to 30 hours per charge. They even have a dedicated podcast mode for enhancing dialogue when listening to podcasts, audio books, and audio lectures. They sell for about $230.
Portable Charger
Today's gadgets are designed to last a long time, but sometimes, kids are out, going from class to class all day long. Between class time, lunch, breaks, and after-school activities combined with social media scrolling and oodles of selfies, a phone's battery can drain quickly. So, a portable charger is still essential. I won't buy anything other than a complete hub that has built-in cables and wall prongs so you can plug it directly into the wall to charge and plug your phone right in without needing to bring along a separate cable. The MyCharge Hub 18W Turbo fits the bill, and it's just about $130 in Canada. It comes with both Lightning and USB-C charging cables built-in and can offer 18W fast charging of Apple and Android phones.
Personal Air Purifier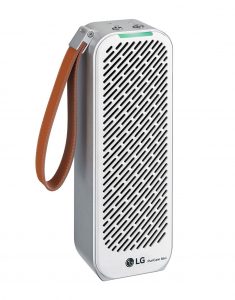 The biggest concern nowadays pertains to, of course, the COVID-19 pandemic and, most recently, the new Delta variant. Chances are that anyone returning to an in-person school setting will be required to wear a mask, at least indoors. But you can get an extra bit of reassurance that the air around you is clean by grabbing a personal air purifier like the LG PuriCare Mini air purifier. It runs quietly at just 30dB in low mode and has a PM 1.0 sensor and smart indicator so you can tell if there's a lot of fine particles in the air and move to another location if so. With up to eight hours of battery life on low, it will last the whole school day. It sells for about US$200.
Apple Gift Card
Apple has finally combined its gift cards into one all-encompassing Apple Gift Card so a student can use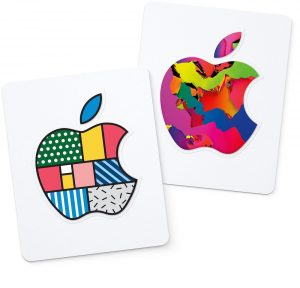 a single card to get whatever they desire, from merchandise at the Apple Store to streaming music or movies and TV shows access, fitness subscriptions, downloads, and more. They can even use it to upgrade their iCloud storage or use the amount towards buying a new phone, Apple Watch, iPad, MacBook, AirPods, or other large purchase. These new cards can be easily sent by e-mail or snail mail and come in denominations of $25, $50, $100, or a custom amount.
Related
Affordable Tech Gadgets for Teachers
Check our Contest page for lots more cool tech prizes to WIN for back to school