We talk a lot about the actual gear students need, or should have, to make their educational experience more seamless, enjoyable, and productive. But it's important not to forget about the apps and software that can come in handy for students, particularly those attending post-secondary institutions.
This year, starting or continuing college or university is more stressful than ever, especially if some or even all of the learning is happening remotely. Here are some pieces of software and apps that can help ease the stress.
Microsoft 365
Microsoft 365 provides access to all of the most popular Microsoft Office software that can make a student's job easier, including Word, Excel, and PowerPoint, plus other benefits, like 1TB of OneDrive cloud storage for storing and backing up files, and Skype video calling. There's also access to Outlook for sending and receiving e-mails and keeping track of classes, deadlines, and other important dates and reminders in the calendar.
Students also benefit from features like Editor, which helps with spelling and grammar as well as refining style for reports, hundreds of templates in PowerPoint for presentations, and OneDrive ransomware detection and recovery for protecting files against digital attacks. Microsoft 365 comes at a price, but it would be worth it to avoid trying to use lesser programs or painful workarounds. A personal subscription is $79/year or $8/mo., or a family can sign up for $109/yr. or $11/mo. for up to six people. It's accessible from a variety of devices, including laptops and desktops as well as tablets and phones, and on every popular format, from Windows to macOS, iOS, and Android.
Students, however, should check with the educational institution first as schools and teachers can sign up for free access to Office apps, services like OneDrive and SharePoint, OneNote, and more to share with their students. There are also step-up plans the school might subscribe to, for which they pay per student. So, before investing, confirm if the student will already have access for free, or a discounted price through the school.
Facebook Marketplace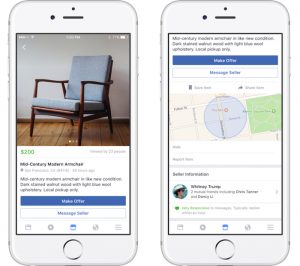 Plenty of younger kids have gravitated away from Facebook as a social media platform and over to ones like Instagram, Snapchat, and TikTok. But even if they don't use Facebook to share photos and daily updates, it's worth getting an account to use Facebook Marketplace. There, they can find good deals on used furniture for their dorms, apartment, or shared housing while studying away from home, as well as tech gear and other accent and decor pieces to make the place feel like "home" and their own. They might even be able to find used textbooks and good deals on other school- and coure-related materials. Students should always practice safety, only ever meeting people during the daytime and in a public place for pick up. Bring along a friend or family member and, of course, practice safe social distancing and wear a mask. Facebook Marketplace could save kids lots of money in the long run while contributing to the second-hand economy.
Google Drive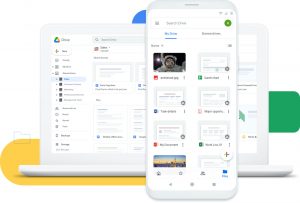 Many don't realize that with a Google account, you get benefits like up to 15GB of free cloud storage in Google Drive. This can be upgraded for fee: $2.79/mo. or $27.99/yr. for 100GB, $3.99/mo. or $39.99/yr. for 200GB, or $13.99/mo. or $139.99/yr. for 2TB. The Premium plan also includes VPN for Android to protect them while surfing the web or accessing personal accounts from a public Wi-Fi network. Students can not only store back-up files in Google Drive, but also work on documents safely, without worry that if their computer crashes or they accidentally spill their coffee on it, they will lose their work. Google Drive documents save to the cloud constantly as you work.
Uber Eats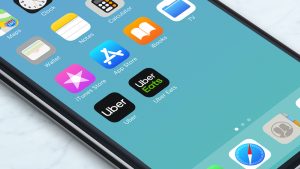 Kids need to eat, but busy college and university students going from one class to another and studying for exams into the wee hours of the morning often forget, just grabbing a granola bar or those ramen noodles that college students are always rumoured to be eating. Set them up with the Uber Eats app and an Uber Eats Pass that, for $9.99/mo., will give them free delivery fees on eligible restaurant orders over $40 so they can get food delivered to them without having to interrupt their study groove to cook or go out. The Pass also affords 5% off eligible orders over $15 as well as discounted rates on rides when the student decides to head out with friends for a night on the town. While it isn't ideal for students to be eating out all the time, having them order good brain food at midnight like a healthy salmon salad or a yogurt and granola parfait with a vegan breakfast sandwich for breakfast before class is much better than a cup of coffee and microwave frozen pizza.
ExpressVPN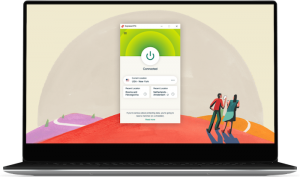 I have been using ExpressVPN for several years and rely on it when I need to check U.S.-based content for writing stories. Pre-pandemic, I would also use it if I was on a public Wi-Fi network, like working in a local coffee shop, and needed to access personal accounts, like banking or website logins. You get safe and reliable surfing and can select a server location from 94 countries and regions around the world. Of course, VPNs can be used to mask your IP to do things like access a U.S. Netflix or Hulu account from Canada. But ideally, a student who is studying in the U.S., for example, might use one to access their Canadian CBC Gem streaming account by selecting an IP address from Canada so the service doesn't geo-block them. At the time of this writing, you could get 15 months, including three free months, for US$6.67/mo., down from the original month-to-month price of US$12.95 (note that you will be charged in U.S. dollars). There's also a discounted rate of US$9.99/mo. for locking in for six months, billed at US$59.95 every six months. Students will love that they can pay through all the usual methods or opt for bitcoin. A subscription works on all major platforms and mobile devices, including Windows, Mac, Android, iPhone, Linux, and even for routers.
– 30-
Enter for your chance to WIN cool tech prizes for Back-to-School
Related:
Tech for Last Minute Back-to-School Shopping