To coincide with Small Business Month, GoDaddy is shining a spotlight on the entrepreneurship, creativity and grit of 'side hustlers' with its new campaign featuring Instagram personality, Donte Colley.
The collaboration pays recognition to the next generation of entrepreneurs who work tirelessly to do what it takes to make side hustles thrive in a shifting business landscape.
In recent years, an increasing number of young Canadians have turned all kinds of personal strengths, ideas and opportunities into income generating side hustles. For many, these businesses are coming to life even while juggling schoolwork and day jobs.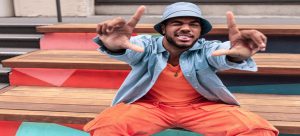 "My side hustle started in the small hallways of my Toronto home and my online presence was just as limited," explained Colley. "Now, with all my channels and content in one hub on my own GoDaddy website, I've taken my business and online presence to the next level. I'm still dancing at home, but on a bigger scale than I ever imagined."
Research indicates that 60 per cent of Canadians are picking up side hustles to supplement income, and much of this is made possible by technology and market innovation.
Side hustles continue to be fuelled in large part by social media and the increasing amount of time spent online during the pandemic. The self-creation of small business websites allow entrepreneurs and side hustlers to provide 24/7 access to their innovative products and services, too.
Colley's website hosts everything related to his brand, including social media integration and an adaptable e-commerce store for selling merchandise.
"GoDaddy's products and services are geared towards the everyday entrepreneur and GoDaddy aims to help them by making products and services accessible, easy to use and affordable," said Anne De Aragon, Vice President and Country Manager of GoDaddy Canada.
"Entrepreneurs can start their website for free at GoDaddy.ca."
Colley's involvement seems to have struck a personal chord.
"I'm very passionate about encouraging Canadians, especially young Canadians, to pursue their interests and I want my experience to help others thrive in a shifting and challenging business landscape. My online presence has allowed me to step into my unapologetic self and build a brand from the ground up. For me, brand awareness has come from challenging the status quo and embracing vulnerability. My brand is the strongest when I am true to myself."
Side hustling requires perseverance as well as a prioritization of well-being to ensure that work hours don't become excessive. Leading up to World Mental Health Day on October 10 2021, Colley's signature dance moves mixed with a dose of positive messages like "Reminder: You are so iconic!" and "Keep going! You got this," is intended to fortify confidence and wellness of his audience as well as many small business owners.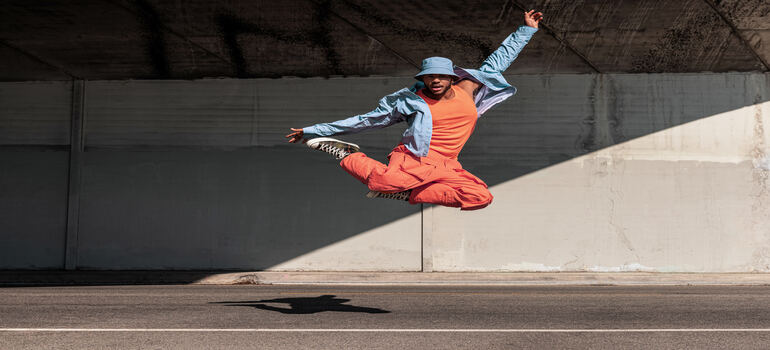 Instagram Takeover – October 19, 2021
Further inspiration will be on offer when Colley hosts an Instagram 'takeover' on the @GoDaddyCanada account on October 19 following World Mental Health Day, recognized by the World Health Organization. It will feature an interactive Q&A segment in which Colley will offer business, social media and general "side hustle" advice.
"As an entrepreneur, it takes courage and resilience to pursue your passion," shared Colley. "It's not always easy, especially for young people in this complicated economic climate. But it's worth it. There's no greater form of self-care than allowing yourself to do what you love every day. I want to encourage young Canadians to bring their ideas to life because you never know where it'll lead."
Colley's advice to Canadian side hustlers
"Although a social presence is great for your business, it's only one part of the marketing mix, and a website allows you to store everything for your brand in one place," shared Colley.
"GoDaddy's tools and services have made it a lot easier for me to reach new customers and grow my online presence. Creating your own website is easy. Regardless of your skill and comfort level GoDaddy has options like GoDaddyManaged WordPress and GoDaddy Website Builder that lets you reach your goals online. GoDaddyManaged WordPress is great when you want a more customized website solution and GoDaddy Website Builder is an amazing option for anyone looking to build a website easily themselves with so many templates that you can build with!"
"Donté's personal and brand story is one that has inspired many of us here at GoDaddy and is one we hope will continue to inspire young Canadians to set their dreams in motion," remarked De Aragon.