Some people prefer not to acknowledge Valentine's Day, arguing that a loved one should be celebrated every day of the year, not just on one single day. While that is true, just like a birthday or anniversary, there's nothing wrong with using one particular day to shower a special someone with extra appreciation. That can come in the form of something sentimental, but a thoughtful gift is a nice touch, too.
Show effort, however, by putting thought into the gift instead of grabbing something generic. If you can address a particular pain point in their life, it will also show that you truly care about their well-being. Is your partner trying to lose weight, for example? Stressed and overworked? In desperate need of some "me" time? There are great tech gifts that will put a smile on their face and help them achieve a goal.
For the Person Looking to Get Into Shape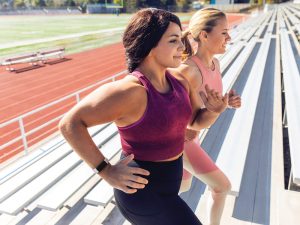 January is usually when people look to fulfill their New Year's Resolutions. And the most popular ones include losing weight, exercising more, and getting in shape. But by February, many of those resolutions have long been abandoned, pushed to the wayside by more pressing obligations. If you know your loved one is feeling defeated and really wants to step back on the wagon, help encourage them with a new activity tracker. They can keep track of steps, calories burned, heart rate, sleep, and other stats that play into their health and well-being. Many trackers can monitor hydration and stress, too. We're giving away a Fitbit Inspire 2 activity tracker, valued at $130, which offers all these features and more, including heart rate tracking and access to the Fitbit community for receiving motivation from friends and family members who also use Fitbit, and entering daily or weekly challenges. They can also see how they stack up against others in terms of a cardio fitness score, then work to improve it.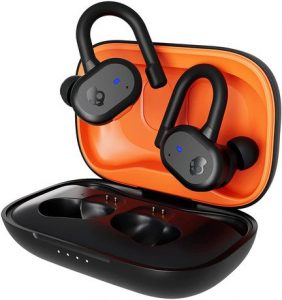 Another great option is a good pair of sports-friendly true wireless earbuds, like the Skullcandy Push active wireless sports earbuds we're giving away in one of our latest contests. It will not only encourage them to exercise more, even if it's just a matter of going for a morning or evening walk or run, they can melt into their favourite motivating or relaxing playlists. These earbuds, valued at $100, are water, dust, and sweat-resistant to withstand even rigorous cardio workouts or treadmill time at the gym. And with hands-free voice control, it's easy to skip songs, answer calls, launch Spotify, and more without interrupting a workout. With up to 38 hours of listening time when using the included charging case, and the ability to get two hours of use after a quick 10-minute charge, these buds will be ready whenever they need them.
For the Workaholic
Help ease a workaholic's tension with technology that can help keep them organized and efficient so there's one less thing on their plate. They'll have more time to spend with loved ones (including you!) and it might just help relieve some stress. The Amazon Echo Show 15 is a great display to mount in the office, foyer, or other room of the home, or placed on a counter, table, or shelf, so they can keep on top of schedules, appointments, and other to-dos.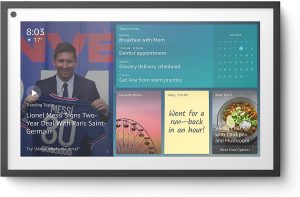 Measuring 15.6 inches in size, the HD screen can display customizable Alexa widgets that are constantly refreshing and staying up-to-date. This might include weather, traffic, daily news headlines, stock prices, and more. The sticky notes widget is a great spot for you to leave daily affirmations or sweet notes of "I love you," "I'm thinking of you," or even just "have a great day." Grab one for about $330.
For the Person Who Needs Some "Me Time"
Everyone needs a little "me" time, and while a day at the spa, mani/pedi, or night out at the pub are all great ideas, you can get them something they can use again and again, whenever the need (or opportunity!) for solo time strikes.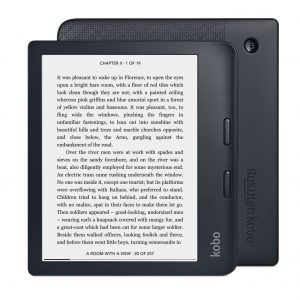 For the person who loves to lose themselves in a good book, consider an e-reader loaded with some of their favourite titles, or ones you think they would like. Perfect during public transportation commutes to the office, on the plane while headed to a vacation destination, or for some quiet before bed, in the evening, or during a relaxing weekend while you handle all the household chores, they'll appreciate the thoughtful nature of this gift. We're giving away a Kobo Libra 2 e-reader, valued at $220, which is fully waterproof so they can comfortably read poolside or at the beach. It has a 7-inch screen with ComfortLight PRO so they can adjust based on sunlight or while in bed in the dark. With a pair of headphones, they can also listen to Audiobooks if preferred. Don't forget to grab a SleepCover to go with it.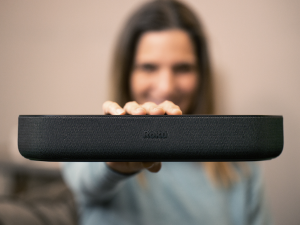 If their idea of winding down is sipping a glass of wine with a bowl of popcorn and binging a favourite TV show or listening to tunes, consider a soundbar that can enhance the audio experience. With one like the Roku Streambar, they'll get full Dolby Audio along with clear dialogue and automatic quieting of commercials when watching live TV, sports, news, and more. It's easy to set up and they can also stream music from a mobile device over Bluetooth when they just want to sit back, relax, and listen. Control it using the included voice remote so they don't even have to lift a finger. You can win one, valued at $190, in another contest we have running right now.
For the Busy Parent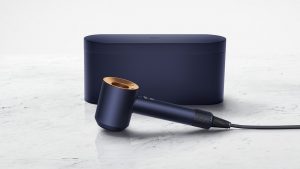 Is there such a thing as a parent who isn't busy? Likely not. Whether they work outside of the home, in the home, or if running the household and tending to the kids is their job (or they do all the above!), they could probably use a little pampering. The Dyson Supersonic hair dryer is one of those personal care items they probably lust over but would never dream of indulging in for themselves. Surprise them with this $500 beauty tool that offers intelligent heat control and effective power via Dyson's digital motor V9. It comes with several useful attachments to accommodate different hairstyles and lengths, including a diffuser, styling concentrator, gentle air attachment, flyaway attachment, and wide-tooth comb. Available now in a stunning special edition Prussian blue/rich Copper finish, you'll also get a complimentary presentation case worth $79 with purchase, which they can use to store the dryer when not in use.