Some tech experts want people to be accountable for what they say in their social media posts, and they see few technical barriers to being able to verify the real identity of users linked to an account.
Among the obvious potential benefits of a compulsory verification check would be to help reduce the creation of fake accounts which can be used to spread online hate, misinformation, identity theft and commercial fraud.
Illegitimate social media profiles are strongly correlated with cybercrime, with researchers finding that bot-run fake profiles account for 75 percent of social media cyberattacks.
Fake accounts are a big problem on all social media platforms.
Facebook took down 1.3 billion fake accounts in 2021, Robert Traynham, head of public affairs at Facebook, told TODAY, the current affairs TV show. Instagram found 95 million and Twitter dealt with 20 million. All the major platforms have mechanisms to report fake accounts, but there are calls to better prevent those accounts from being opened in the first place.
So, providing a verified form of ID to open or operate a social media account is just one part of a larger set of security and safety measures that should be considered by all users, providers and regulators.
And while it isn't happening here yet, in the U.K., the government is slated to debate a new law that would require people opening new social media accounts to prove their identity by providing a verified form of ID.
"It's clear the IT profession believes we can prevent social media being an anonymous playground for racism, homophobia and hate speech," said Dr Bill Mitchell OBE, Director of Policy at BCS, The Chartered Institute for IT in the U.K. He noted results from a survey his organization conducted indicating that a majority (76 percent) of tech professionals said they would support some form of verification of social media ID as part of a comprehensive Online Harms Bill.
More than half of tech experts polled (56 per cent) by the professional body for the IT industry, including senior leaders and academics, said linking social media accounts to true identities is technically achievable. Slightly over a quarter (26 per cent) indicated it is not achievable and 17 per cent were neutral.
Half (50 per cent) of surveyed tech workers said social media companies themselves should have the main responsibility for reducing online abuse.

19 per cent thought an independent regulator should have that role.
BCS members added that verified identity details should not have to be part of users' public profiles to protect anonymity needed for legitimate protest, minority groups or whistleblowing, a fact Dr Mitchell underscored: "[P]ublic anonymity is important to large groups of people, especially those in difficult or dangerous situations or who are vulnerable to targeted abuse. No one should have to use their real name online and any verification details behind the account must be rigorously protected.
"We need those affected by such a change to be part of the debate to make sure there are ethical and secure solutions for verifiable ID available for all types of social media."
That debate will be on, not just about, social media.
The U.K. Parliament will debate the notion of whether opening a social media account should require a verifiable ID this month, on February 28, and you'll be able to watch online on the U.K. Parliament YouTube channel.
# # #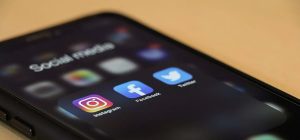 -30-