Apple kicked off its 2022 product launch last week and revealed a lot about where it plans to dominate next.
The slickly produced and pre-recorded streaming event didn't have the crowds of press and analysts (and Apple employees) waiting in expectation, but it did generate excitement for many tech aficionados wanting to know what was coming from Cupertino.
iPhone SE with 5G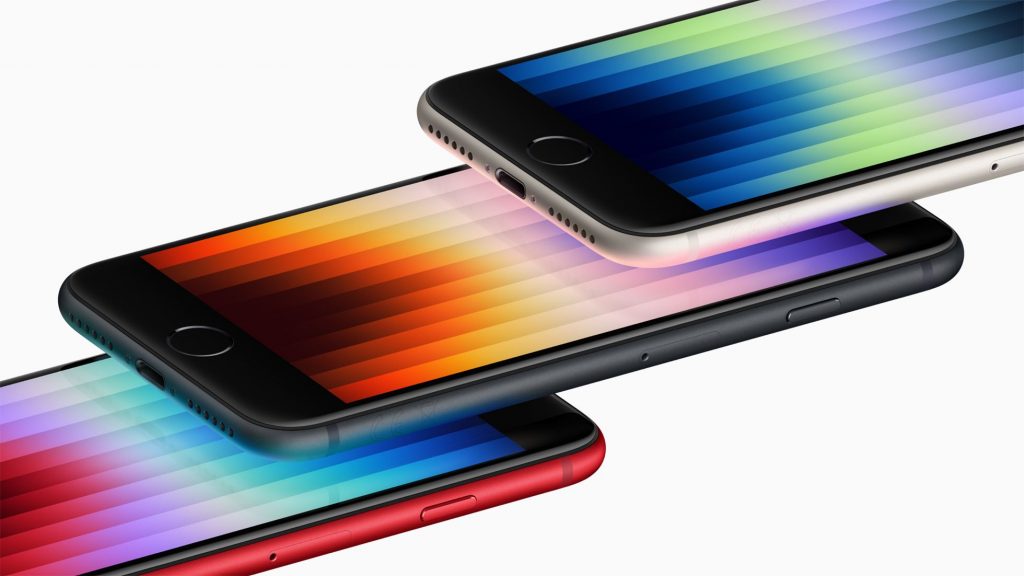 While many expected an updated iPhone SE, historically the most affordable iPhone model using older processors and components, many did not expect that it would feature the latest Apple A15 Bionic processors available in the current iPhone 13 and flagship iPhone 13 Pro models.
Not only is the iPhone SE a fast and modern iPhone trapped in an iPhone 6's case (a design that's been around since 2014!) it retains the TouchID feature which works a lot better than the FaceID security feature for these masked times.
The iPhone SE also has 5G connectivity, which completes the iPhone's transition to the faster and more responsive networks where they are available. The iPhone SE could lead to a mass exodus of users who prefer smaller, cheaper iPhones. it can also make the case for switching iPhone curious Android users hungry for that Apple Silicon's power as well as the manifold Apple ecosystems.
More importantly, the iPhone SE can exist in the budget phone and prepaid market without cannibalizing the popular iPhone 13 and iPhone 13 Pro models. All Apple had to do to refresh those lines is to add two shades of green, just in time for St. Patrick's Day.
Competitors should not underestimate the iPhone SE with 5G. It is a silent missile flying under the radar that has the perfect mix of lower cost and power with 5G connectivity that can gain market share in emerging countries, the prepaid phone segment, as well as a second smartphone or something people buy for their kids or parents.
Consider that Apple is working on a nine-year-old old design, with some leftover parts while adding its latest M15 Bionic chipsets and updated glass and cameras making this a profitable product.
Mac Studio for the Prosumer
What is a prosumer anyway? Well, consumers who have a little more money to spend and who want the latest technologies in attractive and powerful hardware usually fit the bill. This generally underserved segment has traditionally opted to spend on overpowered and expensive hardware like Apple's iMac Pro and lower-tiers of the Mac Pro. There's now an Apple desktop for prosumers.
The Apple Studio, which looks like a bloated Mac mini, is the spiritual successor to the NeXT Cube and the Apple G4 Cube, products that offered the highest performing tech of the time in a mini-PC form factor. Starting at $2499, the Apple Studio is more powerful and capable than Apple's cheese-grater Intel Mac Pro.  The Studio branding, a first for Apple, alludes to its place in design, photography, animation, and video production studios, while leaving the Mac Pro segment open for a future higher-end model.
Apple is on the cusp of transitioning away from Intel. The company has moved over 90 percent of its product line. everything from iPads to iMacs and MacBooks, to its family of Apple M1 processors. Apple unveiled the M1 Ultra processor during the event, basically two M1 Ultra processors working in tandem.
Wrap up
Apple is now generations ahead of Intel and AMD in chip design, the 5 nanometer Apple M1 line of Systems-on-a-Chip, coupled with Mac OS ensures sustained high-performance in very thin, light, and minuscule form-factors.
With its latest releases, Apple is filling in the gaps in the midrange of the smartphone and the desktop PC market to branch out beyond its consumer and pro offerings.