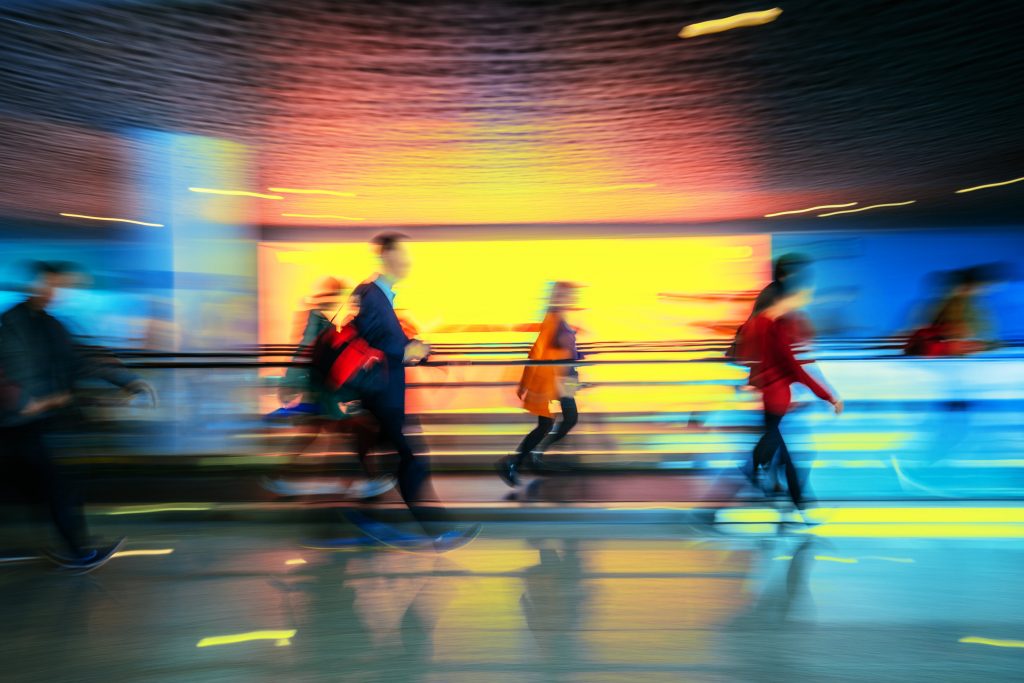 The vision – and reality – of society including an immersive digital world, supported by a robust digital economy, has most definitely arrived. Gaming, conferencing, virtual reality, NTFs, cryptocurrency and a host of other digital inventions have created an 'other' world for consumers.
And, now there is the Metaverse, but what is that?
What does the Metaverse mean for the consumer? What does this mean for advertising?
I asked Scott Mitchell, Managing Director, Vistar Media Canada, to share his perspective about the metaverse and how this new virtual landscape will shape the consumer experience as it relates to advertising.
What is the Metaverse (at the moment)?
A cohesive 'other' world in digital format supported by augmented and virtual reality just scratches the surface of a definition.
Will tech and business giants – and entrepreneurial disruptors – achieve a cyberworld where consumers can fluidly play, shop, and live in a cohesive metaverse? The Metaverse is still being invented so we will see.
Advertising in the Metaverse
"For the sake of our conversation as it relates to advertising, we will consider the Metaverse as an extension of real life into the digital world, whether that be in a video game or a virtual conference," said Mitchell.
Mitchell explained, "We are already starting to see brands implement test-and-learn consumer experiences like Chipotle's Burrito Builder on Roblox and Miller Lite's virtual bar on Decentraland."
"These activations," added Mitchell, "are sure to turn heads, but like everything in the advertising industry, trends and capabilities are constantly evolving.
"With emerging technologies like the Metaverse advancing the advertising space, it is important for media buyers and owners to first take the time to educate themselves, understand the new landscape, and take inventory on the opportunity before going all in or writing it off."
From OOH to DOOH
Online media advertising is about to evolve, in other words.
Online advertising will now include more 'digital out-of-home' (DOOH) formats. Whereas out-of-home (OOH) advertising is about messaging to consumers in public places using such formats as billboards, bus stop shelters, etc., DOOH is digital powered and can be richly targeted, personalized, tracked and measured. DOOH advertising technology is thereby enabling a new, real-time media experience for consumers.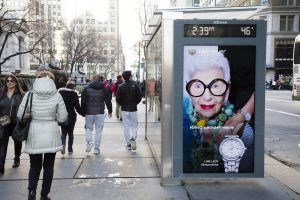 "We have been bringing more digital elements to the physical world by leveraging the creative and timely capabilities of DOOH," shared Mitchell. "The physical landscape today now seamlessly incorporates digital signage, video players and even in-store audio."
"Previously, the most timely and disruptive campaigns seemed to take place online or in social – this was due to the targeting and short lead-time that these platforms allow for," suggested Mitchell.
"Now, brands and agencies can activate with that same level of creativity in the real world by leveraging DOOH. For example, if a restaurant is looking to promote patio happy hour and a deal on delivery, programmatic solutions can determine when to promote each, depending on the weather or time of day–this personalized messaging compliments otherwise one-to-one online advertising by reaching the masses, which can be measured accordingly."
"When thinking about how we can extend the physical world into the Metaverse," began Mitchell, "there may eventually be an opportunity to approach OOH in ways that aren't subjected to the limitations of the physical world by utilizing augmented or virtual resources.
"There also may be the ability to create new experiences that combine the one-to-many nature of OOH with direct, personal interactions in the digital sphere," said Mitchell.
Creativity Will Lead the Digital Way
DOOH is already here. Individual ads and offers are popping up for consumers as they live their lives: real-time marketing is really happening. Media companies are investing in DOOH in the streets, and businesses are experimenting with virtual advertising.
What is certain is that the digital consumer experience outside of and within the Metaverse will be enriched and tracked.
"It is too soon to tell what the future will hold for DOOH in the Metaverse, but there seem to be unlimited possibilities," shared Mitchell.
"With that, as new opportunities arise, it is imperative that media buyers and owners' experiment, or they risk being left behind."