Whether at work or school or elsewhere, hybrid home/office work and home/school study policies are creating a new normal for remote workers or distance educators: we need to maintain a virtual yet fully functional presence wherever we are – and often that's many different 'wherevers'.
So while looking for tech gear, accessories, support tools and digital gadgets to help maintain that professional work or study presence, we should consider a range of usage possibilities and requirements.
The mobile phone is surely in that range, indispensable as it seems in our daily lives, used as it is for work, study and fun. And we need budget-friendly and planet-friendly options for getting one. So "like new" or "gently used" or "pre-loved" phones are an option worth considering – whether upgrading, replacing or getting a phone for the first time. In the case of Virgin Plus, for example, its more popular mobile phones are available online for members, either as used or brand-new devices.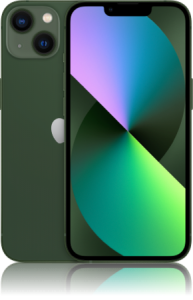 Used Virgin Plus phones are offered in "like new" or "gently used" conditions, they're backed by a one-year warranty, and they can be purchased outright or on a two-year instalment plan.
Buying pre-loved items – be they phones and desk lamps or textbooks and backpacks – can save money (surely an ever-more important criteria these days) and help reduce the growing volumes of e-waste (surely an ever-more important criteria these days).
Mijem, for example, is a community marketplace app created for students in the U.S. and Canada to buy and sell items or post ads on a local community board. The app is free, and beyond its buy-and-sell features, it can also be used to connect and get social on campus.
eBay's Refurbished program offers a wide range of used consumer gadgets with multiple condition grades, warranty plans and price points. It has laptops, portable audio gear and small kitchen appliances from participating brands including Apple, Dell, De'Longhi, HP, JBL, and Lenovo.
Those looking to purchase brand new gear and build a single-brand tech environment will want to check out the desktop computing and mobility solutions for business and home office professionals from Kensington, and its growing portfolio of ProVC video conferencing gear.
Added to its existing line-up of webcams, video conferencing software, lighting and mounting accessories are some new audio gadgets developed to increase functionality and convenience.
There's a Universal 3-in-1 Pro Audio Headset Switch that can be used with up to three different devices, eliminating the need for multiple headsets. The Headset Switch lets you quickly mute, take calls, join meetings, or simply listen to music, all through the same headset. Which could be the new USB-C On-Ear Headset, with a noise-cancelling microphone that suppresses distracting home or workplace sounds such as keyboard clicks or nearby voices. It has a soft sidetone that confirms you are being heard when speaking, and its LED indicators that show "busy" and mute status conditions and turn red when activated to minimize colleague interruptions and maximize productivity in most any environment.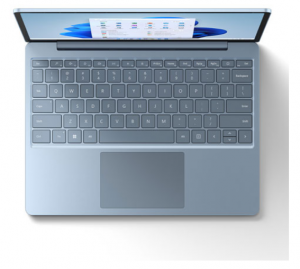 Of course, we'll have to take a computer into those many environments, and the new Surface Laptop Go 2, the first Intel-based secured-core PC from Surface, is designed for the hybrid world and use in a large-scale enterprise or a home-based business. The lightweight unit is easy to carry around: at just over a kilogram in weight, just 16 mm thick, it nevertheless has the power – a Quad-core 11th Gen Intel i5 processor – and battery life long enough to get you through the day, whether that day is spent in the classroom, the office or the coffee shop.
And especially at the coffee shop, the surface on which you place your Surface – or any computer – may be an uneven one, or at least different each time. Using a mouse in different physical environments often requires one with precision tracking sensors that can navigate easily and accurately on a variety of surfaces. The new Microsoft Bluetooth Ergonomic Mouse touts such sensors, along with a Teflon base that moves smoothly and tracks with precision to make pointing and scrolling in the hybrid world easier and more comfortable.  Enter our contest to win a Microsoft Surface laptop Go and Microsoft Ergonomic mouse!
Working with different home-based people from different major companies recently, it turned out no one owned a printer at home – but we needed to end up with a signed document at the end of our project. The routine in a fully featured office or school would be to print, sign, scan and mail a PDF. But with no printer at home and no tools to manage digital signatures, we realized the seemingly humorous anecdote uncovered in a recent survey about hybrid work was no joke:
More than half of office workers who responded to the survey conducted for HP said they miss access to their printers more than they miss happy hour with colleagues!
HP's survey analysis recognizes the new demands of hybrid work and that a new approach to technology is required, one that is flexible and adaptable, but also manageable and secure. HP and other manufacturers know we now need the right tech to be the most productive in any number of places. Distributed workforces, small home-based offices, in-person and in-class studies, hybrid schedules and all signs of change in the way we work, study and play – and where.
# # #
-30-
Looking for cool back to school tech?  Check our contest section and WIN yourself a cool tech prize!