New from Huawei, the FreeBuds Pro 2 wireless earbuds have a lot going for them – cool features, handy functions and a great big sound.
The price may seem big to some, but the value they deliver can easily meet a wide range of listening expectations and requirements.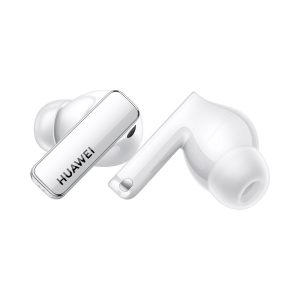 These recently released buds boast some impressive audio tech specs, and Huawei worked with French sound technology maker Devialet to enhance overall sound quality. The partnership seems to have worked well.
Audio frequencies reproduced by these earbuds are rated from 14 Hz to 48 kHz, which can exceed normal human hearing capabilities. But the snappy treble and rumbling bass are clear and separate sounds, with readily audible distinctions between reproduced high and low frequencies.
The FreeBuds Pro 2 support the LDAC high-resolution codec, among others, which streams high-resolution audio up to 32 bit and 96 kHz at speeds up to 990 kbps; it meets both HWA and Hi-Res Audio Wireless standards, certifications monitored by industry groups which have several manufacturers, including Huawei, as members.
To further improve the audio, Huawei has developed some active noise suppression (ANC) using artificial intelligence algorithms. In a word, the ANC on the FreeBuds Pro 2 is great. From obscuring repetitive background noises to suppressing noisy highways in urban settings, the ANC can be controlled and manipulated to respond to many different listening environments.
The three-microphone ANC system uses highly sensitive mics to 'listen' to the surroundings and improve noise cancellation by as much as 15 per cent over previous products, the manufacturer describes. Maximum noise suppression can be as high as 47 dB, with frequency ranges from 50 to 3,000 Hz.
The noise suppression, as are other features and functions of the buds, can be controlled using the downloadable Huawei AI Life app.
(For Android and iOS users, there's a scannable QR code on the product box to enable app download, or earbud owners can search the relevant store to get the app. There is an emulation solution so Windows environments can also run the app.)
The app lets you turn off ANC completely, or you can trigger the Awareness mode that lets you to hear sounds in your surroundings. There are also Cozy, General and Ultra settings that suppress external sounds based on the noise levels around you. The app lets you to test the fit of the earbuds using the microphones to detect any noise leakage. The earbuds also feature a "windproof design" that can reduce wind sounds and deliver good call sound even in strong winds, the manufacturer describes.
The app is also used to adjust various settings and choose physical controls, such as the touch-sensitive front edge of the buds which act as volume control. Pinching the buds enables music play and pause, or answer and end calls. Earbud controls can be set for voice assistant activation, or to check what song is playing (with a Huawei phone). These are customizable in the app, and you can choose a different action for each earbud. Audio effects and sound processing filters can also be applied.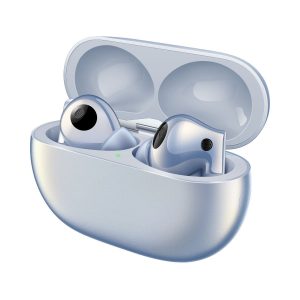 Especially with the ANC, battery life with the FreeBuds Pro depends on your choice of settings: the buds offer about four hours operation with ANC, but more than six with it turned off. The handy charging and carrying case can extend playback time up to some 30 hours (again, without ANC). Of course, the charging case is also used for pairing and connecting, and your phone, tablet or PC will display a confirmation pop-up when opened.
The lightweight magnetized carrying case keeps the buds ready for action, but unlike the buds themselves, it is not water resistant.
# # #
You can win the Huawei FreeBuds Pro 2!  Enter our contest for a chance to WIN!