It seems like summer only just begun and it's already coming to an end. That means for parents and kids, back-to-school is on the mind. That means going back-to-school shopping for everything from clothes to writing materials, laptops, backpacks, and more.
When it comes to tech, there will be a few items on every student's list that they consider essential. Here, we look at some of the back-to-school tech worth grabbing for your school-aged kids, from the later grade school years to high school and beyond.
Microsoft Bluetooth Ergonomic Mouse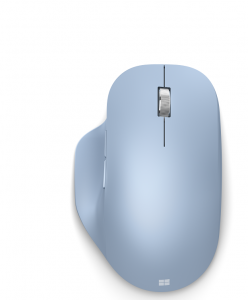 While touchscreens are all the rage, a keyboard is still necessary for composing content, navigating documents and web pages, and more. The experience is a lot easier with a mouse, and the Microsoft Bluetooth Ergonomic Mouse is a stylish and functional option. The modern design is ones that kids will love versus older, clunky models. It offers precise scrolling, a soft thumb rest, and two programmable buttons for frequently used functions. The precise tracking sensor works on a variety of surfaces, so whether they're working in the classroom, at the kitchen table at home, or a local coffee shop, they'll enjoy a comfortable and responsive experience. Charge it up and it will easily last the full school year and beyond with a rated life of up to 15 months. It's available for $70 in a variety of colour options: we're giving away one in pastel blue alongside a Microsoft Surface Go laptop: enter our contest for your chance to win a Microsoft bundle.
Microsoft Surface Laptop Go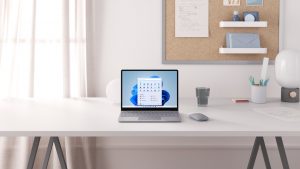 A perfect complement to the Ergonomic Mouse is the Microsoft Surface Laptop Go, a lightweight and compact computer that's perfect for students. Offering a free upgrade to Windows 11, the computer has a 12.4-inch, 1,536 x 1,024 resolution touchscreen, improved 720p HD camera for virtual learning sessions, and up to 13 hours of battery life per charge. With a pair of USB ports, one USB-C port, a Surface Connect port, and audio jack, it has everything a student needs to get work done. Pricing starts at $760. We're giving one away in Ice Blue with an Intel Core i5 processor, 8GB RAM, and 256GB storage, so if you want to chance to be the lucky winner of this laptop paired with the mouse for a total prize value of $830, enter our contest to win a Microsoft bundle.
Samsung Galaxy Book2 360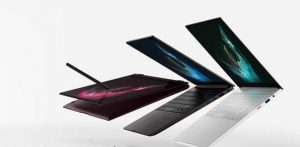 Another option for older students is a 2-in-1 laptop, particularly useful if they tend to use the laptop on the go and for entertainment as well as productivity. With the Samsung Galaxy Book 2 360, you'll get added security through Samsung Knox along with a fast 13th Gen Intel Evo processor, Windows 11, and all-day battery life with fast charging. It has a 13.3-inch screen, which means it's still smaller than most full-sized laptops. And a student might appreciate the ability to flip it around and use it as a tablet for sketching, taking notes, and more. Keep in mind that the Samsung S Pen is sold separately. The computer starts at $1,350 but at the time of this writing, it was on sale, starting from $1,200.
Google Pixel 6a Smartphone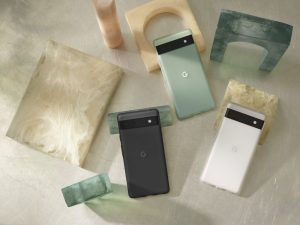 Every student over the age of 12 should have a smartphone, even if it's just to use in case of emergency, paired with a light, student-friendly plan. The new Google Pixel 6a is an affordable option that will give them access to premium features within the world of Android but in a compact form factor that only sets you back $599, less if you can find it on contract with a carrier. The phone has a 6.1-inch screen, but you wouldn't think it given the small size: it's all screen. Equipped with a 12MP camera and Google's Tensor AI chip, students can access all their favourite apps, including social media, take great selfies, and stay in touch with family and friends.
Apple iPhone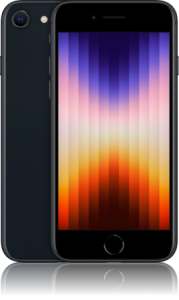 Of course, kids nowadays all want an iPhone, but it isn't exactly the most affordable device for a young one. Consider getting them a certified refurbished iPhone: yes, certified refurbished can actually be worth it and save you a bundle. Or hand down your old iPhone to them with a limited plan they can use for emergencies only (think very limited data!) and treat yourself to a new phone. If you want to buy new, the most affordable option you'll find would be the iPhone SE, which starts at $579, but you can get it (and other iPhones) for a discount with a contract, so shop around with carriers. Note that Apple will be holding its annual September event this year with expectations of a new iPhone 14. So, your best bet if the child is set on an iPhone is to wait until after this event since older-model devices will likely come down in price upon the reveal and availability of the newest model.
Huawei FreeBuds Pro 2 True Wireless Earbuds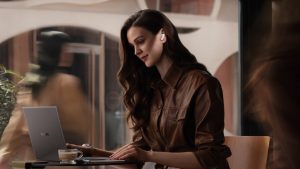 A good pair of wireless earbuds is useful for students, not only for casual listening during downtime, but also for taking calls, quieting the area when studying in a loud environment, and using during video lectures and other learning sessions. The Huawei FreeBuds Pro 2 are a solid option that ups the ante in audio quality thanks to a co-engineering partnership with premium audio brand Devialet. This offers both hi-res sound and intelligent active noise cancellation (ANC), perfect for the college student studying in the student centre or a dorm late at night when outside sounds get loud. The battery lasts for up to four hours with ANC on, 18 hours with the case, or 6.5 hours with ANC off and up to 30 hours with the case. They also support reverse charging so you can give them a battery boost using a compatible phone or tablet. The splash-resistant earbuds can connect to up to two devices at once, ideal for connecting both a phone and laptop or tablet for seamless switching between them.  Read Lee Rickwood's review on the Huawei Free Buds Pro 2 and learn more.   Grab a pair in Silver Frost, Ceramic White, or Silver Blue for $269. Want the chance to win a pair for you or the special student in your life? Enter our contest, which runs through September 10, 2022.
Kensington W1050 1080p Fixed Focus Wide Angle Webcam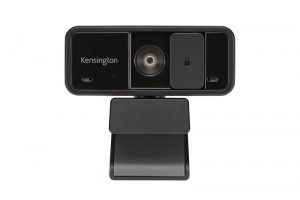 Whether they're taking virtual courses, collaborating with other students via video conferencing, or video calling family and friends back home while away at college or university, a webcam can come in handy for a student. One like the Kensington W1050 will provide a better experience than a laptop's built-in webcam thanks to 1,080p video resolution at 30 frames-per-second (fps) with improved low light, customizable video settings, positioning that can adjust from 37° vertically and 360° horizontally, 95° field-of-view, and omnidirectional stereo microphones. It even has an integrated camera shutter they can use to cover the camera when it isn't being used. Compatible with Microsoft Teams, Google Meet, Zoom, and other popular video conferencing platforms, the Kensington W1050 is a great option for students at just $70.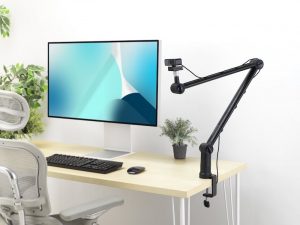 We're actually giving one away in a contest alongside the with 360° arm rotation and cable management. The A1020 complements the set-up perfectly by offering a spot to house a microphone or lighting to use during calls, or even the webcam itself. Valued at $130, the total prize package is $200. Enter the contest  for your chance to win.
-30-
More ideas on Back-to-school tech
Check our contest section for more tech prizes to get you ready for school!