With influencer culture on the rise along with social sites like TikTok and YouTube, video content creation is becoming more and more popular among amateurs and aspiring vloggers. Whether you're looking to be part of a trend (Instagram reels, anyone?), to start a new hobby, or even hope to turn video content creation into a side business, there are simple ways to get started.
I'm in no way an expert on video content creation. If you're really serious about getting into videos online, there are a number of resources you can look to as for guidance, including resources like the YouTube Creators website or professional resources like Hubspot. Many video editing and creation software programs also offer detailed guides you can walk through for self-teaching, like options from Pinnacle Studio. You can also reference our guide to podcasting that outlines some equipment that is useful for vidcasting and vlogging as well.
But for someone looking to get started on creating video content that's better than what they might get with a old smartphone and some background music or corny filters alone, here's a guide to help get you going.
Computer and Editing Software
The first thing you'll need is a computer, though if you're focused strictly on social media content creation, you might be able to get away with just a smartphone and/or tablet. But a computer can come in handy for using more complex video editing software, reviewing content on a bigger screen, and as a second screen to capture things like video interviews, audio, and more. Make sure it has a great webcam built in or opt for a third-party one from a top brand like Logitech for more control and higher resolution.
Apple MacBook computers and software like iMovie are a favourite among Apple fans. For serious video editors, go for a higher end MacBook Pro model or consider non-Mac options like the Dell XPS 15 that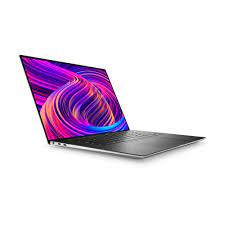 has a powerful processor and high-res display along with a slim chassis so it's easy to bring with you to filming locations. For basic video editing, any old laptop with enough processing power to support your preferred video editing software will do. Or for short clips and social videos, a premium smartphone might be all you need.
Smartphone
For social media content creators, a smartphone is an essential tool. It's critical, however, to have one that can capture high definition, crisp video so content looks sharp and clear. If you're taking videos of yourself, you'll want to ensure that not only are the rear cameras great, but also the front "selfie" camera.
The OnePlus 10 Pro 5G, for example, has a 48MP triple camera system developed in partnership with photography company Hasselblad, combined with a 120Hz fluid motion on the high-res AMOLED display. The Qualcomm Snapdragon 888 processor ensures it can keep up with demanding video recording tasks, it promises vibrant and natural colours in both videos and photos. The camera system includes a 48MP main camera, 50MP ultra-wide camera, 8MP telephoto camera, and mono camera.
You can get by with any premium device from brands like Apple and Samsung, but this particular model has features that will especially appeal to mobile vloggers and videographers.
Tripod or Monopod
To keep the phone or tablet steady (no one likes shaky videos!) and make it easy to adjust angles as needed for different shots, demonstration videos, and more, use an adjustable tripod (for handheld videos, use a monopod or even an action camera that can be attached to your body). Easily adjustable ones from brands like Joby with its GorillaPod are ideal in this scenario since you can move the phone up, down, side to side a few inches as needed, or even do things like wrap it around a tree branch or fence post to capture video anywhere inspiration strikes.
In late 2021, Joby introduced the Joby Spin Bluetooth electronic head, ideal for allowing 360° motion control in videos, including timelapse videos, panoramic stills, and more. It works with the Joby Motion app on both iOS and Android devices, helping you to create smooth videos. It can be bundled with the Joby GripTight PRO phone mount in the Spin Phone Mount Kit, or pair it with a GorillaPod.
Lighting
Ring lighting is all the rage nowadays, and it can really make the difference between a decent video and a great one. Set one up either mounted to a computer or laptop screen if you're using one or position it elsewhere to create perfect lighting for your set-up. Especially ideal for things like unboxing or make-up tutorial videos, the right lighting allows for an accurate picture that beautifully illustrates the subject of your video.
There are many ring light options to choose from, available in abundance on sites like Amazon. Simple and affordable options include ones like this one from selfila that offers 3,200-6,500k dimmable LED lights and clips right onto a laptop or computer monitor. It allows you to adjust not only brightness but also colour temperature and is small enough to pop into a purse or backpack.
If you get more serious about the craft, consider a lighting kit like this one from Neewer that includes a larger ring light along with a light stand, Bluetooth receiver for triggering video capture remotely, a hot shoe adapter, universal adapter with plug, smartphone holder, and a carrying case.
Microphone
So many video content creators forget how important audio is to the equation. There are great options to consider when it comes to boom mics, but you want to stick with a reputable brand and a product that makes sense and meets your needs.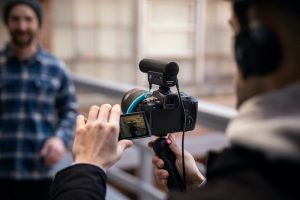 Sennheiser's MKE 400 Compact Shotgun mic was designed specifically with vloggers in mind. It can be used with both DSLR cameras and smartphones, designed to help eliminate background noise and amplify your voice. It offers headphone monitoring, volume control, internal windscreen, and automatic on/off functions. A furry windshield is included for outdoor use while a low-cut filter helps remove low frequencies, like the hum of your home's air conditioning or wind. It runs on a pair of easily accessible AA batteries so you can keep spares with you at all times in case they are running low. But a pair should last for up to 100 hours of recording and you get a warning three hours before they'll run out of juice so there's plenty of time to run to a local convenience or grocery store and grab more as needed.
Complete Kit
The best thing to do if you're just getting started with video content creation is to get a complete kit that includes everything you need. Once you get the hang of the process, you'll get a better idea of what's necessary and can upgrade piece by piece as needed. Or, you might find an all-in-one kit will suffice through the duration of your video recording career or hobby.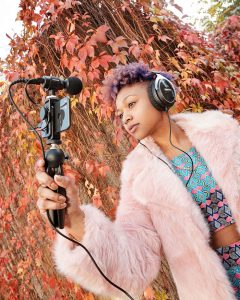 The Shure MV88+ Video Kit has everything you would need to get started with creating video content. It comes with a digital stereo condenser microphone, USB-C and Lightning cables, phone mount, mini stand, and traveling case. Use the SharePlus MOTIV Audio and SharePlus MOTIV Video apps to record, edit, and help create your content. It supports third-party applications for live streaming as well, or record and edit for posting later.
Creating your own vlogger videos, uploading short clips to social media, making reels, and creating other longer-length video content doesn't have to be a daunting task. With the right tools that meet the specific needs you have, a bit of practice and guidance, you'll be creating videos like a pro in no time.