There's a reason that plenty of fitness trackers and smartwatches now include features like stress monitoring, breathing and mindfulness exercises. We tend to feel pressures nowadays more than ever, whether it's due to work, family, or other obligations, and likely all the above.
Sometimes, sitting back with some technology can actually help you relax. I'm not talking about lounging on the couch scrolling through Instagram Reels (though for some, this is precisely what helps them wind down). There are other great ways to use tech to promote wellness and relaxation.
If you're looking for a good gift for someone you know could do with some quality R&R, these somewhat non-obvious gift ideas might fit the bill.
Skullcandy SLYR Gaming Headset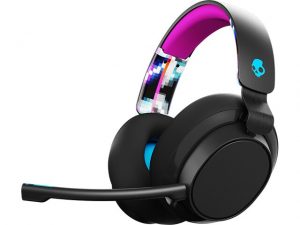 Sometimes, the best way to unwind is to sit back in a comfortable chair with a pair of headphones, a remote, and your favorite video game. Fully escaping into an engrossing RPG or first-person shooter game can oddly be cathartic, helping you blow off steam and relax. A pair of headphones like the Skullcandy SLYR are designed specifically for gaming. Available in three cool colours, they are durable, lightweight, and come with a built-in microphone with mute and volume controls. Enter our contest for your chance to win a pair, valued at $80.
Kobo Clara 2E 6-inch eReader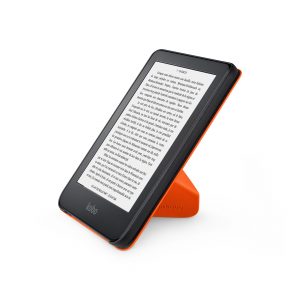 There's nothing quite like sitting back and cracking open a good book – even better when it's paired with a hot cup of coffee, cocoa, or tea. On the tech end of the equation, you can accomplish this virtually anywhere by keeping an eReader like the Kobo Clara 2E on hand. Instead of bringing a single novel along, bring thousands of book titles and choose whatever you're in the mood to read. With a 6-inch HD e Ink Carta touchscreen, it mimics the look of a traditional paperback while the ComfortLight makes it possible to read at night, too. Maybe you had a tough day and want to read something uplifting one day, but perhaps prefer to unwind with a spooky thriller the next. If you have no energy to read but really need some downtime, lie back and listen to Kobo Audiobooks read aloud to you. The Kobo Clara 2E is completely waterproof so go ahead and bring it to the bathtub, by the pool, or out to the beach. Want to win one, valued at $160? Enter our contest.
GE Cync Direct Connect Light Strips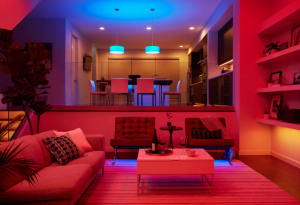 Valued at $75, this 80-inch light strip offers full colour lights with wireless control along with Alexa and Google Home compatibility, with no additional hub required. The idea is to use these light strips to create a mood or ambiance in the room, which can, in turn, help you relax and feel better. That might be soft, tunable white lights while you enjoy an ebook or that follow along with your sleep and wake cycles. Or perhaps you want a subtle, romantic red to accompany a late-night dinner and a glass of wine while enjoying conversation with a spouse or friend. A change in lighting can lift your mood, and these are easy to put virtually anywhere thanks to the removable tape. Once set up, control them in the Cync app, available for both iOS and Android. Enter our contest.
Gaming System
My best friend works a stressful job in insurance, and when she is done dealing with difficult claims all day, her favorite pastime is to unwind with a good video game. The passive act of simply sitting and focusing on a virtual, immersive world, tackling fun challenges, beating levels, and gaining points, puts a smile on her face after a long day. It might seem like video games could stimulate you too much, leading you to feel even more stressed. But for some, it's actually the perfect way to blow off steam and recharge.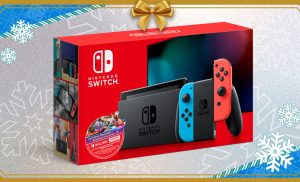 If they don't yet have a console but you know they have a knack for gaming, consider the Nintendo Switch, which they can play in any room of the home by easily moving the dock around and connecting to a TV, or even playing handheld in bed, on the couch, during breaks at the office, or even on their commutes. While some people gravitate to role-playing games like Elden Ring (that's my friend's game of choice right now), others might appreciate simpler games like Animal Crossing or Minecraft. Plenty of games are on sale for the holiday season at $55 ea., while Nintendo is also offering a special holiday bundle that includes the Switch console with neon blue and red Joy-Con controllers, the Mario Kart 8 Deluxe game download, and a three-month subscription to Nintendo Switch online for $400.
Sleep Headphones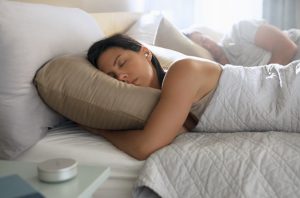 Stress and anxiety can often lead to sleep issues, as can having a partner who snores. A good pair of sleep headphones can be a lifesaver for anyone who wants to get a better night's sleep and could use some helping in doing so. A pair like the Bose SleepBuds II are designed specifically for wear while sleeping. Available for $329, they would make a great gift for someone who has trouble falling asleep, or deals with loud ambient noises, like city traffic or a snoring partner. Using the app, select a suitable sound from the library, which ranges from a crackling fire to rustling leaves, rain, and even traffic noises for those who prefer it. Set the 'phones to play sounds for a specified period of time, like two hours, so it stops once you fall asleep but continue to provide noise isolation properties. Get up to 10 hours per charge, more than enough for a full night's sleep. Pop them into the charging case every morning for three additional charges.
Indigo Gift Card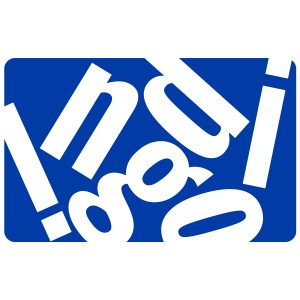 The best thing to get someone when you can't think of what to get is a gift card. When it comes to wellness and relaxation, Indigo is a good option. Alongside a wide selection of books (including eReaders), Indigo sells tons of other merchandise designed to promote R&R, from comfy slippers to cozy blankets, French presses for deliciously brewed coffee, fun board games, and more. Indigo has plenty of tech, too, like headphones, smart home gadgets, and more. You can win a $100 gift card for Indigo with our contest right now and shop 'til you drop, grabbing something for a special someone, and maybe even a few items for yourself, too.
-30-
Still looking for ideas?  Check out our gift guides