The nature of the workplace has changed dramatically since COVID-19 reared its ugly head. Many companies are finally getting workers back into the office. But the years of remote work have caused some employers to embrace a new hybrid work schedule whereby employees split their time between home and the office.
With the idea that the hybrid work environment is here to stay and could represent the future of work, it means that rudimentary set-up you had at your dining room table or working away on the couch with your lap as a desk will need to change. You need a comfortable, ergonomic workspace at home to replicate the look and feel that you get at the remote office. This will help ensure you perform at your best.
If you know someone in this situation, you might be looking to get them a useful gift this holiday season that they can use in their new home office space. We have some great ideas.
A Computer Mouse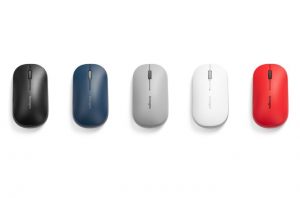 If they are using a laptop exclusively at home while their primary desktop remains at the office, they might be looking for a computer mouse that will allow for more easily navigating web pages and documents than just using the laptop's trackpad. The Kensington SureTrack Dual Wireless Mouse is a good option. It works on a variety of surfaces and can connect via 2.4GHz, Bluetooth 3.0, and Bluetooth 5.0. So, no matter what laptop, Chromebook, or desktop they are using, they'll enjoy a seamless connectivity experience. Available in four cool colours, it's ambidextrous, something lefties (like me!) can appreciate. Along with the three-button design, it boasts AES 128-bit encryption and quiet buttons so clicking away won't disrupt your spouse who's working in the room next door. At $40, it's an affordable gift option.
Desktop Monitor
A lot of people who work from home using their laptop miss the big-screen experience they get at the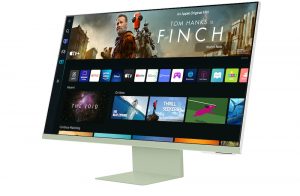 office, particularly if the job requires using split screens and multiple apps and programs at the same time. This is where a larger monitor to connect your laptop to comes in handy. The Samsung Smart Monitor M8 ($850) adds an interesting dimension to the equation since it can do double duty as a smart TV as well. When you aren't using the larger monitor, like during your lunch break. You might want to keep on top of the news or binge an episode of your favourite show. Or take it with you to the kitchen to watch TV while making dinner, or to the kids' room when they have a sleepover and their friends want to watch a movie. It's slim with a nicely sized 32-inch UHD screen and even comes with productivity and video call apps built in. Using Workmode, you can access another computer and Microsoft 365 programs or connect a Samsung mobile device with Samsung DeX for seamlessly working as you switch from one device to the other. Leverage the SlimFit camera for video meetings with the team and use the camera cover to protect your privacy when you're not actively on a video call. With four cool colours, you can find one that will perfectly complement their home office look.
Wireless Charger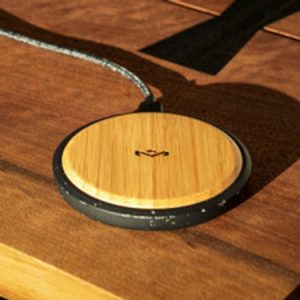 Keeping all your mobile devices powered up while at your desk is important. In a home office, you might have a power bar to plug in a variety of things, from your printer to your computer, monitor, and more. Plug in a wireless charger and make it easy to recharge your smartphone by simply placing it atop the Qi-enabled wireless charging surface. The House of Marley One Drop wireless charger is sleek and it's small so it won't get in the way. But the best part about this $100 accessory for the home office is that it's made of sustainable materials so you can feel good about using it. The sides and base are made from REGRIND silicone, created by
reclaiming and upcycling post-process silicone scraps that would otherwise go to waste, and the charging pad is made from CNC-milled bamboo. This will be a slower charge than direct USB-C, as would be the case with any wireless charging pad. But if you keep your phone on it through the eight-hour workday, you won't need to worry about being tethered to a charging cord once you shut down. You can get right to doing some mindless scrolling through Instagram Reels. Plus, you can use this charging pad to recharge other Qi-enabled devices as well, like true wireless earbuds.
Docking Station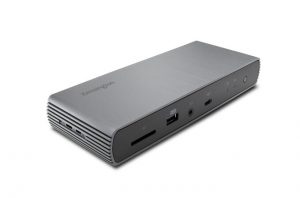 If you're using your MacBook alone, you might be looking for ways to be able to connect multiple devices, like a secondary monitor, keyboard, and more. This is where a docking station comes in. The Kensington SD5780T Thunderbolt 4 Dual Docking Station with 96W Power works with MacBooks as well as Microsoft Surface devices and any others that contain Thunderbolt 4 ports. It supports an 8K monitor or up to two 4K ones along with other USB peripherals like a mouse and keyboard. There are three Thunderbolt 4 ports in all, universally compatible with Thunderbolt 3, USB, and USB-C devices running Windows 10 or later or macOS 11 or later. The dock also has an HDMI 2.1 video port, four USB-A 3.2 Gen 2 ports, a 2.5Gbps Ethernet port, audio combo jack, and UHS-II SD 4.0 card reader. Bottom line: you'll be able to connect everything you need with this single, handy home office device.
VPN Subscription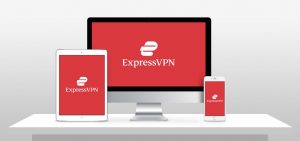 Security is of the utmost importance, especially for hybrid workers who access sensitive data from their home computers. It goes without saying that it's important to have a private and secure Wi-Fi network along with secure passwords for everything, not just your work-related software programs and documents. One gift you can get a hybrid worker is a subscription to a VPN service so they can add another layer of security to the home set-up. I use ExpressVPN on my computer, which works like a charm, allowing me to mask my location and surf the web protected. You can lock in for a one-year subscription for US$6.67/mo. (you will be billed in U.S. funds) which includes a total of 15 months with the three-month free trial; or get them six months for $10/mo. Either way, you're looking at under US$100.
If you're looking for more ideas, check out other tech accessories that can enhance the work-from-home experience, along with ergonomic tech for the office, all of which are perfect for the hybrid work set-up as well.
-30-
Enter our contest for your chance to WIN a tech bundle value $335 from Kensington and Work from Anywhere!