Hearing aids are the kind of tech you need, not just want. Whether you were born hard of hearing, your hearing was impacted due to a condition or extenuating circumstances, or you're simply dealing with diminished hearing due to aging, it's a reality for many. From children to the elderly, so many people deal with hearing challenges.
According to Statistics Canada, 60% of adults have hearing loss of some kind, with 23% suffering from general hearing loss, 22% tinnitus, and 14% both conditions.
It's not surprising, then, that tech companies are looking for ways to innovate the clunky, old hearing aid. What was once an outdated, frankly unattractive piece of gear that stuck out of and around the ear and worked with a cumbersome dial is now a high-fashion, discrete item.
The latest high-tech hearing aids look more like true wireless earbuds than hearing aids. And in fact, most of them function as ones, too. People wearing a high-tech hearing aid nowadays look no different than the Gen-Zers walking about with AirPods or Beats headphones in their ears 24/7. But, most important, wearers can hear better, feel good, and even customize settings more finitely than is possible with traditional hearing aids. Many of the latest products won't break the bank either, especially in comparison to medical-grade hearing aids, which can cost in the thousands.
Plenty upcoming products in this category were revealed at CES 2023 and leading up to the event. Here's a quick look at some of the most exciting ones.
Olive Union Olive Max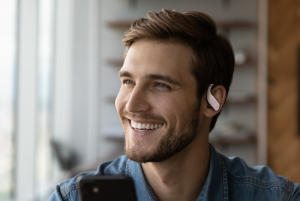 Introduced earlier last year but set for availability by the end of 2022 (they appear to be still on pre-order), the Olive Union Olive Max 2-in-1 true wireless earbuds double as hearing aids. With an MSRP of US$685, they are the second-generation of this product from the company. They now include adaptive hearing that uses AI to adjust to the environment so the wearer can hear better, whether it's in a loud restaurant, while walking on a windy day outside, or in a quiet boardroom. These ones hook around the front of the ear but look more like Bluetooth headsets than hearing aids. They work to both reduce background noise and detect and focus on voices without any distortion. These are FDA Class 2 hearing aids, which are verified for support for those with mild to severe hearing loss. Get up to eight hours of battery life per charge, up to 18 hours with the included charging case. Set up is simple with any iOS or Android device and a quick five-minute hearing test.
Sennheiser Conversation Clear Plus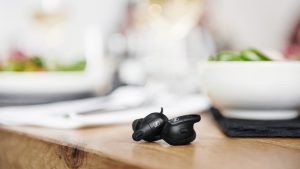 I had the chance to try out the Sennheiser Conversation Clear Plus true wireless earbuds at CES 2023 in Las Vegas earlier this month. While the setting was loud, the fit wasn't perfect for my ears, which impacted the test. Nonetheless, I was able to get an idea of how they work. These earbuds are designed to analyze the level of noise in a room and adjust the sound accordingly to amplify the speaker's voice so the wearer can hear them more clearly. As you move from one setting to another, you can adjust the level of ambient noise that is let in. So, at a busy party, for example, you might want to reduce the ambient noise as much as possible. But once you step outside to chat with friends, you can dial it back up. Get up to nine hours per charge, plus 27 more using the circular charging case. Set for availability in Europe, the equivalent price in Canada would be about $1,200.
Sony CRE-C10 Self-Fitting Hearing Aids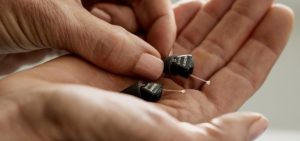 A good indication that a category is on the rise is when Sony adds its hat into the ring, and that is the case for true wireless earbuds that double as hearing aids. Sony introduced the CRE-C10 self-fitting hearing aids, which the company designed in partnership with WS Audiology, a dedicated hearing aid manufacturer. They will run for about US$1,000 and fit directly into the ear canal. But this also means they aren't as detectable as ones that sit on and around the ear. They are FDA registered as medical devices and come with four sleeve sizes to fit various ear sizes comfortably. Use the Sony | Hearing control app to control them, but they also automatically analyze surrounding noise and adjust sound enhancement as needed. With up to 70 hours of listening time per charge, they are among the longest-running on the list, easily getting wearers through a full week of eight-hour work days, weekends, and then some.
HP Hearing Pro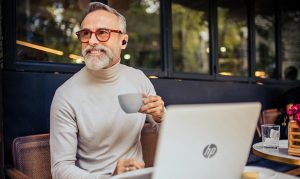 The HP Hearing Pro true wireless earbuds and hearing aids were designed in partnership with Nuheara. Available for pre-order at US$699, these self-fitting OTC hearing aids feature something called Ear ID, which automatically calibrates the sound to your personal hearing needs. They work alongside the HP Hearing app that includes a 10-minute test for measuring your hearing thresholds. With features like active noise cancelling, Bluetooth streaming, and FDA clearance, these are pointed to be a competitor in the market once officially available.
Eargo 7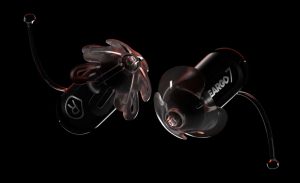 Eargo has been making high-tech hearing aids for years, and these, the seventh-gen models in its line-up, the Eargo 7, are more expensive than others on this list at US$2,950. But for those suffering from hearing loss, they might be worth the price of admission. A Clarity Mode can enhance speech while also reducing noise. Another feature called SoundAdjust+ analyzes the sound in loud environments and chooses for you whether the speech needs to be emphasized or noise reduced so you get a comfortable hearing experience. Running for up to 16 hours per charge, that's enough for two full work days per week. They are IPX7 water resistant so they can be worn in virtually any setting, from a snowstorm to a rainy day or even at the gym. These have received FDA clearance as well as self-fitting hearing aids.
– 30-
more on health tech