Sometimes it seems as if there are as many ways to track a cellphone as there are cellphones.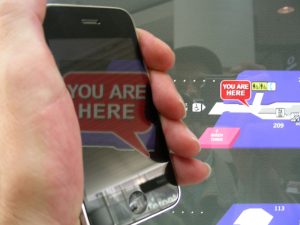 Numerous tracking apps and surveillance software tools are widely available in a vibrant online spyware marketplace that regulators are quickly trying to reign in: available are intelligence-grade packages like Pegasus or Locate X, parenting tools such as mSpy or FindMyKid, and seemingly hundreds more in between.
But potentially even more useful for the tracking of phone users are the very technologies that make cellphone and smartphone roaming possible in the first place.
According to a new investigative report from the University of Toronto's Citizen Lab, unwanted (and unknown) location tracking can be accomplished through security holes in the very fabric of our cellular networks. When we travel (they are mobile devices, after all) the 'hand-off' signals between one cell tower and another, one cell operator and another, expose us and our phones and precisely where we are.
This geolocation disclosure is built into contemporary cellular and Wi-Fi networks that use 3G, 4G and 5G protocols.
It's one way a telecom provider maintains uninterrupted service when you travel into an area covered by another provider (or cellular tower). Connections and connectivity are handed off from one cell site to another in a seamless fashion, and that hand-off must have specific information about who are and where you are in order to work.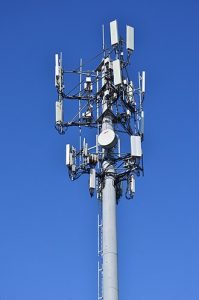 Sometimes those cell sites (and accompanying antennae and electronic communications equipment) are all too obvious; you can spot tall mast-type towers easily enough; other cell sites are seen on top of buildings or other structures. But some cell sites are meant to be unobtrusive and they blend into their surroundings. Contracts between a telecom provider, tower company and the property owner set usage price and parameters for an ever-increasing number of cell sites across the country.
BTW, the Canadian Cell Tower Map allows people to quickly browse through tens of thousands of towers in this country; it's often used in the planning and troubleshooting cellular networks and related applications.
The identifying signals that bounce around all those towers and sites carry individuals' geolocation reference points; that identifying information can be available, says Citizen Lab, to law enforcement and intelligence services and unlawful actors.
"Foreign intelligence and security services, as well as private intelligence firms, often attempt to obtain location information, as do domestic state actors such as law enforcement," states the report from Citizen Lab, where a group of Internet and technology research work as part of the Munk School of Global Affairs and Public Policy at the University of Toronto. "Notably, the methods available to law enforcement and intelligence services are similar to those used by the unlawful actors and enable them to obtain individuals' geolocation information with high degrees of secrecy."
(Adding to the existing vulnerabilities in a telecom network is the known use of Stingrays, or Stingray-like technology': cell-site simulators that work by acting like a legitimate tower and surreptitiously receive the cellphone signals and associated metadata – some can intercept actual communications – of the target phone as well as any others in a designated area.)
The fact that phone connections need to be switched from one network to another, and often many times over, creates various product and service opportunities for telecom partners and vendors; there are many such companies involved in a functioning cellular ecosystem.
In its report, Citizen Lab highlights the IP Exchange, or IPX, kind of an Internet information flea market, where cellular companies exchange, trade or swap data about their customers. "The IPX is used by over 750 mobile networks spanning 195 countries around the world," the report explains. "There are a variety of companies with connections to the IPX which may be willing to be explicitly complicit with, or turn a blind eye to, surveillance actors taking advantage of networking vulnerabilities and one-to-many interconnection points to facilitate geolocation tracking."
Among the recommended courses of action that could help address such privacy and security vulnerabilities, Citizen Lab says much greater accountability and transparency is needed in the industry, along with development of a code of conduct for telecom carriers and/or regulatory protection for customers and users.
# # #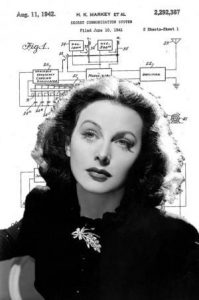 Glamourous Hollywood movie star Hedy Lamarr (b. November 9, 1914; d. 2000) is also known as a technology inventor and a key contributor to mobile device technology.
She holds a U.S. patent for what's known as "frequency hopping", a way to keep telecommunications signals safe and secure as they travel between devices in what she called "a secret communications system". Today, frequency hopping is used in CDMA (code division multiple access), FHSS (frequency hopping spread spectrum), Bluetooth and 802.11 (Wi-Fi) protocols, for example.
She apparently did not receive compensation for her invention; some dispute its significance amid a long history of other telecommunication inventions and discoveries.
# # #
Roadside cameras and telematics data could provide a more complete picture of driver cellphone use, two new studies from the Insurance Institute for Highway Safety suggest.
There's a way to get an even more complete picture of our cellphone use, according to new studies from the Insurance Institute for Highway Safety: telematics data from our cars and our phones matched with roadside camera surveillance footage.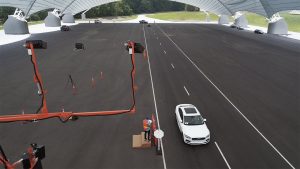 If a driver picks up or manipulates their phone, the report suggests, gyroscopic data and screen orientation information can be read and associated tracking technology would reveal whether a driver was using their cellphone, say, in the moments before they were involved in a crash.
"Telematics data offer a lot more nuanced information than we have now because the information is collected all day long, from a large number of drivers over the entire duration of their drives," said IIHS Senior Researcher Ian Reagan, a lead author of the study.
-30-