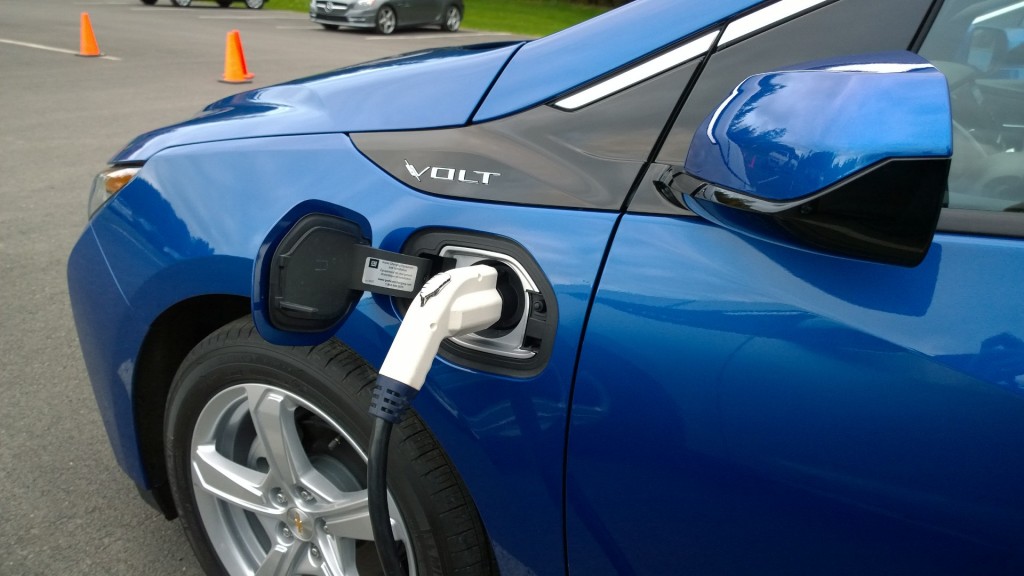 By Gadjo Cardenas Sevilla
The 2016 Chevrolet Volt is an electric hybrid car that uses a plug-in electric motor backed up by a gas engine. It currently straddles the line between pure electric vehicles and gas or diesel-powered vehicles, and is also a showcase of the latest technologies.
The biggest change to the Chevy Volt line released in 2011, the updated Volt has a longer range on its batteries, now uses regular gasoline instead of premium on its back-up engine, and brings new styling and technology including Apple CarPlay integration.
There are also various safety and assistive driving technologies and improved performance plus more seamless shifting between gas engine and EV modes.
Coming to Canada late this year in limited quantities, the new Volt is starting at $40,000 for the base model (without navigation, premium stereo, heated leather seats) and $44,000 for all the options. The Volt is a hybrid EV, and a great example of a car that can be powered by batteries, by a gas engine or by both.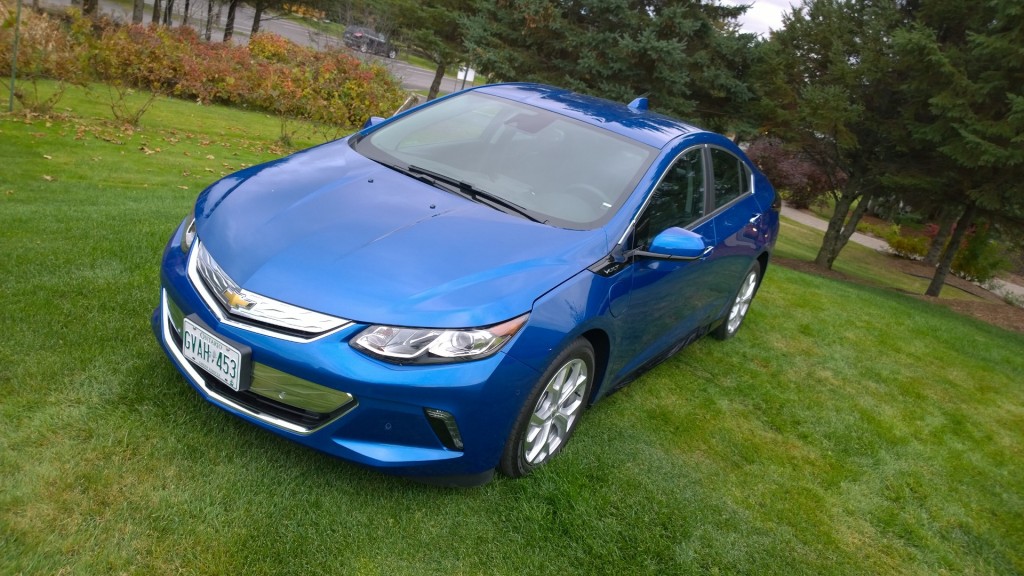 The 2016 Chevy Volt is attempting to dispel various notions related to EV and hybrid electric vehicles. As a segment, EVs have been styled to look different from other vehicles, the styling is quirky, sometimes whimsical and in the case of Toyota's Prius, generally unattractive, but oddly endearing to the people who buy them.
For drivers the 2016 Volt is a feast for the senses. The bright display on the dash as well as the infotainment screed are sized just right and are clear and easy to read. Touch sensitivity is good and receptive and plugging in your iPhone via a USB-connected lightning adaptor will charge your iPhone as well as automatically bring up the CarPlay display. With all the power and connectivity of your iPhone within reach in your dashboard (and accessible by voice via Siri), I can see how they type of included or available infotainment systems will dictate which car marquee or model people will buy in the future.
People already invested in Apple devices will want to use these services (safely) in their cars. Same with Android loyalists who will want Android experiences to transcend their mobile device. Chevrolet says that Android Auto will be made available as an option next year.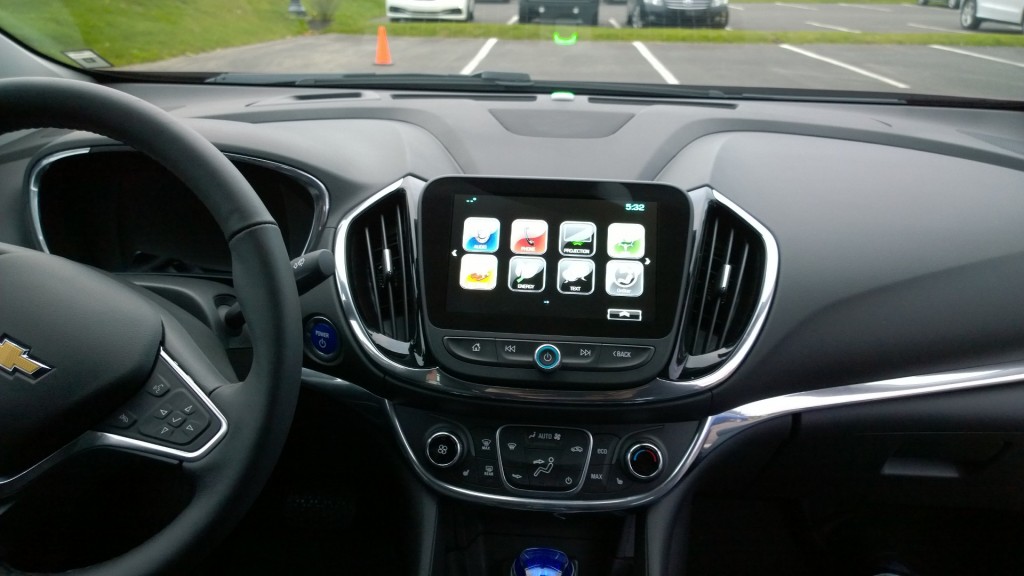 Driving on gas mode is similarly quiet, although the 1.5-liter engine's purr is definitely discernible, it is quite muted.
I found that shifting between EV and gas modes was mostly seamless. After depleting the charge going between 80-130 kph for roughly an hour and a half on mostly highway driving, moving to gas (and seeing the gauge remain steady for longer periods of time) was quite reassuring.
Being able to switch to gas mode when your batteries are depleted is really the reason why a hybrid makes more practical sense than a full-EV (unless your EV has all the range you need and, ideally, some more to spare). The 2016 Volt has a range of 85 kilometers on a fully charged battery, it can recharge with a 120-volt portable cord in approximately 13 hours or with a professionally installed 240-volt charging system in approximately 4.5 hours.
Driving on pure EV mode is whisper quiet and acceleration is effortless although, seeing the battery meter deplete right before your eyes as you drive is something drivers will have to get used to.
The added benefit of having a gas engine to back-up or even work in concert with the EV mode is quite reassuring. Of course, the big consideration for anyone considering a plug-in EV or hybrid EV vehicle is the availability of charging outlets between destinations as well as the amount time required to top up. Living in an apartment or condo with no fixed charging options in garages, makes considering a car like the Chevy Volt difficult, unless you can find a way to charge it in your workplace.
The 2016 Chevy Volt is an important car in a number of ways. It is more affordable than previous and existing hybrid and pure EV models out there, it has a practical mix of features so that you're not fully dependent on the electric motor and it also spearheads the next generation of car infotainment as well as various driver assistive features without costing too much. For drivers, small families and anyone looking to make the transition to a hybrid vehicle, it is certainly worth looking at.