Flowers, chocolate, jewelry – they're all good, and appreciated, gifts for a significant other on Valentine's Day. But times are changing, and in today's world, a chic yet high-tech purse or gorgeous smartwatch or can be considered more thoughtful than a dozen roses or yet another pair of cufflinks.
Whether you're looking for something for the special man or woman in your life, here are some great gift options that are both high-tech and uber-stylish.
Gifts for Men
Belkin ScreenForce UltraCurve Apple Watch Series Screen Protector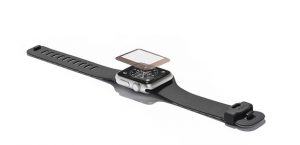 Help him protect the style of his new Apple Watch with this screen protector for the Apple Watch Series 3, Series 2, and Series 1 smartwatches. Made from Accessory Glass 2 by Corning, it further protects the watch's screen from scratches and drops, and includes a smudge-resistant coating so you don't get fingerprints all over the screen. About $45.
Jack Spade Wood iPhone Case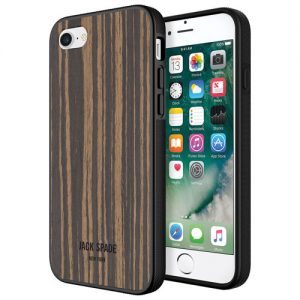 Men appreciate making fashion statements with their cell phone cases just as much as women do. And the Jack Spade line is tailored specifically for the fashionable man. This particular case, one of many in the line, employs a wood grain finish, and a slim profile so he can still easily slide his phone into his shirt or pants pocket while it's fully protected in the stylish case. Versatile, it will go just as well with jeans and a blazer as it would with a three-piece suit. $70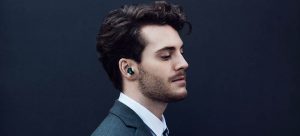 Urbanista Tokyo "True Wireless" Earbuds
He might already own a favourite pair of headphones, and maybe even earbuds. But when it comes to the ultimate in fashion, "true wireless" earbuds fit the bill. Not only are they stylish, but they're also convenient. Place one bud in each ear, and hold a conversation without worry about cords hanging down, or a band over your head or behind your neck. The Tokyos are super-sleek, and functional, too. As soon as you take one bud out of its charging case and place it in your ear, it will automatically pick up an incoming call so you can leave your phone in your pocket. They operate for up to three hours per charge, and the case charges them for another three to keep you going for a full day. $179
Gifts for Women
Dyson Supersonic Hair Dryer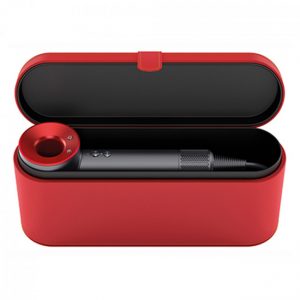 Yes, this device is stylish in and of itself. But most importantly, it can help the woman in your life stay stylish by beautifully drying her hair. The sleek unit is powered by Dyson's digital motor V9, and includes features like intelligent heat control, a controlled and focused jet of air for precise drying, a diffuser, and four heat settings. They come in fuchsia/iron or white/silver, $500. Plus, for Valentine's Day, you'll get a free red presentation box so your lady can open it up just like a piece of jewelry.
Kate Spade New York Liquid Glitter iPhone Case
You can never have too many phone cases. Especially considering that, from a fashion perspective, your phone can be part of your outfit. When it comes to designer cases for the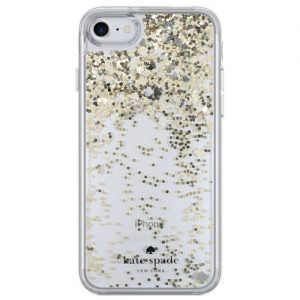 ladies, Kate Spade is top of mind. This particular one would go great on the device to accompany a dressy outfit for a night out (Valentine's Day dinner, perhaps?) But would be equally fitting for daily use at the office. Gold glitter is housed within the durable hard plastic shell, which also has a shock-resistant bumper so that it serves the intended functional purpose along with looking great. $70
Misfit Ray Activity Tracker
Maybe she already has a pretty feature-rich smartwatch or tracker, but could use something to wear during off times, like on the weekends, or while on vacation. This tracker is a simple band that tracks the basics – steps, distance, calories, and sleep – and provides vibration alerts for smartphone notifications, along with movement reminders and alarms. It's swimproof, so you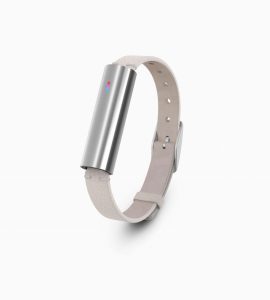 can confidently wear it at the beach or in the pool at a resort, where you might feel more comfortable leaving an expensive Fitbit or Apple Watch at home. It runs on a coin cell battery that lasts for up to four months. A smart button can also be used to control smart devices in the home. At about $130, it's an affordable secondary tracker option that comes in a variety of chic colour combinations to suit her individual style, like rose, gold, stainless, forest green, and lilac.
Related: