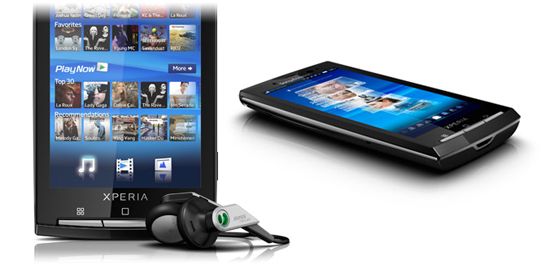 Let's be honest for a second. The User Interface on the Android isn't what you would describe as being "WOW!" It's no iPhone that's for sure.
So when there was a leak of what appeared to be a new user interface codenamed "Rachael" that Sony Ericsson was working on, it got everyone who caught a glimpse of it excited. This amazingly designed UI sits on top of the Android frameworks, so all those Android apps in the marketplace would still work, while replacing the kludgy stock interface we've all loved to hate.
Despite plans to let the Sony Ericsson Xperia X10  loose in Asia and Europe, this gem of an Android had no announced plans to grace the North American shores. That is until Rogers negotiated rights to launch the Xperia X10 exclusively in Canada. While there is no formal release date, we can safely predict it to fall within the first quarter of this year. Expect pricing and plans from Rogers in the weeks leading up to a release.
As part of its proprietary User Experience, the X10 ships with two exclusive applications that we found a complete game changer for the Android space. TimeScape™ is a sort of central communication hub that unifies all ongoing messaging with each of your contacts whether it's via Facebook messages, Texts, E-mail or even Twitter. MediaScape™ on the other hand is a media aggregator that pulls content stored both within your phone or those uploaded to media sharing networks such as YouTube™. The same application also handles playback of all the phone's videos, music and photos. The difference a well-designed stock media player is phenomenal. Once you've seen the X10's media experience in-action, it's hard to imagine what Google and the Open Handset Alliance was thinking when they decided to ship initial Android devices out of factories without media player.
If for nothing else, these two custom applications that ships with the device brings re-introduces the heavenly eye-candy that's been lacking on Android devices till now. The Xperia X10 in all likelihood appears to be a true competitor for the iPhone, quite possibly outshining the Motorola Milestone's (The Droid) pending release on Telus. As for bragging rights, it will be Canada that ushers in this game changer to North America. Although one of the four big American telcos can't be too far behind.
For those of you new to the Sony Ericsson Xperia X10, we've compiled a list of User Interface walkthrough videos. I'm sure you'll see why there's so much hype about this particular phone, and more importantly the Rachael UI, after all.
Video Guides