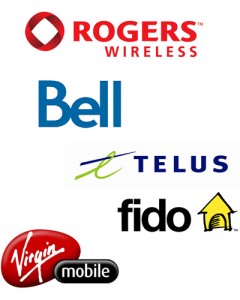 The dreaded cell phone contract. There's a bitter irony in that it binds the carriers to their customers, and yet its terms are usually the flashpoint for the endless derision the latter aims at the former.
Number portability helped marry customers to their cherished mobile numbers a few years back, but being hitched to a carrier for years seems to be anything but marital bliss. It's no surprise from the carriers, given that they only start to make money from each customer after 18 months, on average. Under contracts, the cost of phones are heavily subsidized. That's why you see $100 minimum termination fees, or $20 for each month left on the contract's term. You can easily run up a bill of a couple hundred dollars to literally buy your cellular freedom.
WIND Mobile launched only a few months ago and declared that contracts were not part of its business plan. With a network that could span the country, WIND's entry into the wireless landscape might have had more of an impact on the state of contracts in the business.
But all is not lost.
You don't have to shell out the cash to opt out of a contract if you don't want to. There are ways to get out without paying a dime — so long as you can find someone willing to take the rest of it off your hands. Cell phone contracts are the same as car leases, meaning you can transfer them to anyone willing to take the rest of the term off your hands. Bell charges $20 for ownership transfer, Telus charges $25, and the others are free. So, while it's not really free in all cases, it might be possible to get the transfer fee waived if you ask nicely.
Should someone want to take over a contract, the process can be done over the phone with the carrier in as little as 15 minutes (or longer depending on red tape). It doesn't matter where the other person is located in the country, either. These three websites help connect you with people looking to pick up what you want to leave behind.

A popular online service where you can post the carrier, contract terms, plan and even the handset on CellClients for others to respond to should they want to take over. If someone does respond, then the process can be done over the phone with the carrier in as little as 15 minutes, or longer depending on bureaucratic wrangling. The beauty of all this is that you don't need to know the other person at all. If you're in Halifax, the other person could be in Vancouver, and it would be no problem. You will have to open an account and pay $19.90 to post the ad on CellClients, but they will refund your money if no one bites on what you're selling after 30 days. Read the FAQ on their site and you'll see everything explained.

With a flashier interface and a few more options, CellSwapper works in very much the same way as the others, though it does have a myriad of listings. Despite being based in the U.S., including an FAQ section that is pretty much all American, some of the basics apply to both and the site does have a separate exclusive Canadian presence that you can make use of. The main thing for you is that you can browse to see what's available, and if you want, post what it is you're looking for. The cost is $24.95 U.S. for a "Showcase Swapper" posting, which goes on CellSwapper's home page. Or you could pay $18.95 U.S. for a regular posting. One thing to note here is that they make you send over the SIM card along with the phone.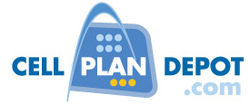 Also based in the U.S., Cell Plan Depot has plenty of Canadian listings to look through as well. Registering and posting an ad is free, but only for up to 14 days. It's the only site that includes geo-mapping, so you can see where the ads originated from in the country. That helps in cases where the carrier is limited to certain provinces and territories. Sign up for one of their Gold ($19.99) or Diamond ($24.99) membership packages and they give you messaging, live chatting and photo slideshows to spice up your posting.
Some extra advice that you might want to consider when it comes to your contract:
1. If a carrier takes away any part of your monthly plan (texting, voicemail, etc.) for no discernible reason, then you may have grounds to get it terminated.
2. You might be able to make a few bucks selling your phone, which might help offset the cost of buying a new one without a contract. Problem is, only a few select smartphone have any good resale value.
3. Moving to another country where Canadian carriers naturally have no presence should be enough to entice your carrier to cancel your contract. Call them and find out.
4. It's understandable that your carrier annoys you at various times, but if you're ready to give them an earful, do it politely. A little diplomacy can go a long way to tailoring your plan or contract a bit more to your liking.