Apple's launch of the in-app iAd framework would no doubt be a game changer for the mobile advertising industry. In its inspired attempt at merging TV-style ad experiences with the interactivity of the web, Apple has set the bar very high for a mobile advertising industry that is still in its infancy.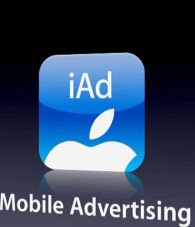 The iAd, part of Apple's iPhone OS 4.0, will permit 3d-party ads to appear in apps made available in the iPhone OS App store. It is expected to be available for the iPhone and iPod Touch this summer, and for the iPad in the fall.
The new ad creative demonstrated by Apple CEO Steve Jobs is in stark contrast to the standardized formats for mobile by the Interactive Advertising Bureau (IAB). Similarly, the HTML5-based ad experiences Apple featured aren't likely to be priced using a generic CPM (Cost per thousand impressions) measurement model that has long been the default measurement mechanism inherited from the Web.
Instead, Apple is clearly on a unique path towards establishing a CPA (Cost per Action) model that is mutually beneficial for both publishers and advertisers alike.
Many industry leaders have long recognized a growing disconnect between IAB's web-inspired advertising specifications and the inherently unique experience users expect within the mobile environment. In disassociating mobile from the generic model of the web, Apple has expanded the reach of mobile advertising to include traditional Television marketing budgets which happens to be the 800-pound gorilla even Google has yet to reach out to.
Apple's control over the iPhone, the leading Smartphone platform, affords Apple tremendous leverage over mobile developers and would be a disruptive force when it comes to changing existing measurement and creative standards for mobile advertising.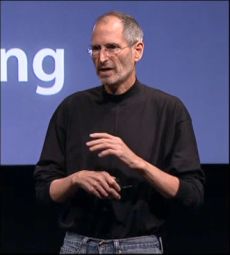 Without granular targeting capabilities, Apple is still only a direct competitor to established mainstream players such as AdMob and Millennial Media who offer largely blind advertising networks. Therefore despite iAd's entry, targeted ad delivery on mobile would still elude advertisers beyond the basic device and application-based targeting.
At Addictive Mobility, on the other hand, our AMo Network leverages the digital social-graph expanding into the domain of mobile applications through services such as Facebook Connect and Twitter, to analyze the behavioral characteristics of individuals and provide contextually relevant advertising.
Utilizing the flexible technology foundation of our AMo Network, we are able to embrace emerging measurement standards such as CPA and explore exciting new ad unit and strategies. With the core of most our products consisting of next-generation HTML5 technologies, we are able to seamlessly transition into the high-impact interactive advertising experiences introduced on the iAd platform.
The AMo Network is also able to reach beyond just the iPhone where iAd is restricted; and is capable of surgically targeting and delivering both traditional mobile banners and HTML5 rich-media advertising within a single campaign across all major Smartphone platforms.