No, no surprises really, the Netflix streaming video service is here.
As WhatsYourTech.ca blogger Ted Kritsonis has aptly noted, the launch was expected for some time now.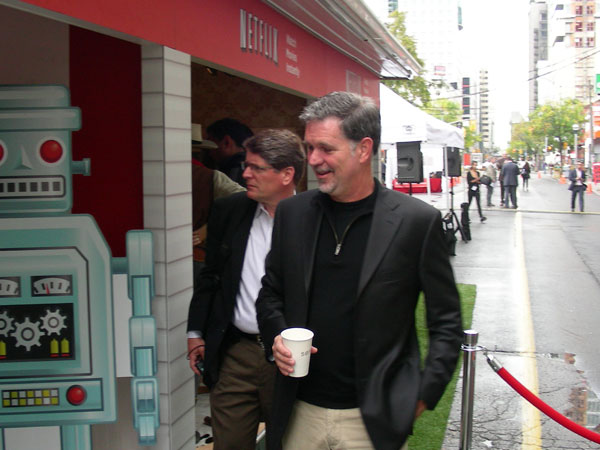 But still, I had the chance to drop by for the official press launch, so why not?
It turned out to be a much bigger deal – a major overnight set-up in the rainy streets of downtown Toronto – and a longer wait than I expected. Well, I was there too early…
So Ted's got the news, which is good, cuz I had to leave before things formally got started.
But you'll find a few pix from the elaborate event, and a few extra notes on the launch, if only cuz they went to so much effort to do it!
Just click on an image below, the full size picture and caption will pop up in a new window.
I've been to tons of these things, but I still sometimes shake my head at all the work they take (and to be honest, I sometimes chuckle at the unintended consequences they bring).
There will be other streaming video service launches in Canada; if the next one is anything like this, I will be there, too!
submitted by Lee Rickwood