More WhatsYourTech.ca iPad coverage
By Gadjo Cardenas Sevilla
Oh, it's on.
HP, RIM, Samsung, LG, Toshiba and Motorola have all placed their tablet cards on the table  these past weeks by revealing their iPad killers and Apple has countered, with the iPad 2.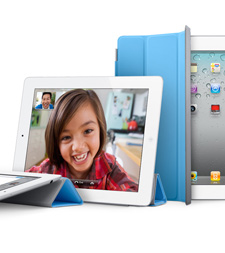 33% thinner, with nine times the graphics power and twice the processor cores, the iPad 2  was unveiled today by no other than Apple CEO Steve Jobs. Taking the stage to the surging sound of applause form invited journalists happy to see Apple's CEO, Jobs didn't waste any time in shooting down competitor's attempts at creating rival tablets.
"With more than 15 million iPads sold, iPad has defined an entirely new category of mobile devices," said Jobs. "While others have been scrambling to copy the first generation iPad, we're launching iPad 2, which moves the bar far ahead of the competition and will likely cause them to go back to the drawing boards yet again."
Fast dual-core processors, HDMI out capabilities, fast gaming graphics have been the hallmark specs of iPad competitors like Motorola's Android powered Xoom and Samsung's Galaxy Tab 10.1 but the iPad 2 has these features too, and the thousands of apps and even the thinnest profile of all and is by far the lightest 10-inch tablet.
The iPad 2's list of spec revisions is iterative rather than revolutionary but it seems to be enough to make the competition less attractive.
The thinner, faster, sexier and more useful argument is a solid one which Apple has perfected through the years but nowhere as impressive as the iPad 2's best feature, its price.
iPad 2's price is exactly the same as iPad 1.Despite being faster and with a host of new features, the iPad 2 still starts at US $499.
iPad 2 still comes in Wi-Fi and Wi-Fi plus 3G (and CDMA) variants and it will still see distribution globally through Apple's armada of retail stores and their online system. iPad 2's will be everywhere by April while the competing tablets will be just coming out the gate and see limited availability, not to mention their higher price points. In order to really compete, many of these US$700 tablets need to consider adding value with bundles or lowering their prices.
Other things that remain the same with the iPad 2 are the screen size and resolution,the storage capacity of 16GB, 32GB and 64GB. Apple did introduce a number of accessories including some magnetic Smart Cases, a new HDMI-out port for pushing video to larger screens as well as iPad specific versions of FaceTime, GarageBand and iMovie as well as iOS 4.3 which will ship on March 11.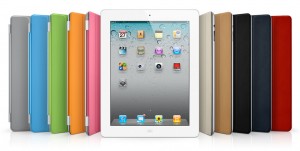 Canadians will get to order the iPad 2 on March 25th, after initial US orders are filled. Oh, and they have a white iPad 2 as well. So, WhatsYourTech? Are you getting the faster, slimmer and more capable iPad 2 when it comes to Canada?
More WhatsYourTech.ca iPad coverage
More WhatsYourTech.ca Apple coverage