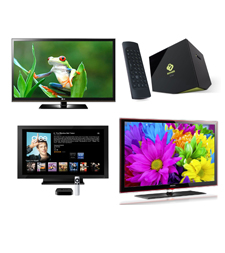 The television is one of the smartest appliances in today's home, surrounded by devices that want its attention: computers, apps, websites, routers, media players, Blu-Ray players, phones (yes "phones"), USB sticks, and gaming consoles. The result is a multitude of options for building your own home theatre.
The articles and galleries that follow are a guide to building a complete and  connected home theatre experience. Click on the links or images below to go to the articles.
A good HDTV is the key ingredient to a great home theatre experience. Video game consoles, set-top boxes and Blu-Ray players and even PCs and tablets now interface with HDTVs.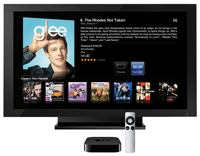 Get the most from your digital media
You don't have to watch TV the traditional way if you don't want to, especially now that there are a number of products available that bring a connected experience to your living room.
You've got an HDTV, it's connected to the Web, your family and friends have gathered – but maybe there's still something missing. Here are a few apps and accessories to complete the experience.