By Hessie Jones
In my day-to-day work, I connect with many small and medium businesses. While they understand the need to be in the digital space, many have understandable concerns when it comes to incorporating digital and social media in their own businesses. Here's what they say:
"My main goal is to get new business. I don't have time to spend online when my focus is prospecting."
"Time is money. Social media can be a time suck, right?"
"There are a lot of good tools out there but they can be expensive for small businesses. I need to justify this expense for my business."
Let it be said that web is full of amazing resources, and new ones are emerging everyday. While this can be overwhelming, I do believe that being online is worthwhile for your business:
It helps you identify prospects.
It helps you drive increased visibility.
It helps drive efficiency at the same time you are nurturing prospects.
It allows you access to resources that are affordable and will not pinch your budget.
It allows you to analytics to validate the results of your efforts.
Social media is vital to building online presence. The more you engage in social channels, the more you will own the top ranked content specific to your brand. Own the first page of Google and you're well on your way to establishing your brand in the keywords that define your business.
However social media is only part of the picture. Many available tools extend beyond social media into areas such as crowd-sourcing, advertising, and videos – I'll deal with these in this post.
A great place to explore to learn about online resources is Enterprise Toronto's Small Business Forum – where I gained valuable information for this story.
Affordable creative development through Crowdsourcing
You don't necessarily need an in-house designer or webmaster to develop a decent website. The emergence of "Crowdsourcing", which involves assigning a task to an entire community has angered premium creative services who believe it has devalued the industry. Despite this, many have found this to be a viable alternative to get logo design, website design, collateral etc . at a very affordable rate.
99Designs.ca is a Canadian "design marketplace" that can be used to source designs for logos, business cards, products – even WordPress websites. It allows you to get a design by launching a contest. You create the brief, start the contest and choose the best design for a fraction of the cost of a top creative house. To learn more, you can see many sample designs on their site or check out their Youtube channel.
Threadless.com built its success on crowdsourcing by allowing its community to be the creators of T-shirt designs. The same community vote for best designs, and Threadless creates the product based on results. A collaborative environment is fostered to allow designers to advise each other and ultimately push the limits on creativity.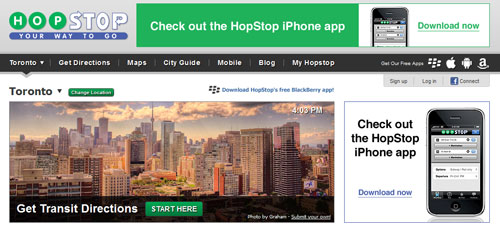 Getting your feet wet with online advertising
Bit by bit, online advertising is gaining importance relative to conventional advertising channels. Here are three ways to get your feet wet:
Google Adwords offers free credits to non-profits through its AdWords program, and also runs special promotions for new AdWords customers. Adwords is used for PPC (Pay Per Click) campaigns that allow you to optimize performance based on key words that are driving the most volume to your properties. You only pay for traffic that gets to your page.
Facebook  made a splash last week when it announced a plan to offer $10 million in free advertising to small businesses starting in January 2012. This will allow SMBs to test the waters of social media advertising. It's important to testing self-serve ads on Facebook and determine what combination of copy and images will drive the most traffic.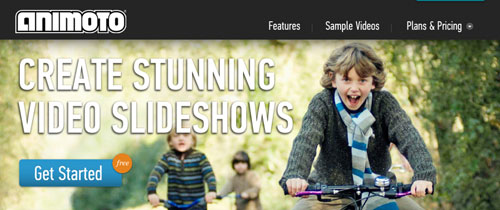 Brand your business with online videos
Video development is a great way to creatively describe your business through audio and images. And, since Youtube  is the second largest search engine, you know that this medium gets strong search visibility.
You don't need expensive video development houses to make this work. You can also easily do it yourself. Some free tools out there: Animoto helps you create some cool vidoes using your own images, music, and video clips and get some pretty amazing results.
Also try Jing  to make some simple screencasts from photos. You can also upload some of your own original text if you want to be more creative. Another cool video editing site: Jaycut, a property of RIM, allows you to do all your editing on your browser without downloading.
The net of all this: Establishing your small business online is hard work but a little elbow grease goes a long way. Eventually, there will be a tipping point where the effort will have been worth it!