By Lee Rickwood
The world's largest gadget show is a multi-screen, multi-platform event of its own.
And it's where the industry plans its next moves.
20,000 new consumer technology products launch each year at the giant Consumer Electronics trade show and conference in Vegas which opens this week.
Chances are the show's producers are using one or more of them.
There are live streams from the show, TV coverage galore, and press reports posted to dozens of media outlets.
Including this one.
WhatsYourTech.ca contributing editors Ted Kritsonis and Gadjo Sevilla are there, and they'll be reporting back with individual and collaborative perspectives from CES with exclusive reports posted here.
We'll look at the show as a whole, and take particular interest in Canadian developments from companies large and small, such as RIM, Morega, ViXS, Mobovivo, SurfEasy, Elliptic and more.
Even before the doors opened to an expected largest ever crowd (more than 120,000 are expected), much was known about the main features and functions of the event, if not the actual tech specs:
TVs are going to be smarter.
Finally, you'll be able to shout at your TV, and it will respond. It will remember your favourite shows, actors and movies. It will bring you and your network of friends together in real time, on the same screen. It may even learn how to turn down the volume of commercials on TV.
Tech gadgets are going to be more connected.
Smartphones will have high speed I.O. ports; gaming consoles will connect to satellite dishes. HDMI, Bluetooth, wired or wireless, people and the gadgets they use will be more connected than ever before.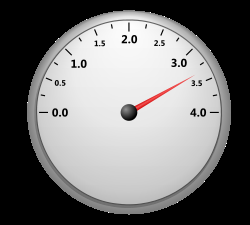 Data transfer is going to get faster.
4 or 5G LTE, Gigabit Wi-Max, you name it, the need for speed just can't seem to be satisfied. Movie downloads, data transfers, cloud computing and more will continue to push the boundaries for faster throughput, greater bandwidth, smaller caps for mobile and online devices.
We'll be looking at the future in new ways.
Either because of the continued push to 3D, and its adoption on smartphones, gaming consoles, home entertainment systems and cinema screens– or because of the new screen fabrication techniques and display technologies coming out, from AMOLED to OLED to flexible bendable touch screens, things will look very different very soon.
There will be new gadgets for the masses and new tools for the suppliers and providers.
The ability of content producers, gadget makers and media distributors to monetize their efforts will increase in lock step with the new ways they have to distribute and sell their goods.
New mobile marketing, social branding, data mining, geo-tracking, direct marketing and addressable advertising techniques will enable the sellers to reach the buyers in many new ways, ways that are also smarter, faster and seen in a whole new dimension.
So, CES is as much about the provider as it is the consumer, and it has as much to offer the high tech industry in specific as it does the consumer marketplace in general.
One case in point is the much anticipated launch of a new professional industry association for mobile application developers.
Knowing how important apps have become in adding utility and engagement to the online and mobile tech industry, it's long been a concern why the application community does not have a unified voice, a broadly documented mission or mandate, or even a single point of contact for consumer concerns about operation, privacy and security the apps they create.
So the new association will promote mobile developer interests, collaboration and education, with the launch of a collaborative network, online database, product testing facilities and certification programs.
Industry representatives seeking to launch this new association say there is great developer interest in privacy as well as IP policies related to patents and copyrights.
One might add that there is great consumer interest in privacy and IP policy, too, and that the new association should institute mechanisms that quantify and comment how new applications for mobile and online technology either threaten or help secure personal privacy and security.
As the Consumer Electronics Show continue this week in Las Vegas, stay tuned for more reports, commentary and tech perspective from the WhatsYourTech.ca team.
-30-