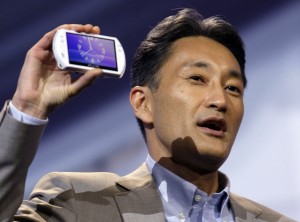 By Gadjo Cardenas Sevilla
New leadership. It is the biggest indicator that a troubled company is committed to fix things.  Sony has gone to Kazuo Hirai to help steer the course.
Replacing Sir Howard Stringer as CEO, former PlayStation head Hirai has his work cut out for him.
The electronics giant is facing its fourth consecutive annual loss, and stock value has plummeted by more than 50% since Stringer became the company's first non-Japanese CEO in 2005.
Sony has been hampered by poor TV sales, a surging yen and production slowdowns resulting from  flooding in Thailand and the earthquake in Japan.
The company  yesterday reported a net loss of 159 billion yen ($2.1 billion) for the October-December quarter and more than doubled its projected loss for the full fiscal year. All this while Sony faces increasing competition from Sharp, Samsung, LG, Toshiba and newcomers like Vizio who all offer compelling products at lower price points.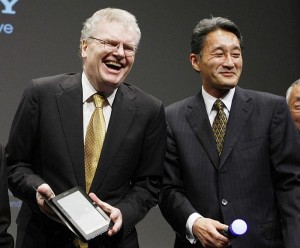 "The path we must take is clear," Hirai said in a statement. "To drive the growth of our core electronics businesses – primarily digital imaging, smart mobile and game; to turn around the television business; and to accelerate the innovation that enables us to create new business domains."
"The foundations are now firmly in place for the new management team and me to fully leverage Sony's diverse electronics product portfolio," he added," in conjunction with our rich entertainment assets and growing array of networked services, to engage with our customers around the world in new and exciting ways."
There have been a lot of changes at Sony. They recently broke off with Ericsson for their handset venture and now Sony branded Android handsets are expected to come to market.
Sony bought out  its handset partner Ericsson and ended the partnership late last year. Sony hopes that it can now react faster to market trends and competition in mobile.
Hirai's first order of business is to review Sony's more than 2,000 products, and discard those lines that are uncompetitive.
Hirai officially becomes President and  CEO in April. Stringer, will stay on as chairman of the board.