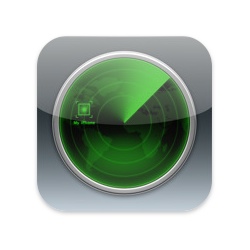 By Ted Kritsonis
Apple's Find My iPhone is one of those lifesaving apps for your iPhone that you hope you never have to use, but in the chance you do, you hope it pulls off miracles. In what was a very personal story for me, I recount how I was able to help track down the thief who stole a friend's iPhone this past New Years Eve.
Disclaimer: The names of the people involved have been changed for the sake of anonymity, but the events described herein are completely and utterly true.
To set the stage here, a dear friend of mine, Gina and her husband, were hosting a dinner party for 10 guests in total (myself included) on New Years Eve at their home in Toronto. Among the guests was a man whom I will call Donnie. Donnie was a friend of one of Gina's girlfriends, Maria, and he was meeting everyone for the first time.
The night went swimmingly well. Dinner was served, drinks were flowing safely, conversations carried on and smiles were evident all around. Long after we all toasted to the New Year at the midnight hour, the clock read 3:31am, and Gina's friend, Maria, along with her three guests, Donnie, Maggie and Darrin, were ready to head home.
But as the goodbyes began, Gina noticed something. Her iPhone wasn't where she had last left it. She asked if anyone had seen it, but no one remembered. Everyone looked around their personal space to see if perhaps it was under a table, a tablecloth or some other obstruction. Still no sign of it. "Can someone just call it then?" Gina asked.
All calls made to her iPhone went straight to voice mail. Strange, she thought, since she never turns her phone off and battery life was aplenty. Could it have fallen in the snow outside? Could it have somehow dropped to the ground somewhere hard enough to turn off?
At this point, I opted to go to iCloud.com on her laptop and use the Find My iPhone feature to track her phone's exact location. When Gina first got her iPhone, it was the first thing I set up, just in case she ever misplaced it. Oddly, the app noted her phone was "Offline", meaning that it was definitely turned off. Bizarre, Gina thought, because she distinctly remembers leaving her phone on the dining table prior to removing plates and cutlery from the table with other guests.
Gina's house had now become one teeming with guests acting as a search party. All of us were now looking under every nook and cranny — inside and outside — in search of this elusive iPhone. At one point, Donnie looked at Gina and said, "I know what you're going through. I lost my iPhone last night too."
At the time, no one viewed it as anything more than a soothing comment meant to maintain Gina's resolve, but there was something else that seeped out of his words — motive. If the phone couldn't be found in some inanimate hiding spot, then could it be that one of the guests actually had it? If so, and it was meant as a joke, almost two hours had expired and no one was in a laughing mood. After a brief private conversation between Gina, myself and another guest, she outwardly asked anyone — whomever it may be — "If you have the phone, please give it back. We've looked everywhere, and a phone doesn't just disappear. My life is on that phone, and I can't afford to lose it."
No one admitted culpability, but I insisted that everyone empty their pockets and be patted down to rule out the possibility that anyone was carrying it on his or her person. Still no sign of the phone. Tensions were slowly rising, and at one point, Maria flatly accused Donnie of taking the phone because of two factors: there was a 10-minute period where his whereabouts were unaccounted for and he had motive.
He denied any wrongdoing and wondered why he was being singled out. But as we all agreed, a phone doesn't just disappear into thin air. When you go as far as looking through vents with a flashlight, and even making sure that it didn't somehow end up in a toilet or a thin veil of snow, you get the feeling that foul play might be involved.
The time now was 6:30am and exhaustion was beginning to set in. Gina had decided that she would call the police, while Maria and her three guests were ready to go. Donnie had already been asleep for an hour at this point. They got their jackets, slowly made their way to the front door, said their goodbyes to us all and went on their way.
Another guest, Carlos, watched to see if Donnie, Darrin or Maggie loitered around Maria's car to see if perhaps the phone was planted outside. Nope, all appeared normal. After getting out of the washroom, I decided to try iCloud one more time before Gina called the police.
Suddenly, the phone was on and active with a green dot planted straight on Gina's home address. I set the remote alarm to go off to give us an audible indicator, but there was nothing. When I got back to the computer, I realized that the green dot I saw was the phone's location 17 minutes prior to when I logged in, so after refreshing the page, the phone was now downtown in what appeared to be a condo building. Gina placed a call to Darrin, who confirmed their location and that they had indeed dropped off Donnie at said location downtown only minutes ago, though they also knew it wasn't where he actually lived.
At this point, the phone's location was heading in the opposite direction of their car. But it also seemed like he was moving on foot, rather than in a vehicle. The green dot then stopped at one particular spot near a car dealership. Could Donnie have tossed the phone out because of the remote alarm, which can't be turned off? Is he in that vicinity doing something else?
After Maria, Darrin and Maggie went to the location to investigate, they found nothing. But it was still dark outside, so at 8am, Gina, Carlos and myself ventured to the same location to look for ourselves. Carlos even managed to climb a ladder onto the roof of the dealership to see if it was somehow up there. The remote alarm was turned on and off because Find My iPhone can't search for a new location while the alarm is on. The location was unchanged, and despite the alarm being on, nothing could be heard. Peering into garbage bins, sewer grates, under vehicles and in flower beds, there was still no sign of the phone. Dejected, Gina finally called the police.
Not long after returning to her home, two uniformed officers arrived, took the statement and told us that a detective would be following up. At this point, Gina's husband, who had gone to sleep before she even realized her phone was missing, was brought up to speed. Tracking now showed the phone in the same spot but the dot had now turned grey. That meant Find My iPhone was having trouble getting a fix on the phone's location. Could the repeated remote alarms have killed the battery.
I spoke to the detective when he called and gave him the locations the app had found. The evidence against Donnie was compelling but still circumstantial. He needed to be placed with the phone. The police had his home and work address, as well as his full name and photo. He wasn't going to hide very easily, but if he discarded the phone, he could get away scot-free.
The detective suggested that Gina email Donnie directly and tell him that the tracking made it clear he had the phone from her home all the way to a downtown location, and that further tracking would likely catch him red-handed. He was to either give her phone back and have no charges laid against him, or he could deal with the police, who would be coming after him with charges.
In not one, but three responses, Donnie confessed to the crime. He apologized profusely, saying it was an "honest mistake" and that he "meant to give it back but couldn't find the right time in front of everyone". But more importantly, he pleaded to not have the cops involved. He agreed to surrender the phone at the front desk of a downtown Toronto hotel the following day, wherein he wouldn't have to show his face, along with Gina's word that she wouldn't pursue prosecution.
Gina's husband called the hotel, confirmed the phone's receipt and picked it up himself. The phone was in great condition, though the SIM card had been removed. All data on the phone was still intact, meaning it had never been wiped clean with a factory restore. All was well, and the lesson Gina learned is that syncing with iTunes more often is a necessity to keeping data in order.
A call to her wireless carrier also revealed that Donnie had actually made calls using her SIM card, adding even more evidence to his theft. But she had her iPhone back and everyone was safe, which was the important thing.
While not a perfect app, Find My iPhone proved incredibly useful in this case because it was the difference between guessing and knowing. What many of you might not know is that Find My iPhone is free to use, but is turned off by default. Go to iCloud on your iPhone's Settings and slide it to ON. To test it, go to iCloud.com and type in your Apple ID and password. Play around with it, so you know how to use it, just in case.
If you have an iPhone that isn't running on iOS 5.0, just download Find My iPhone for free from the App Store.
This particular story is one I will never forget, and I still find it amazing that I was able to use technology to help find another piece of technology. With the important and personal data stored on smartphones, tracking should almost become a mandatory feature for all of them, regardless of make or model.
That way, maybe the Donnies of this world will think twice before stealing a phone.