I'm thrilled to announce that Community MicroSkills Development Centre is honouring Canadian Women in Communications (CWC) and its Wired Woman Mentorship Program with its MicroSkills Partnership Excellence Award. MicroSkills, a multi-cultural,non-profit, community-based organization committed to assisting the unemployed,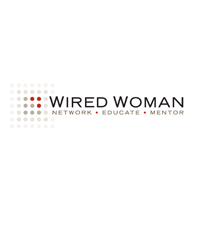 is recognizing Wired Woman members for their dedication to mentoring women in its Information Technology programs and sustainable results.  The Award will be presented at the MicroSkills AGM today on June 26.
"This award recognizes  the dedication of  Wired Woman in providing  high quality, culturally sensitive mentoring services to immigrant women in our MicroSkills Information Technology programs," announced Kay Blair, Executive Director, Microskills. "Through your efforts, women have developed the knowledge and skills to build professional networks and conduct effective job search strategies within Canadian workplace culture."
Having worked with  the members at  Wired Woman Society and seen this program evolve, I know how much this praise and recognition means. It's a pleasure to share this news with them.
As some of you may know ,CWC and Wired Woman Society  joined forces last year , with CWC welcoming all Wired Woman members into its organization and taking stewardship of the successful Wired Woman Mentorship Program.
I was eager to see this amazing program survive and thrive and it has, with a successful modified version running this past year. Our genuine and long-standing partnership with MicroSkills allows us to provide mentoring relationships for newcomers to Canada and/or for women of diversity who are in transition to careers related to IT.
The majority of  mentees in the program are recent immigrants to Canada. They come from all over the world: Libya, China, Thailand, India, Nigeria, Turkey, Bolivia, Ukraine, Taiwan, Nepal, Russia, Brazil, Bangladesh, USA, Romania, Ethiopia, Iran, and Ukraine.
They are highly educated and qualified, holding degrees such as Masters in Computer Application, Masters in Economics, Masters in Biochemistry, Masters in Applied Chemistry, and MBAs; as well as undergraduate degrees in Business Management, Computer Engineering, Engineering, Business Operations Management and other distinguished fields.
The program is structured around Group Mentoring Sessions and Networking Events & runs for seven months. We focus on imparting Canadian perspectives in business acumen, improved job search strategies, including interviewing, presentation and negotiation skills. We do all this through our one-of-a-kind professional and personal development program.
Mentors, as well as role models, are critical to a woman's decision to enter the technology sector . Their input helps build the skills women need to succeed in tech careers.  I credit the success of the CWC Wired Woman mentorship program to the mentors who generously share their insight, experience and knowledge to help mentees overcome certain challenges and gain a broader perspective of the tech industry.
Congratulations to all Wired Women mentors and the members who have supported this initiative. This recognition is truly an acknowledgement of your dedication and hard work. I look forward to watching the program continue to embrace new challenges in partnership with MicroSkills and the broader community.
Related
Mentors share Good Karma at Wired Woman Event