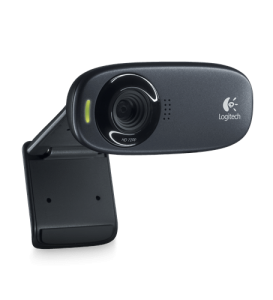 By Gadjo Cardenas Sevilla
Skype, FaceTime, Google Hangouts. These are just a few video conferencing options out there. We look at some of the best webcams that make getting on these services more effective.
Video conferencing has improved in leaps and bounds these past few years. We can now enjoy HD video conferencing, multiple users simultaneously and even record out Hangouts for posterity or to share with a wider audience.  While most of the video conferencing services will work on built-in webcams and microphones, the standalone variety offer vastly improved video quality which translates to more professional transmissions.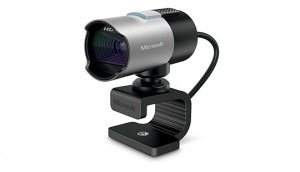 The  Microsoft LifeCam Studio, which includes a 1080p HD sensor, is considered the gold standard in conferencing cameras. It  keeps your subject crisp with autofocus, from four inches to infinity. Shoots well-lit video with great accuracy in wide angle with the LifeCam precision glass element lens.
The LifeCam features TrueColor Technology, which means your video remains bright and colorful in virtually all light conditions while ClearFrame Technology provides smooth and detailed footage. 
The LifeCam Studio also features its own microphone for improved audio and voice transmission. What's more is that this camera is designed for Skype use so it can take maximum advantage of that service. The downside is that this is a Windows only camera and is not compatible with Macs or Linux machines.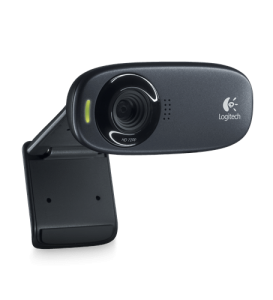 This midrange webcam is offers great quality at an affordable price and it is a cross-platform device that can be used on Macs and PCs (with a bit of a workaround). Thanks to the Fluid Crystal technology,  a proprietary algorithm that automatically adjusts the frame rate, color and sharpness to provide the best possible picture and motion. You're ensured of quality video all the time.

The Logitech HD Webcam C310 includes a built-in microphone with noise reduction as well as the ability to take 5 megapixel snapshots.
While the HD Webcam C310 takes video at 720pHD, it auto corrects lighting settings so even if you make a video call in dim or poorly backlit settings, the camera will intelligently adjust to produce the best possible image.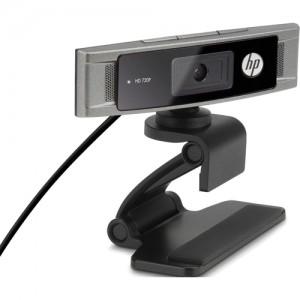 Connect and communicate easily and with amazing clarity with the HP Webcam HD 3310 with tons of cutting-edge features. It features widescreen 720P HD, three-way video calling, auto focus and auto-exposure, and lets you connect to Skype, Facebook and Google+ contacts.
This model offers easy set up and  desktop sharing lets you easily show friends your photos, videos, and more. HP made sure their solution works with most major video calling services. It is also convenient as just one click is all you need to upload to your favourite social networking sites. Another clever feature is that it consolidates your Skype, Facebook and Google+ contacts to one place.