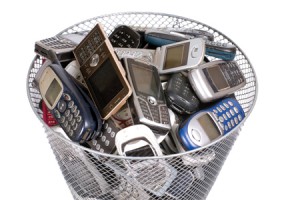 By Gadjo Cardenas Sevilla
Today's electronic devices and gadgets are seeing constant upgrades making older versions obsolete. What to do with all the devices we no longer want?
The most sensible thing is to pass our working cellphones, tablets and computers to members of our family or friends who need these devices, specially if they still manage to work well. If this isn't possible, then you can try to make some money towards a new tech purchase by selling your device.
There are various ways to sell things online. You can go use eBay which is pretty secure and recognized as one of the best places to safely buy and sell devices. With eBay, you will likely have to ship your item so consider the weight, packing and transport costs when listing your items. Be accurate in your description, point out any defects or known issues as well as include all the items that will be shipping with the device (i.e. chargers, cases, accessories).
For local sales, websites like Craigslist and Kijiji are favoured by many because they are simple to use and many people hunt for bargains on these websites. The thing about these local websites is you actually have to meet with buyers and you'll likely need to accept cash. Taking this into consideration, make sure to meet in a safe, neutral and public place as well as count the money you receive. I've used both Craigslist and Kijiji to buy and to sell items and found them to be convenient.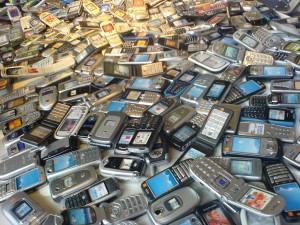 There are services like Gazelle, which will price and send you a box to pack and send your used devices. These services are based on demand, they will take recent smartphones that are still valuable and resell them. Pricing isn't going to be great but at least you get something back for your device and it saves you the trouble of hawking it online.
To safely dispose or donate your devices, check out Click2Recycle.ca, which will come and pick up your electronics and safely recycle them. If you have 25 or more electronics, Click2Recycle.ca will pick it up and dispose for free. Otherwise there's a $80 fee for pick ups or you can drop the stuff off at any of their depots.
ReBOOT Canada will take old computers and peripherals and find the best use for them. When you donate your used computers, monitors and peripherals, reBOOT will:
See, there's many ways to get rid of all the gadgets you've accumulated in your home and put them to good use by making money out of them or making sure they go to folks who could really use them.