By Gadjo Cardenas Sevilla
Apple's enormous iPad Pro and its accessory Apple Pencil are taking the art world by storm. As professional artists and illustrators test the new technology, it is all beginning to make more sense.
Apple released the iPad Pro and the Apple Pencil accessory recently and the idea was to provide a large canvas for creating content as well as enjoying photos, movies and books. The Apple Pencil, which is Apple's first attempt at an accessory stylus, was in short supply.
But once the Apple Pencil started being more readily available, it really changed the way many looked at the premium iPad Pro. The cover image of this article is artist James Jean's iPad Pro and Pencil and he quickly showed what could be accomplished with the technology and an artistic mind.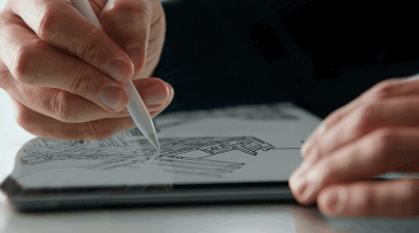 Jean's detailed and nuanced baroque-like drawing shows the range and level of artistry one can coerce out of an iPad Pro and Apple Pencil.
This could be a huge development for various industries, like illustration and comic books where scanned drawings are usually inked and coloured in a computer before being set for print. Artists can now consider working directly on iPad Pro and simply sharing the files to be finished in an all-digital workflow. Or, if artists still prefer to work on paper, this can be captured and finished on iPad Pros later on.
Drawing on digital tablets is nothing new, of course. Wacom's various tools have been the staple of creatives for close to two decades and their higher-end Cintiq tablet is costs upwards of $1400.00, which prices it out of reach for many artists starting out or students. iPad Pro and Apple Pencil have the right features, various degrees of pressure, palm-rejection technology which ensures that only pencil input is registered as well as a wide selections of pencil, pen, brush and stylus tools to choose from.
Apple Pencil features two tilt sensors built into the tip of the Pencil, they detect the exact angle of your hand. That way, you can tilt it on its side to mimic a thick piece of charcoal or a pencil's side face and create a broad strokes.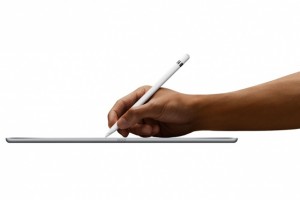 Granted, the iPad Pro isn't exactly cheap, it does bring with it all the advantages of being a multifunctional iPad with a solid app ecosystem as well as some serious professional-grade programs like Microsoft Office 365 as well as extensions to Adobe's suite of Creative Cloud apps.
More importantly, there are various affordable applications for artists like Savage Interactive's Procreate, FiftyThree's Paper, and even Apple's own Notes app which is a surprisingly robust drawing application.
Having used the iPad Pro and Apple Pencil for around a week, it struck me how natural and organic drawing with both devices was. It certainly rekindled my love for drawing, sketching and putting ideas on paper which I never really felt with other tablet and stylus combinations.
The balanced feel and responsiveness of the Apple Pencil plus the wide variety of tools to choose from make using this technology easy and fun and this could be the main reason for adoption by artists looking for digital solutions to drawing, inking and colouring.