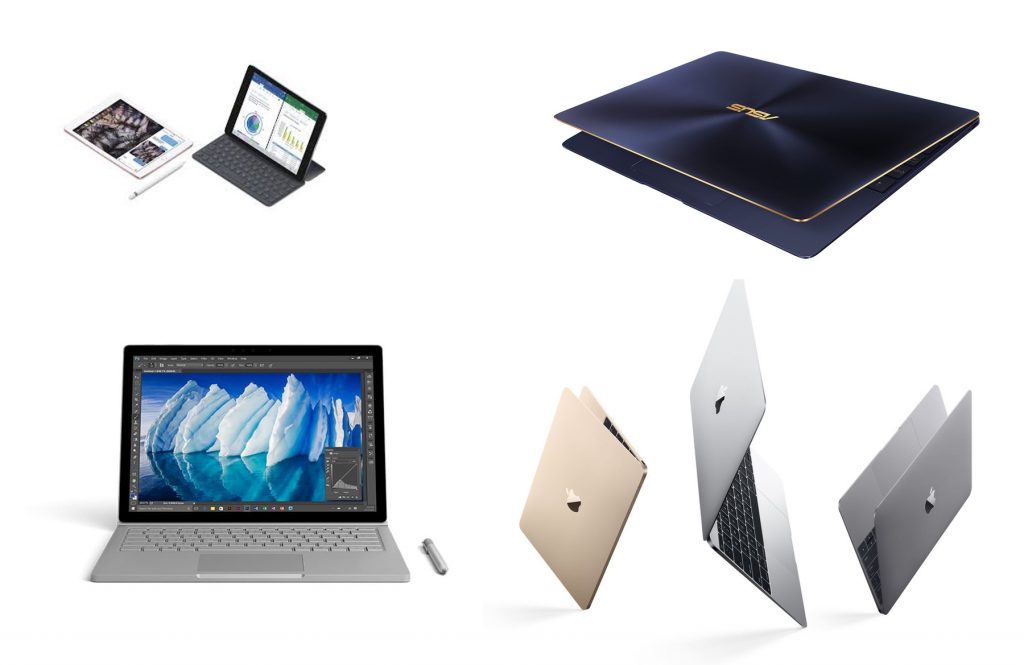 By Gadjo Cardenas Sevilla
Notebooks are still the preferred tool to get work done as well as entertain users on trips. 2-in-1 devices are the most versatile devices made for multi-touch and which can also pull their own weight as standalone notebook replacements. Here are some of the best we've seen this year.
Microsoft Surface Book with Performance Base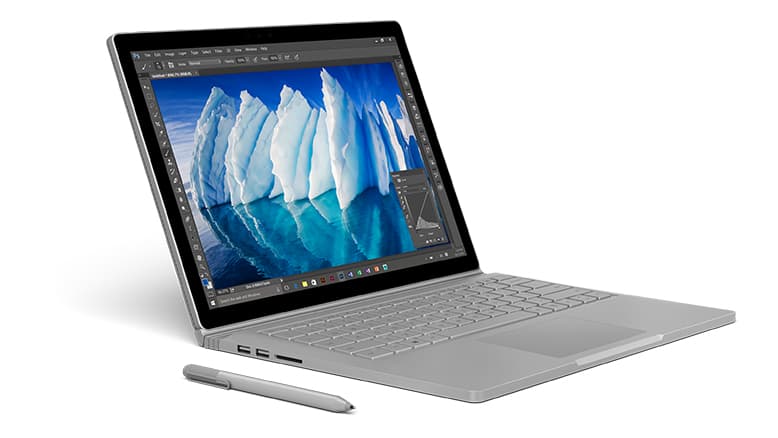 Surface Book is being lauded as the best notebook in the market right now, the new Intel Core i7 version with a Performance Base (which has a full-spec GPU for the heavy lifting), makes it a portable powerhouse ideal for crunching graphics, video editing and even some gaming.
While this is a stunning notebook with a high-resolution display (3000 x 2000 with 267 Pixels Per Inch), it can also serve as a detachable clipboard, a drawing tablet, as well as a presentation notebook.
All this power comes with excellent battery life (Microsoft says 16 hours, with an i7 processor!) and an abundance of USB 3.0 ports. Microsoft has evolved the Surface line into the gold standard of multi-touch 2-in-1 devices that can deliver performance as well as that elusive coolness factor.
Apple Retina MacBook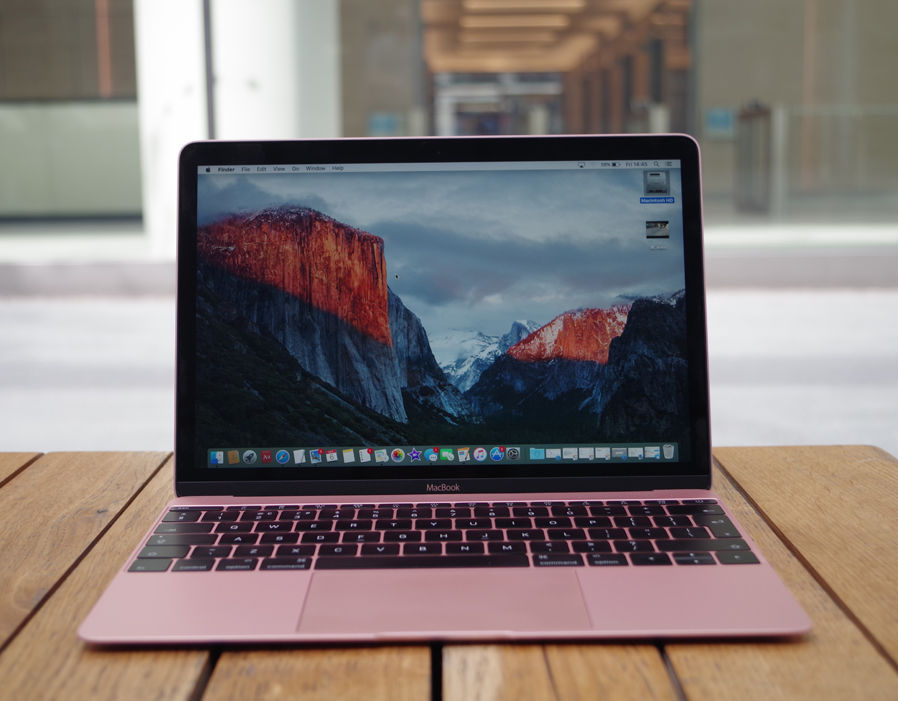 It's easy to dismiss Apple's 12-inch Retina MacBook as an odd duck, it only has one USB Type-C port, comes in lavish gold, rose gold, silver and space grey colours and is nearly flat even when closed. This, however, is the future of personal computing and the second revision of Apple's smallest notebook earns a lot of respect for offering great battery life, adequate performance and a stunning 12-inch Retina Display.
Looking at the newer MacBook Pros, the ones with the Touchbar feature, shows the importance of the smaller MacBook which really dictates the design (USB Type-C, Force Touch trackpad, new keyboard, thinner display). The MacBook is my go to notebook for covering events, for traveling while needing to write, make videos, edit photos as well as manage email and blog software. If you're a macOS devotee and travel a lot, this MacBook is worth considering.
ASUS ZenBook 3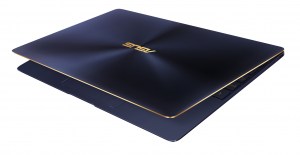 For those who prefer Windows but lust after the MacBook's size and style, the next best thing it the ASUS ZenBook 3.
The slightly roomier ASUS ZenBook 3 could pass for the MacBook's doppelganger, it has very similar tapered wedge design. It also flaunts a single USB Type-C port, which makes the use of third-party dongles, for an added expense, an inescapable reality. ASUS does bundle a mini-dock in the box, which takes away some of the pain of the single port fixation but also makes the ZenBook 3 more useful out of the gate.
Windows 10 users who have MacBook envy can now quell that green monster with a similarly portable but seriously more powerful notebook that features even newer processors than what's on the new MacBook Pros. Pricing of the ASUS ZenBook 3 ranges depending on the specs. The Core i7 model we reviewed (with 512MB SSD and 8GB of RAM) costs CAD $1999.
HP Spectre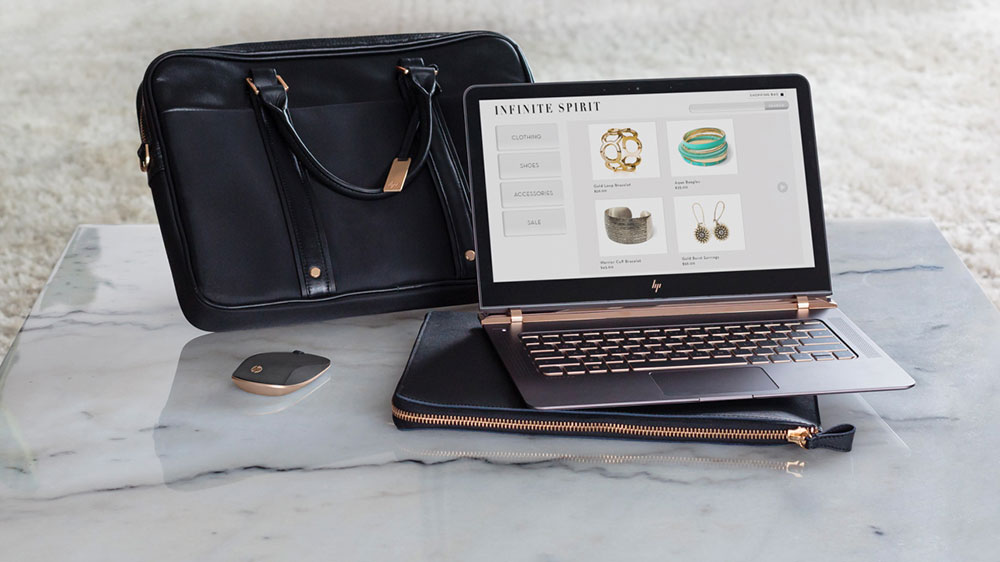 If notebooks had a beauty contest, the HP Spectre would definitely be a finalist. The HP Spectre is simply the most inspired design we've seen from HP and is also the most compelling Windows 10 notebook I have had the chance to test this year.
Out of the box, the HP Spectre looks and feels like a high-end machine. The thinness and lightness is truly remarkable, it feels more like a Sony VAIO than it does an HP notebook in terms of the level of detail and the materials. The Dark brown carbon fibre and aluminum casing with gold accents is definitely luxurious and the nuanced lattice design on the speaker grilles on the side represent an impressive and cohesive design with other premium HP devices. It is less ostentatious than pure gold or rose gold but is still stylish while communicating a very professional look and feel.
Few devices have really pushed the Ultrabook class to such a degree that HP is attempting with the Spectre. not only is it the thinnest notebook you can buy today, it also comes with an Intel Core processors and not the power-strapped core m processors. HP also boasts 9-hour battery life which is remarkable for a device in this class.
Apple iPad Pro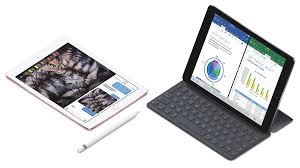 Apple's always positioned the iPad as a Post PC device and the heir apparent to personal computing. Larger than the iPhone, yet smaller than a MacBook, the iPad's evolved thanks to a supportive ecosystem of applications and accessories as well as Apple's quest to consistently make it thinner, lighter and more powerful. With the iPad Pro, Apple's actually managed to make their tablet's performance match that of a PC's and even surpass some PCs in terms of display quality, 4K video capture and editing right on the device.
The new iPad Pro is now also more versatile, the single Lightning port is good for charging and connectivity but a Smart Connector opens up a whole new opportunity for Apple-made and third party accessories that can really push the 'pro' functionality out of this latest iPad.
People have been trying to turn the iPad into a 2-in-1 device or a notebook, ever since it first came to market. I am one of those persons that's accompanied each of my iPad purchases with a Bluetooth keyboard case with the hope that I could finally leave laptops behind and embrace the power and portability of my post-PC device. While I love Apple's notebooks, I can clearly see the future of the iPad evolving and eventually becoming the go-to portable productivity device for some users.
Still looking for that special tech gift to buy?  Check out these gift guides.
Gift Guide: Smartphones and Tablets
Beyond the Wrist: 6 Wearable Tech Gifts for Women