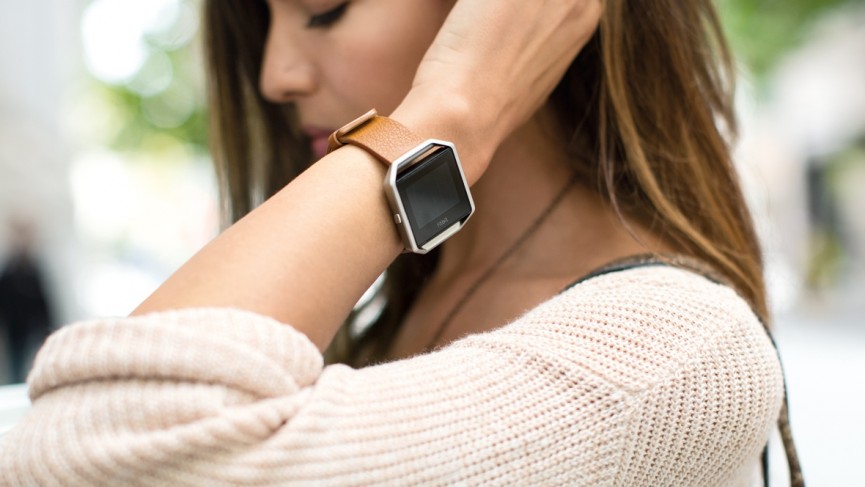 By Gadjo Cardenas Sevilla
We're currently spoiled for choice when it comes to the range and capabilities of wearables and specially fitness trackers. Go to any consumer electronics store and you'll see everything from lowly pedometers to wearable bracelets, fitness trackers with GPS and heart rate monitors and even complex smart watches that do a little bit of everything.
What makes fitness trackers excellent gift giving ideas? Many of us tend to take our health and weight a bit more seriously towards the end of the year. With all the holiday feasting and libations that come with the festivities, fitness and exercise are usually easily forgotten.
A good fitness tracker can motivate you, remind you to keep moving, track steps, measure exercises, note down your heart rate to find out if you're perfor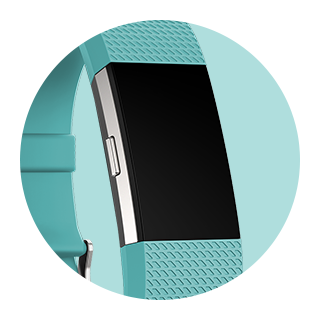 ming at peak and even helps measure sleep, food and water intake. Here are some notable devices.
Fitbit Charge 2
The leading fitness wearable company has a range of devices that cover every particular type of user. Their Charge 2 tracker is one of the most complete solutions in the market today.
This understated and rather elegant bracelet has 5-day battery life, offers 24/7 fitness and sleep tracking, can be tuned to various exercise types and has a built-in heart rate monitor. It also pairs with your smartphone for message and call notifications (nothing too crazy).
Fitbit's app and web software is simply outstanding and best of all, you don't even need a smartphone to make it work since you can synch it with your PC.
Apple Watch Series 2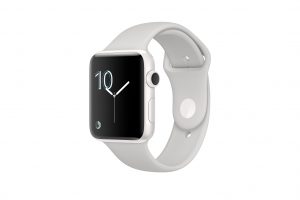 For their second version, Apple has  given the  Apple Watch 2 devices a faster dual-core processor. It has added onboard GPS to appease serious runners who don't want an iPhone weighing them down.
It has added water resistance and even incorporates some very advanced swimming exercise tracking technology which can measure various strokes.
A Nike + variant is also available and caters to the sporty set.
For those who don't intend on getting their Apple Watch wet or who don't need GPS capability, the Apple Watch Series 1, which is nearly identical is a good way to go for around $100 less. Best feature of all Apple Watch models is the ease of changing bands and faces to make the watch suit various conditions.
Tom Tom Spark 3 Cardio +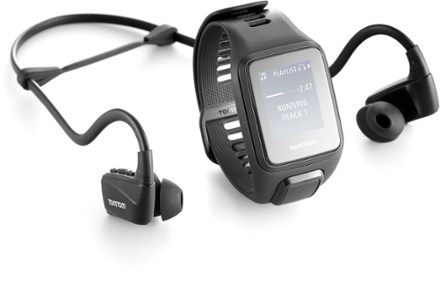 The Spark 3 improves on this in every way. It is slimmer, less obvious and maintains the features user's love the most, namely the clear display, great GPS performance and outstanding battery life of up to 5 days on a single charge.
Throw in the waterproofing (a solid 40m/ 130 feet or 5 ATM) plus the ability to track a range of exercises ( incident treadmill, running, indoor cycling, cycling, swimming, freestyle and gym) and you have one of the most comprehensive and accurate fitness trackers in the market, bar none.
I like that Tom Tom has included a pair of comfortable Bluetooth headphones (not ware resistant) which pair nicely and save you the trouble of finding good sport headphones.
The Tom Tom Spark 3 Cardio + has 3GB of onboard storage and a music player which makes it possible to store around 500 songs or other types of audio content such as podcasts, audiobooks or whatever helps you exercise, meditate or relax.
FitBit Blaze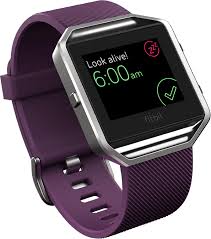 At the very top of Fitbit's product line is the Fitbit Blaze which takes the look, feel and functionality of a smartwatch in a device with a large colour display and a variety of accessory bands that can be quickly switched as needed.
Fitbit's system really needs no introduction. The trackers are one part of the equation and the rest of the experience takes place on their apps as well as the web-based software.
Overall design is slick, understated and well balanced and people generally gravitate towards it in public and want to know what kind of smart watch it is. Some caveats, the Fitbit Blaze is splash proof but you shouldn't bathe with it.
Also the Fitbit Blaze has a screen size of 31.75mm diagonally, with a display area of 25.38×19.04mm. The display offers 16-bit colour at a resolution of 240×180 pixels. The screen is scratch resistant and is made of Corning Gorilla Glass 3. It looks clear and bright under most but the brightest lighting conditions.
Gift Guide: Smartphones and Tablets
Beyond the Wrist: 6 Wearable Tech Gifts for Women
Gift Guide: Cool gadgets that make an impact