We're increasingly becoming more conscious of the environment. And part of making the world a better place is recycling.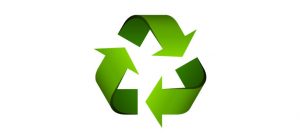 Statistics Canada reported concerns back in 2013 that the country's landfills were reaching capacity, and that they account for a quarter of Canada's methane emissions, a powerful greenhouse gas.
When it comes to electronics, there are plenty or organizations, foundations, and retailers, working together to make it easy to keep everything from your old MP3 players, to cell phones, and computers out of landfills.
Drop-off Sites
Most of the major retailers, including Staples and Best Buy, have drop-off boxes, or allow you to hand in old electronics for recycling in store. Some hold special events and promotions as well, where you might even receive a credit toward a new purchase for dropping off an old device for recycling.
These promotions sometimes extend beyond the realm of tech: every April, known as Earth Month, Pizza Pizza holds its Slices for Devices promotions whereby hungry customers will receive a free slice of pie for dropping off an old electronic device for recycling.
One of the retailers most involved on the recycling front is Staples. Last year, Staples reports having collected and diverted 3,325,507 ink and toner cartridges, 154,120 kilograms of batteries (in partnership with Call2Recycle; see below), and 4,140,463 kilograms of electronics through its partner eCycle Solutions, which has collection points at 256 Staples stores.
Organizations
The Canadian Wireless Telecommunications Association (CWTA) reported in its 2014 National Cell Phone Recycling Study that 5% of people actually throw an old phone in the garbage. RecycleMyCell (RecycleMonCell in Quebec) has more than 3,500 drop-off locations across Canada. Visit the Website, type in your postal code or search by city, and it will display the 10 closest spots where you can drop off an old and unusable cell phone. In my area, this includes a range of wireless carrier stores or kiosks like Telus, Koodo, and Fido, as well as The Source, and a few smaller independent retailers. Or, print a postage-paid label directly from the Website, and use it to mail the device back to the organization, free of charge.
Consumer battery stewardship program Call2Recycle, Inc., formerly the Rechargeable Battery Recycling Corporation Canada (RBRCC), collects used electronics through various partners, including retailers, businesses, and municipalities. The organization suggests that 87% of all Canadians (and those in the U.S.) live within 15 kilometres of one of their drop-off sites. This February,
Call2Recycle held an awareness campaign around battery recycling, deeming February 18 National Battery Day. Last year, the non-profit program reports having collected 12.6 million pounds of batteries, thus keeping them from landfills.
Ontario Electronics Stewardship (OES) helps consumers locate drop-off locations for safe recycling of their electronics. In my area, these include retailers like Henry's and Best Buy, as well as Community Living centres.
If you recently purchased an electronic device and noticed an "EHF" charge on the receipt, that's for Environmental Handling Fees (EHFs), and it covers the cost of collecting, transporting, and responsibly recycling the device once it reaches the end of its life through this program. In addition to drop-off partners, OES also holds special events. For example, there was recently a collection event at St. John Ambulance in Waterloo, and one at the Newcastle Lions Club.
While OES is exclusive to Ontario, there are partner programs across other provinces where you can take end-of-life electronics, including the Electronic Products Recycling Association (EPRA) in most provinces, rethinkit in the Northwest Territories, and Alberta Recycling in that province.
Bottom line: when it's time to get rid of depleted batteries, or your old MP3 player from the early '00s, there's really no excuse for plopping it in the garbage. There are plenty of free and easy ways to ensure that they're properly recycled, and kept out of landfills.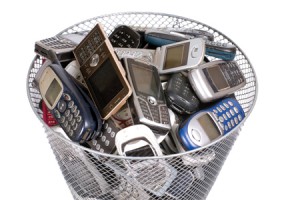 Check out Gadjo's article on where to recycle and sell your used electronics  for more tips on where to drop off old electronics for recycling, as well as where you might be able to resell them if there's still a bit of life left.
Related Content