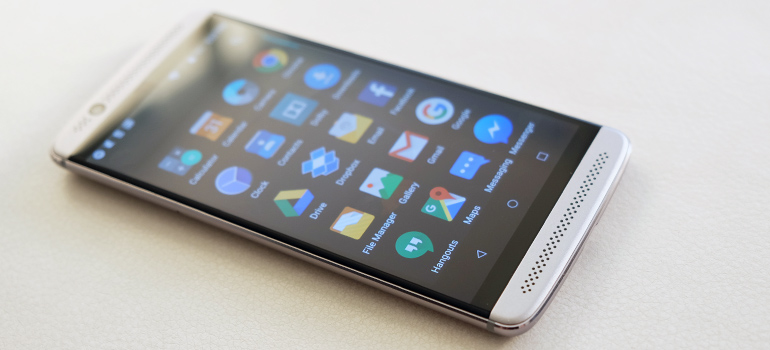 There is something noteworthy about a brand without serious recognition trying to create products that take design seriously. ZTE has been fighting that uphill battle with its smartphones in North America, and its flagship Axon 7 has helped the cause. Its smaller Mini sibling comes at an aggressive price, but with trade-offs to get it there.
The "mini" iterative design treatment has been done many times before, and almost every manufacturer has been guilty of it. In this case, the Axon 7 Mini hasn't slimmed down that overtly, except the parts swapped out to squeeze everything in for the $400 outright price tag present a tough decision.
Not so 'mini'
The Axon 7 has a 5.5-inch 2K (2560 x 1440) AMOLED display, whereas the Mini cuts that down to a 5.2-inch 1080p AMOLED display. The Mini runs on the Snapdragon 617 processor and 3GB of RAM, compared to the Snapdragon 820 and 4GB of RAM on the larger model. They mirror each other on internal storage with 32GB and microSD card expansion, but obviously differ on battery size with the Mini's 2705mAh packing in less than the larger model's 3250mAh.
Summing it all up, those trade-offs feel a little strange when factoring in the negligible size difference between the two. The Mini is only marginally smaller and lighter than its larger sibling.
In fact, they have the same thickness. The same fingerprint sensor is on the rear, and button placement is pretty much identical all around. The front-facing stereo speakers do have a nice booming effect that is unusual for mid-range phones, even if they aren't quite as loud as the larger Axon 7. The internal DAC (digital-to-analog converter) and Dolby Atmos sound enhancements are also found here, even if the larger Axon 7 can tune things a little more to an audiophile's ear.
The whole point in making a "mini" version of a flagship model is to offer something easier to wield one-handed, lighter to hold and at a competitive price. The Axon 7 Mini is easy enough to hold in one hand, but not dramatically so by comparison. Had the difference been more substantial in all of those metrics, this phone would garner a different perspective.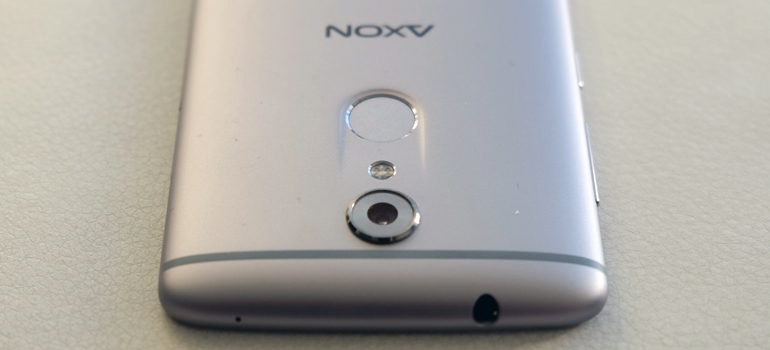 Performance
It's not like the phone is bad. It's very decent for a mid-range phone, especially when considering the build quality and vivid quality of the AMOLED display.
I have to say, the audio part of the equation does stand out. Listening to music on the Axon 7 Mini was considerably more satisfying than it is on the iPhone 7 Plus. For a company that talks a big game about music, Apple has done little to enhance that on its handsets. That ZTE can upstage such a giant in that respect is not only surprising, it's almost embarrassing.
Mind you, other brands have prioritized audio too. Sony has done that for years, supporting lossless audio files when pretty much no one else was. HTC has pushed it in its devices for some time, and even LG got into the act recently with the V20. All of those devices produce sound that is superior to the iPhone.
Still, the audio prowess seen with the Axon 7 Mini can be found on the larger model, so it's not a major differentiator in that sense. Compared to other mid-range handsets, however, ZTE does make a strong case on the audio side.
Everywhere else, not much is different. Unsurprisingly, the Mini isn't quite as smooth as its bigger brother is, but is totally on par with other mid-range handsets. ZTE smartly avoided packing in bloatware, choosing to only pre-load apps that you would typically find in Android phones. The notification shade sports its own style, whereas other menu items like the settings are pure stock Android.
The Mini runs on 6.0.1 Marshmallow, though an upgrade to 7.0 Nougat is apparently coming. What the upgrade path is beyond that is hard to say. Unfortunately, mid-range phones don't have a stellar record on that.
Camera and battery life
The 16-megapixel rear camera is a slight downgrade from the larger Axon 7, and output is okay, for the most part. Good lighting will help produce decent images, except I found focusing and capture to be a little latent. Not only that, but there was a bizarre flickering when shooting, which didn't ultimately show up in the actual images themselves. That was nice to see, but the fact it happened was no less annoying.
It was nice to see manual controls included. I've always lauded the ability of manual settings, where shutter speed, ISO, white balance, exposure and focusing can be toggled, to contribute to capturing better photos. It helps here, but didn't have a profound effect in tougher conditions. Low-light and night shooting proved difficult, forcing me to underexpose to avoid noise creeping in.
Without a larger image sensor and wider aperture to absorb more light, low-light shots will always be tricky. It's a challenge that befalls any mid-range phone, so it's not unusual, but at least manual mode provides an alternative to salvage a better shot.
Battery life is pretty good, just don't expect amazing performance. Again, not unusual for a phone of this caliber, and at least it's not terrible by any stretch. I was able to last throughout a day with moderate usage, though video does eat away at it more than I would've expected.
Which way to go?
The Axon 7 Mini is currently only available on Virgin Mobile for $400 outright or $0 on a two-year contract. Meanwhile, the Axon 7 64GB is available unlocked from Newegg for $520. It's more money, but is worth it for the improved performance and freedom with regard to carrier since it's factory unlocked.
Other mid-range phones also make for stiff competition. Motorola's Moto G4 Plus is a solid device. The BlackBerry DTEK50 is a consistent performer, while the Alcatel Idol 4 is practically a carbon copy of it. The Huawei Nova Plus, Sony Xperia X, Asus Zenfone 3 — all of these are comparable in the same price range.
If audio is truly important to you, the Mini may have an edge there, but you would get more bang for the buck by spending more on an unlocked Axon 7.