Of course mothers should be celebrated all year 'round. But beyond that realization, there's nothing wrong with setting aside one day of the year to shower the mothers in your life with praise and gifts. That day, aptly named Mother's Day, is Sunday, May 14 this year.
There are all kinds of moms. But any working mom would appreciate one of these great tech gifts.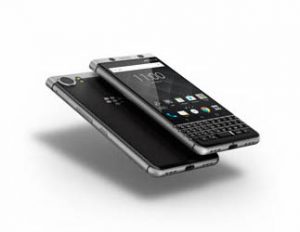 BlackBerry KEYone
While admittedly there are two main camps in the smartphone space – the iPhone user and the Android user – there are still some who prefer to have that tactile keyboard feel. And naturally, they tend to stick loyally with BlackBerry. As the first smartphone made by TCL, the KEYone maintains this design principle with a Smart Keyboard that can be used to program up to 52 shortcuts to favourite apps and contacts. Plus, it has touch navigation on the 4.5" display, and features like flick typing to help mom compose messages more quickly. It includes plenty of BlackBerry security features, and a long, 26-hour battery life for the road warrior mom. It will be available for pre-order starting May 18 from Bell, Bell MTS, Rogers, SakTel, and Telus Business starting at $200 on a two-year term. So grab mom an IOU and hand-deliver the new phone to her, just in time for the summer.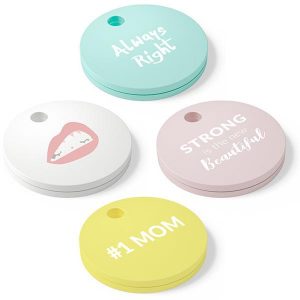 Chipolo Plus Bluetooth Key Finder
Is mom always misplacing her keys? This Bluetooth finder ($25) is a thoughtful (and affordable) gift that will help prevent her from running around in the morning, frantically looking for her keys to head out. Hook the pendant on to a set of keys, or other item, then call up the app and press a button to make it beep when you can't find it. A sensor will also beep if you move too far away from the keys, preventing mom from accidentally leaving them in the car, or at the restaurant after a meeting. The battery lasts for about a year. If mom is really scatterbrained, grab her more than one to use for several items, like keys, purses, and gym bags. Up to nine can be registered to an account and accessed from the app at a time. Special Mother's Day editions are being offered up until May 16, in pastel colours and with wording like "#1 mom" and "Strong is the new beautiful."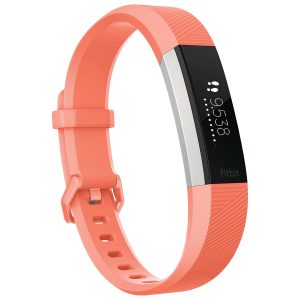 Fitbit Alta HR
No Mother's Day gift list would be complete without one wearable device – the ideal gift item for anyone looking to get fit, or keep track of health habits. The Fitbit Alta HR ($200) is a fashionable band with a sizeable screen for viewing smartphone notifications and other fitness and health data. It tracks activities, sports, sleep, and heart rate. Sleep Insights offer a deeper look into mom's sleep patterns, providing advice and tips, like that you should sleep more during the week since you tend to sleep in on the weekends, or that you might want to invest in a better pillow or mattress to avoid waking up so often in the middle of the night. In addition to move reminders, you can also get messages to urge you to start getting ready for bed. Whether mom is looking to get started in the wearables game, or is ready for an upgrade, this one's a good choice.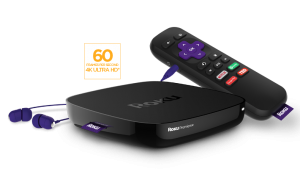 Roku Premiere+
Help a TV-loving mom unwind from a tough day at the office with the Roku Premiere+ ($110), which can be used to stream 4K Ultra HD content to the big screen, with support for HDR. She can curl up on the couch or in the bedroom or den and binge-watch her favourite series, or catch a movie. The IR remote has shortcut buttons to popular streaming channels, and there's a night listening mode so mom won't disturb others while she enjoys some much-needed "me" time. Additionally, the remote has a headphone jack for private listening. There's also a microSD card slot for loading and playing your own content, and Ethernet if you want a wired connection. $110 Enter the contest for your chance to win one.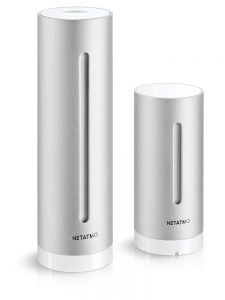 Netatmo Weather Station
For the moms who like to decompress through gardening, the Netatmo Weather Station ($180) would be an ideal gift. Mom can monitor her garden environment via smartphone using the Rain and Wind Gauges. Also, use the Station to monitor the conditions outdoors, including temperature, humidity, and pressure. The app will provide details about your garden, including how much water your plants need. Enter the contest for your chance to win one.
If you really want to get in mom's good graces, opt for the Netatmo Health Home Coach ($119) as well, which monitors air quality, temperature and humidity, inside the home.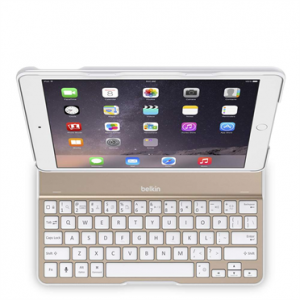 Belkin QODE Ultimate Lite Keyboard Case for iPad Air 2
If mom has an iPad Air 2, she will love this Belkin QODE case ($100) for it. Finished in attractive rose gold, it's ultra lightweight, perfect for mom to carry around with her to meetings or on business trips, yet it's also durable. In addition to keeping the iPad protected, it provides an aluminum keyboard with well-spaced keys. The iPad can be situated at various viewing angles to accommodate whether mom is typing away, or sitting back on the plane or train and enjoying a movie or video presentation. Enter for your chance to win one in a full Belkin accessories bundle.
Looking for more tech gifts? See last year's list for some more great ideas for the working mom in your life.