Flagship smartphones are expensive purchases these days, even if you decide to go on contract, so mid-range devices may offer a better way out without totally breaking the bank.
In fairness, what is considered "mid-range" has crept up in price at the high end of the spectrum. Where it might have been in the $500 range before, a $700 outright price could arguably be the new ceiling now. The floor, however can still be as low as $250, so it's a pretty wide range.
Here are some of the better options currently available: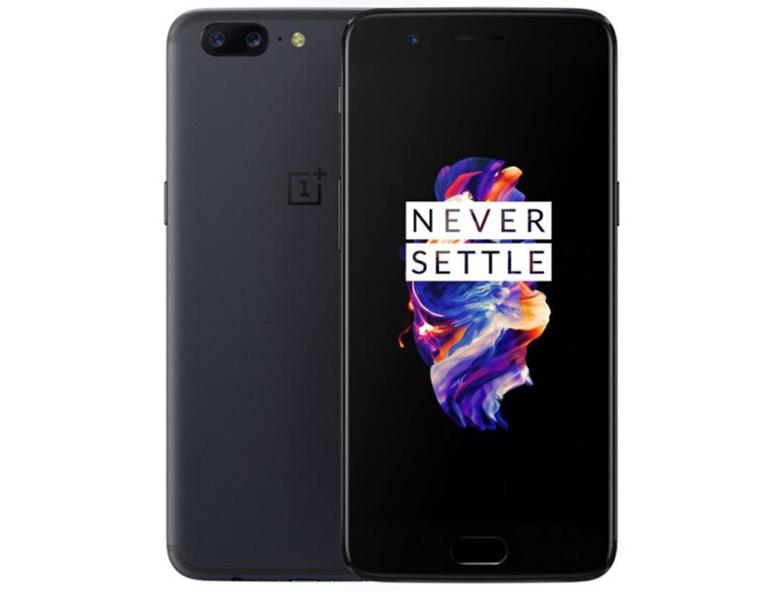 OnePlus 5
Though OnePlus has already released the successor 5T, the OnePlus 5 is a solid mix of aesthetics and performance that make it a compelling device. Understandably, it's not cheap at $659, but it comes factory unlocked and features a solid spec list.
Both versions come in midnight black, with 6GB of RAM and 64GB of internal storage, or you can pay $729 for the version with 8GB and 128GB, respectively. In either case, you get an aluminum body, with a Snapdragon 835 processor and decent 3300mAh battery.
The 6-inch 1080p HD AMOLED display is big and vibrant with an 18:9 aspect ratio. The rear camera uses dual lenses at 20- and 16-megapixels, respectively, allowing you to shoot with a 2x optical zoom for the 20-megapixel zoom lens. The regular 16-megapixel lens and sensor has a wide f/1.7 aperture and manual controls for better low-light shooting. Use the lenses together in Portrait Mode to capture good images with blurred backgrounds.
It won't work with Freedom Mobile, so steer clear of this phone if you're a customer. All the other major carriers and their sub-brands are compatible with the device. One exception noted on the site is Band 42 under Bell's network.
All told, this is one of the best handsets available in its price range and worth considering.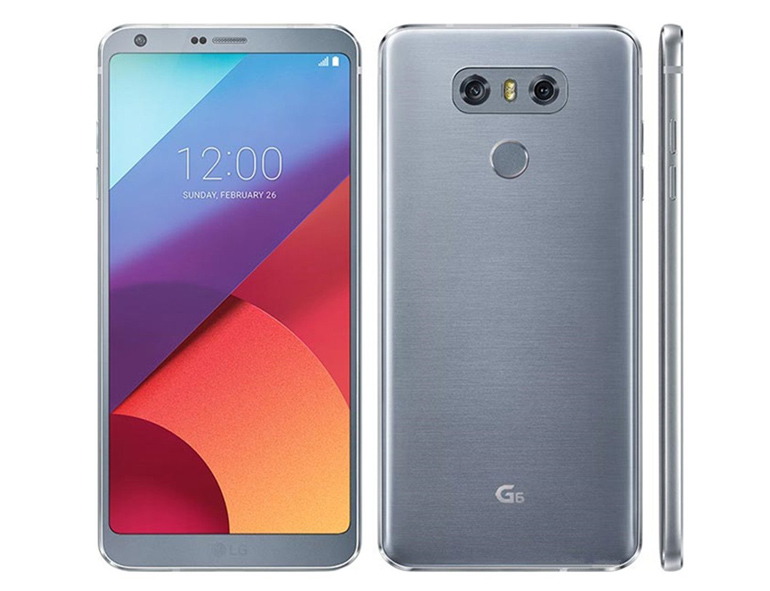 LG G6
While I would concede that the LG V30 is the better overall phone, the G6 is not far off. It has a nice 5.7-inch 1440p IPS display with an 18:9 aspect ratio. The camera is excellent, including the second rear lens that shoots at a very wide 125-degree angle. Manual mode is among the best of any phone available, though I suggest shooting in RAW if you know how to process and edit images afterward.
The Snapdragon 821 processor will be considered 'aged' by pundits in due time, though moderate usage won't impact performance that much. The body is resistant, so you can get away with shooting at the pool. A microSD card slot can expand the very modest 32GB of internal storage.
Carriers have been looking to unload their inventory by offering it for $0 on contract and including it in various promotions that are sure to continue between now and the New Year.
If your budget is considerably tighter, consider the LG Q6 as an alternative. It cuts out the second rear lens and uses less power under the hood, but retains much of the same design principles. For as low as $410 outright, it's a good bargain.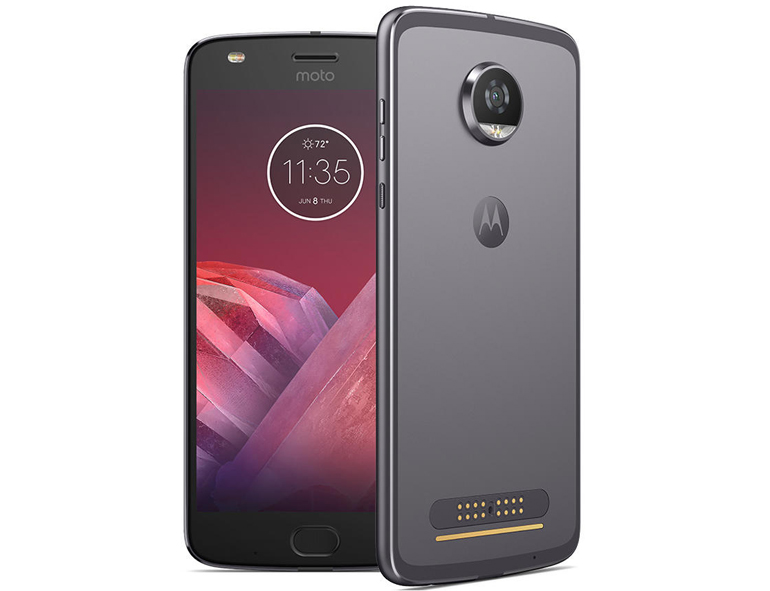 Moto Z2 Play
This was actually Motorola's flagship phone for Canada in 2017, and while above the pay scale in this group at $750-$800 outright, I'm including it here because it will likely be discounted. Carriers are already offering it for $0 down on a two-year contract, indicating a price cut could be coming.
Even if it's not, there are some incentives. The Moto Z2 Play uses Moto Mods, physical attachments you snap on the back to expand the phone's capabilities. Expect to see deals bundling one or two Mods with the device. One example is Bell including the Moto Projector Mod (A $400 value) with the phone free of charge.
The phone itself is more than serviceable, as noted in my review, and features one of the closest versions of stock Android outside of the Google Pixel phones.
One thing I would recommend is to see if you can buy the device in the U.S., where the 64GB version was selling for about $500 USD outright. If the Z2 Play is too much for your wallet, consider the Moto G5, which can be had for under $300. Need to go cheaper than that? The Moto E4 could be closer to $200.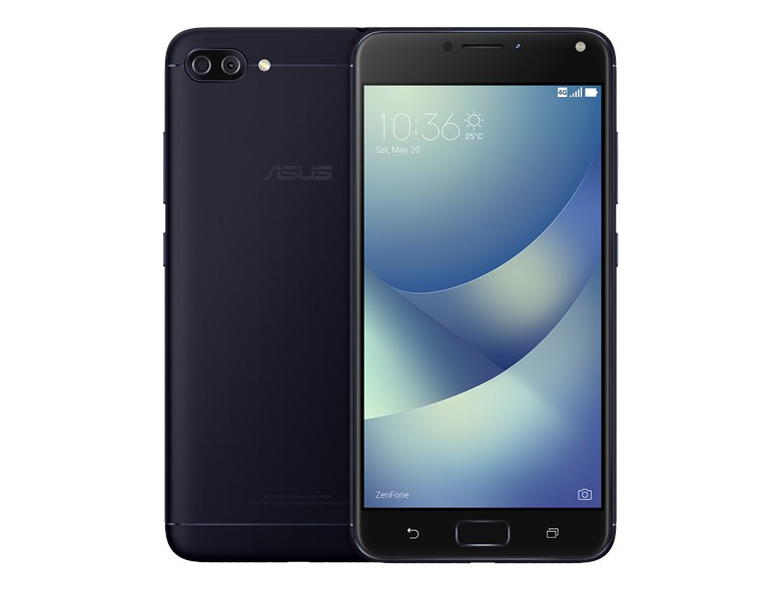 Asus Zenfone 4
Let's get some of the confusion out of the way. Asus has decided to launch four versions of the Zenfone 4 in Canada. The Pro is the flagship, so I'm leaving that one out of this group.
The regular Zenfone 4 is next on the list at $550 outright. It is the best among the rest of this quartet, with a 5.5-inch 1080p Super IPS display, Snapdragon 630 chipset, 4GB of RAM, 64GB internal storage (expandable via memory card) and better camera.
The Zenfone 4 Max comes in two iterations. There's the 5.5-inch model that offers slightly better specs, including double the storage capacity (32GB), a bigger battery (5000mAh), and better image sensors and lenses in the rear camera — when compared to the 5.2-inch model. Both have the same 720p resolution screens, and are otherwise very similar, with only a negligible difference in processing power.
Both Max versions can be had for as low as $280, or even closer to $220 for the 5.2-inch model.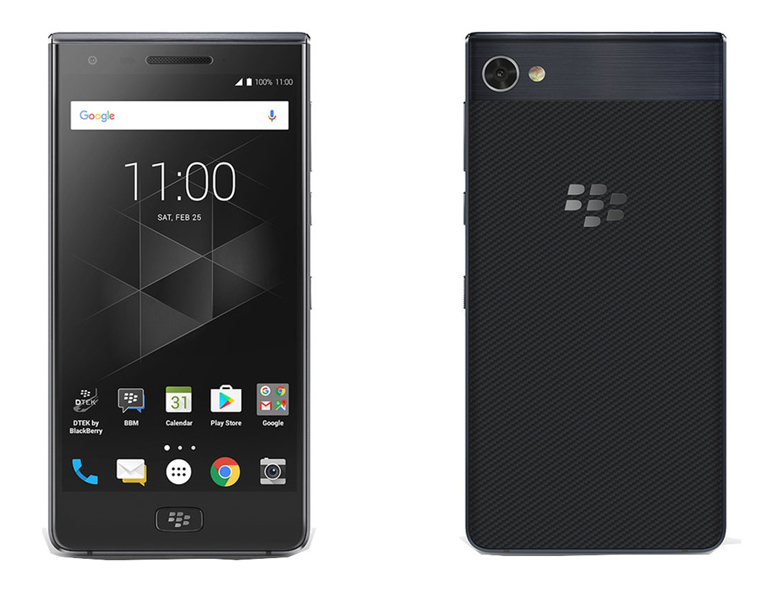 BlackBerry Motion
There's no sentimentality in putting a BlackBerry on this list. The Motion earns its keep because it's available for $600 outright and tries to cater to business-oriented users. The size might seem a little big for smaller hands, given the bezels around the 5.5-inch display, but the software is what does the job.
Between the Hub, BlackBerry Keyboard, Productivity Tab and other company apps, there's a lot to like if you want a phone to help you be productive. The security and privacy elements are okay, though limited to what Android can or can't do. BlackBerry releases security patches every month to help with that, while the DTEK app is supposed to provide an overview of the Motion's security posture.
There's modest internal storage at 32GB, and the Snapdragon 635 processor is okay. Camera output is mediocre, but it is nice to be able to scan a business card and create a contact through it. Battery life is outstanding, hitting two full days of use on moderate usage. The Convenience Key gets a slight makeover, with shortcuts for profiles for home, work and car situations.
If a physical keyboard is more to your liking, the BlackBerry KEYone is selling for about $700 outright, whereas the Black Edition is usually $100 more.
A few more to consider
You might be able to find the Samsung Galaxy S7 or S7 Edge for a relative bargain. Both phones are also popular items sold through resale sites and apps, like eBay, Kijiji and LetGo. Apple sells the iPhone 6s for $600, which seems a bit high for a two-year-old device, but you may be able to find it for less elsewhere. The iPhone SE starts at $470 for the 32GB version. Paying $700 for the 128GB seems high, but it's within the mid-range now.