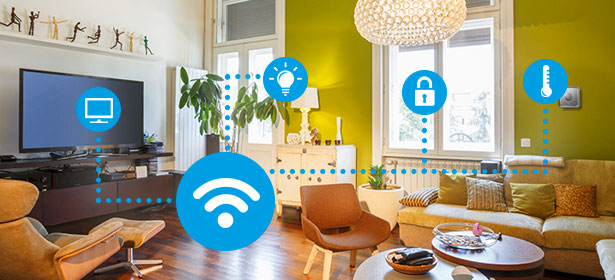 By Gadjo Cardenas Sevilla
2017 has been a landmark year for the Smart Home and IoT (Internet Of Things) products that enhance our lives and automate various tasks in our homes and offices. Here are some of the gift-worthy smart home gadgets and accessories that have caught my eye this year.
Google Home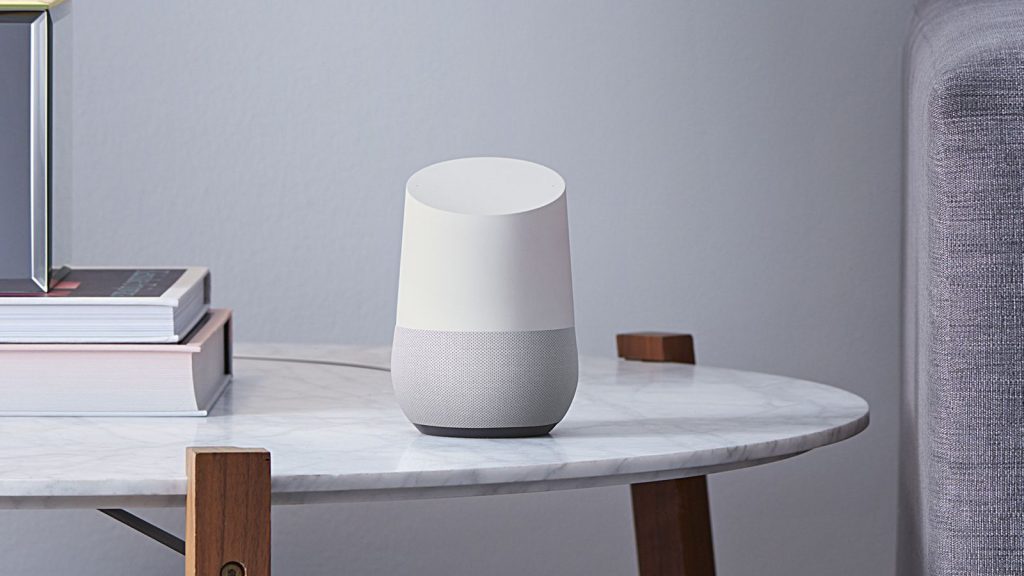 The first smart speaker to come to Canada (which was also partially designed in Waterloo, ON) is also the most savvy to Canadian needs. Google Home puts Google Assistant a voice command away and offers decent audio for streaming music playback, checking news and sports stories, telling kids knock-knock jokes or assisting in kitchen duties to do conversions or even read out recipes.
Google Home has also proven to be the smart speaker with the fastest response time and its learning algorithms are smart enough to determine which member of the household is speaking (really important for setting calendar events and personal notes).
Best features include being able to manage the thermostat, turning lights on or off and creating a shared grocery list for families. Another great thing about Google Home is that it comes in various sizes and prices and is currently discounted so a Google Home Mini can serve as an astonishing stocking stuffer for less that $40.
Xiaomi Yeelight LightStrips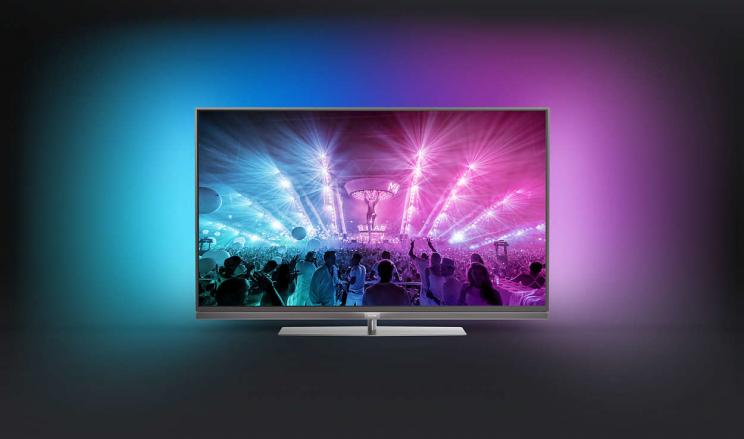 Costing around $30 each, these are Wi-Fi  and app-connected lightstrips that can bring thousands of colour combinations and completely change the mood of a space. I used one to add mood lighting to my work desk as well as match the content I am working on and even dim when watching movies or videos.
Another YeeLight strip made for a great holiday lighting concept and even emulates the warm pulsing glow of a fireplace (without the burning logs or the heat). These LED light strips last for thousands of hours and can even be controlled via apps like HomeKit and Google Home.
D-Link Onma Smart Camera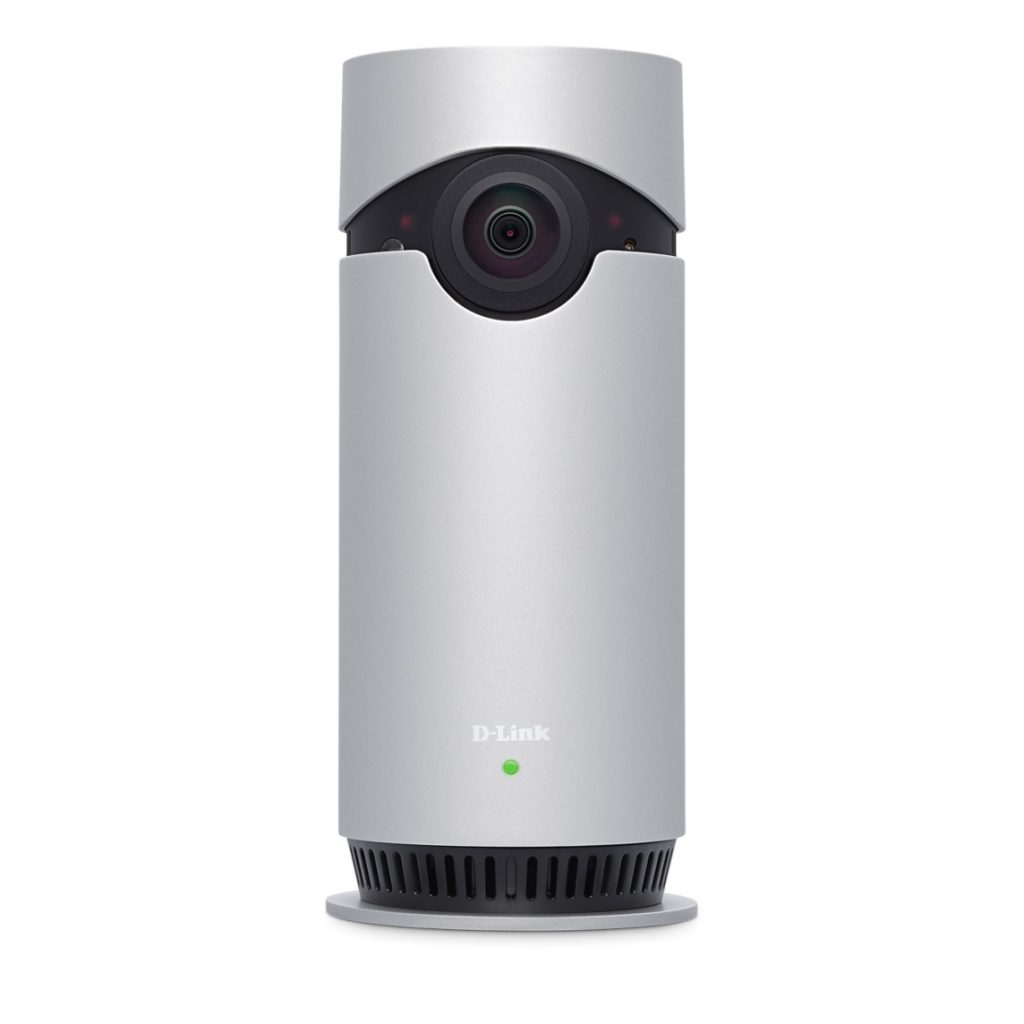 The D-Link Omna 180 Cam HD camera combines D-Link's deep knowledge of IP surveillance devices with the easy usability of Apple HomeKit technology.
Its elegant, stylish design fits effortlessly into your home, whilst delivering a full suite of high-end features such as a 180-degree wide angle lens, Full HD 1080p resolution, two-way audio, night vision and a microSD card slot to save recordings.
Ideal for travelers who want to keep an eye on their home.
The 180-degree wide-angle lens can capture an entire room using just one camera, and Full HD 1080p resolution allows you to see every little detail.
You can also access the Omna 180 Cam HD directly from the Home app on your iPhone or iPad. Or, you can simply use the free Omna app for more control and advanced settings – you'll receive instant notifications no matter where you are.
To control this D-Link Omna 180 Cam automatically and away from home requires an Apple TV with tvOS 10.1 or later or an iPad with iOS 10.1 or later to act as a home hub. You will also need an iPhone or iPad with iOS 10.1 or later.
Philips Hue Lights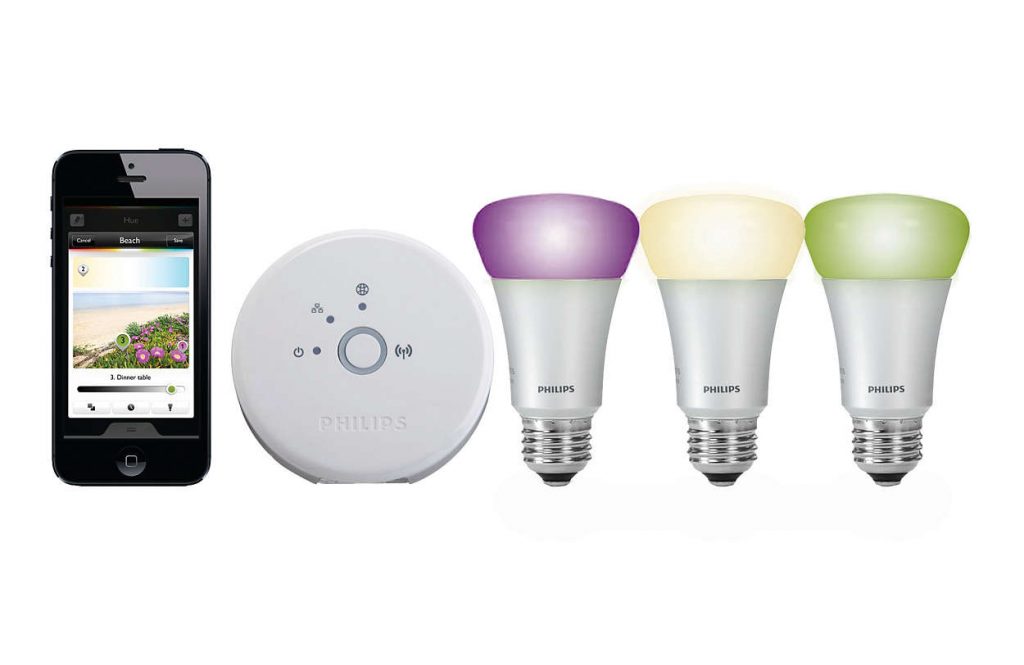 Philips Hue is the gold standard in smart lighting. With an abundance of bulbs with white or colour effects, Philips Hue can bring smart LED control to any part of the house by replacing existing bulbs with app controlled multi-functional lights.
The best thing about Philips Hue is that they can be voice controlled or even added to other smart home products.  This means that when the smart smoke detector senses something unusual certain lights will flash red, this helps users get a visual alert.
My favourite feature of the Philips Hue Lights are the various settings they have for reading, energizing and relaxing which really do change the mood of a space.
Ring Video Doorbell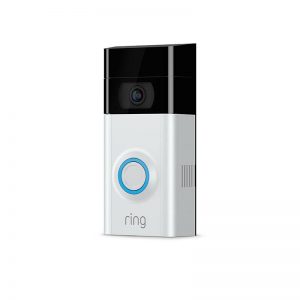 This smart and connected doorbell can make it seem like you are home even if you're away.
Ring Video Doorbell connects to you smartphone and alerts you when someone is lurking outside your door or ringing the doorbell.
This makes it possible to interact with your visitor, give them instructions on where to leave packages or tell them you're home (even when you're not).
The Ring Video Doorbell helps with security and convenience (ever have the UPS guy think you're not home and just leave a notice just because you didn't hear him knock or ring the bell?) now the doorbell is in your phone which is likely wherever you are.
Related:
Home tech products that make great gifts